Looking for a free metal guitar VST? You are the right place. We have done a lowdown on some of the best free metal guitar plugins that you put you in good stead.
No matter what genre of metal you play, some of the best free metal guitar VST plugins on our list will help you dial in realistic and authentic heavy guitar tones that put many premium plugins to shame.
So, are you ready to delve into free metal VST plugins? Without further ado, let's get started.
8+ Best Free Metal Guitar VST Plugins 2023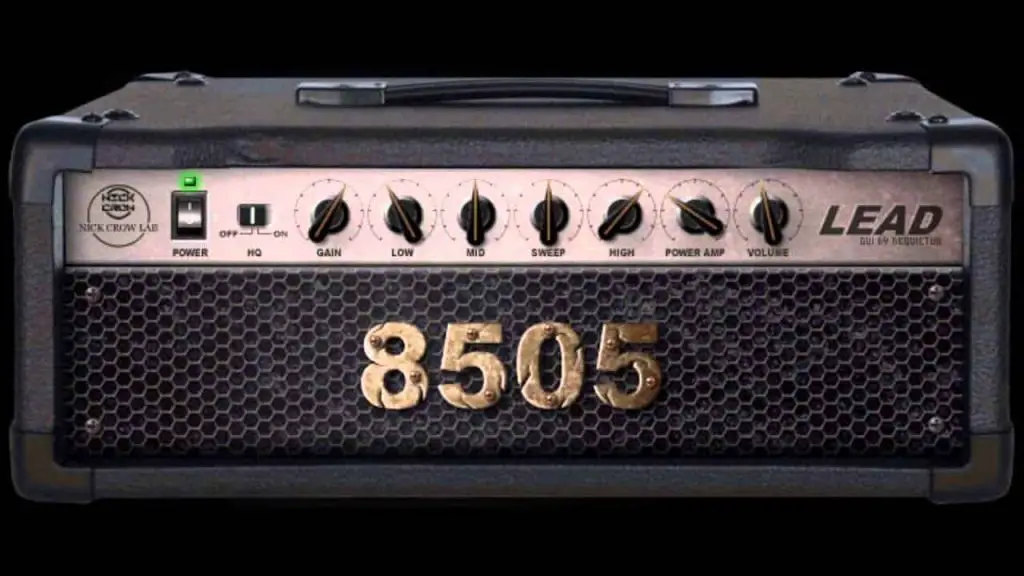 An emulation of legendary Peavey amps, Nick Crow 8505 Lead is every shredder, djentleman, and metal guitarist's dream come true. 
If you are looking for a free metal VST with a high gain amp sound, rich lead guitar tone and some brutal distortion, Nick Crow's 8505 Lead is worth its weight in gold.
Sporting a spic and span and intuitive GUI, Nick Crow 8505 Lead is very easy to use for beginners learning the ropes of music production.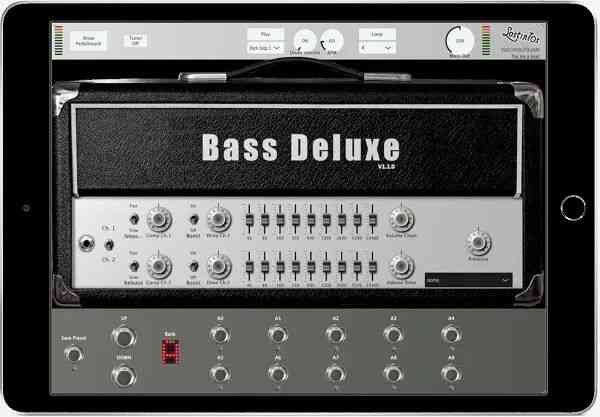 Touted as one of the best free metal guitar VST plugins for bassists, Bass Deluxe is a solid bass amp simulator plugin with lots of customization potential.
For starters, Bass Deluxe features 6 pedal Effects, 4 cabinet simulations, Looper, Tuner and a Beatbox for crafting drum beats on the go with your groovy bass lines.
You can lock in those bass lines with metal drum beats and create quick song drafts.
You can also immerse yourself in parameter controls comprising the likes of Drive Knob, Boost, EQ, Volume, Presence and Compressor with fast and slow release switches that help dial in a compact bass guitar sound.
SEE ALSO: 5 Best Black Metal Drum VST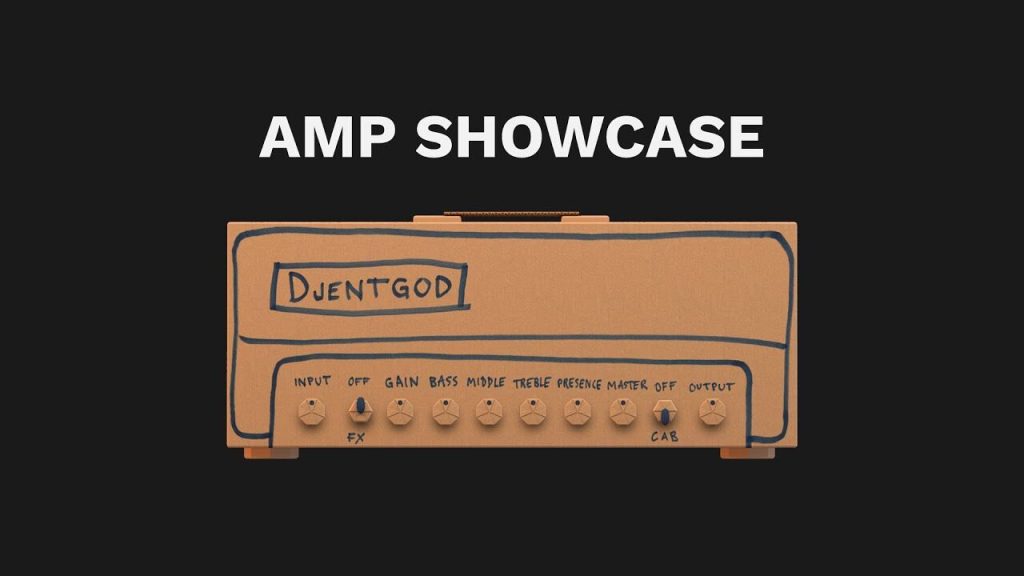 YouTuber and guitarist Stevie T launched his own free metal guitar plugin a while ago called Amped Stevie T Free.
A custom guitar amp simulator, Amped Stevie T Free works like a charm for dialing in that elusive djent guitar tone for downtuned guitars. 
Featuring the free amp, "Djent God", Amped Stevie T also boasts 4 cabs namely, ML Mega Djent, ML Mega OS, ML Mars PR-M75 and ML Bgnr Uber.
You can also revel in effects pedals such as Reverb, Noise Gate, Drive and Delay.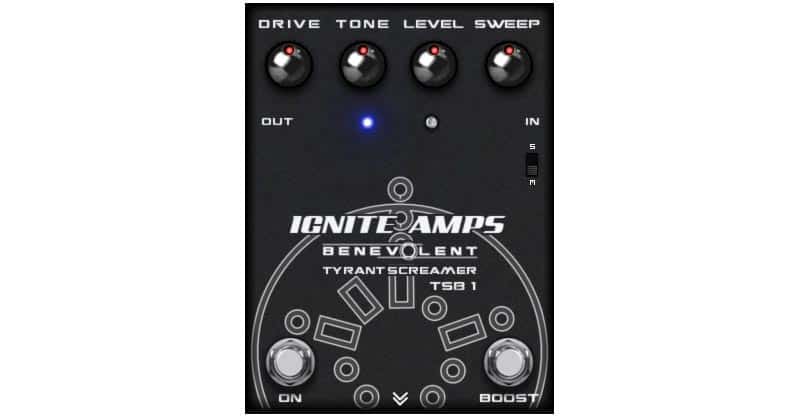 The TSB1 Tyrant Screamer by Ignite Amps is an emulation of the classic Ibanez Tube Screamer distortion pedal. 
The TSB1 Tyrant Screamer features an identical three-knob setup as its analog counterpart and can be used for scooping up the mids to create a solid metal guitar tone.
What's more, the TSB1 Tyrant screamer also boasts an extra sweep control parameter for fine tuning the mids to craft an authentic distorted guitar tone.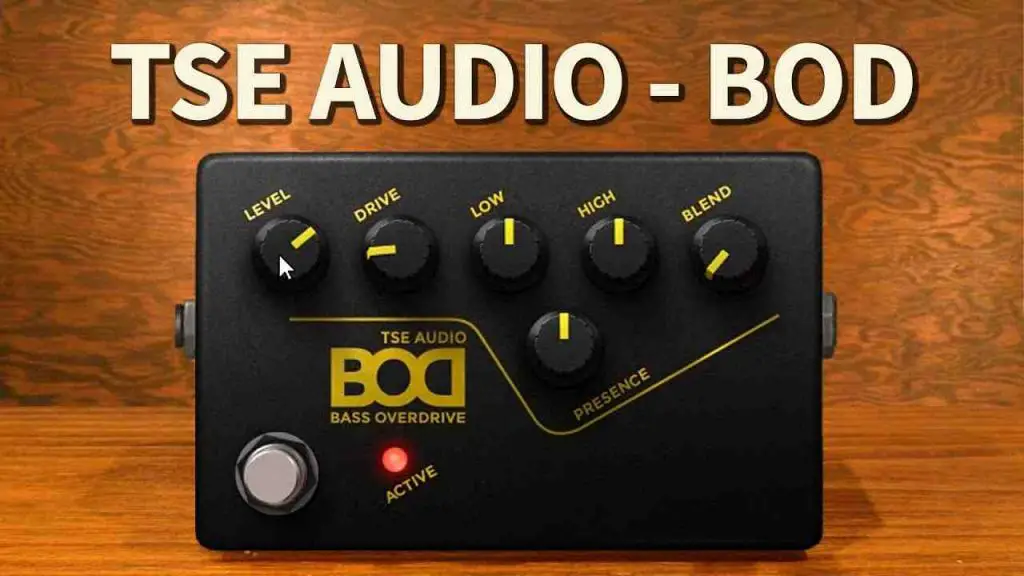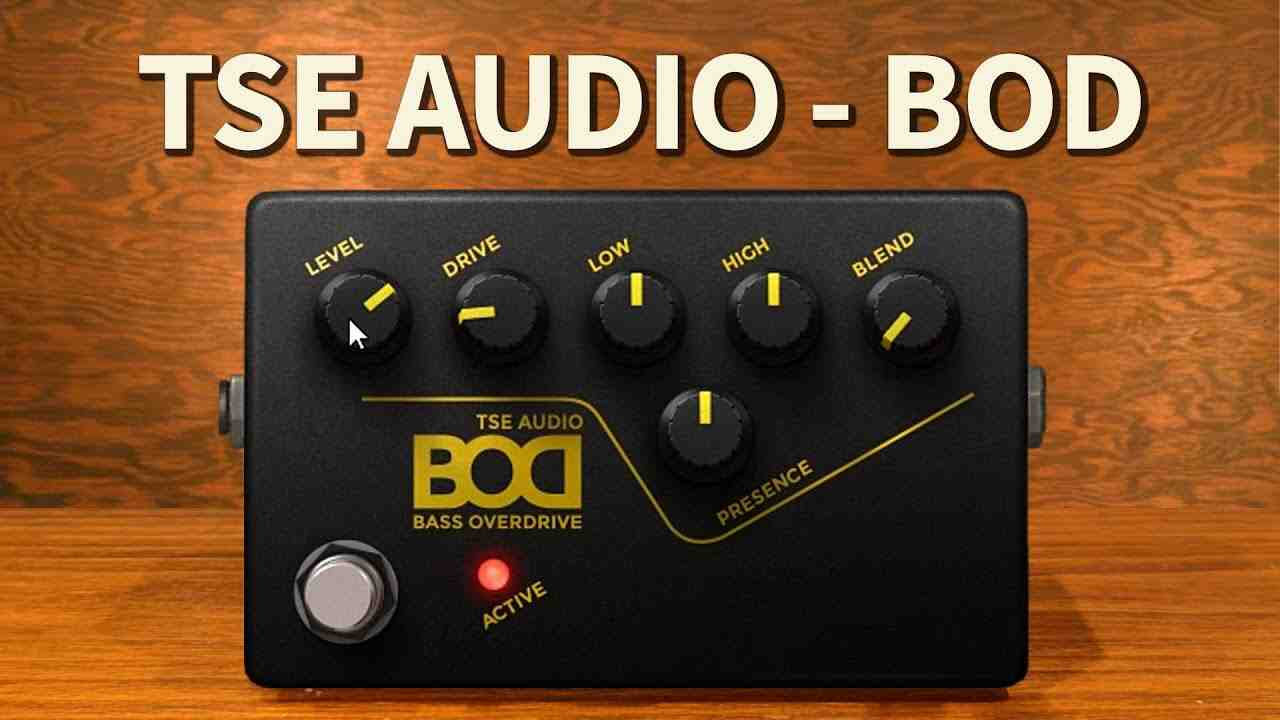 TSE Bod is a bass overdrive VST that emulates the popular bass preamp DI box pedal, SansAmp Bass Driver DI.
The TSE Bod is one of the best free metal guitar VST that you can use in your DAW to dial in rich overdrive and distortion offered by its analog counterpart. You can further fine tune the bass guitar tone with effect parameters such as presence and EQ.
Available in 32/64 bit VST, AU, and AAX formats, TSE Bod V3 is a CPU friendly plugin with zero latency that can fire up the low end of your mix and craft a beefy bass tone.
SEE ALSO: How to Record Metal Guitar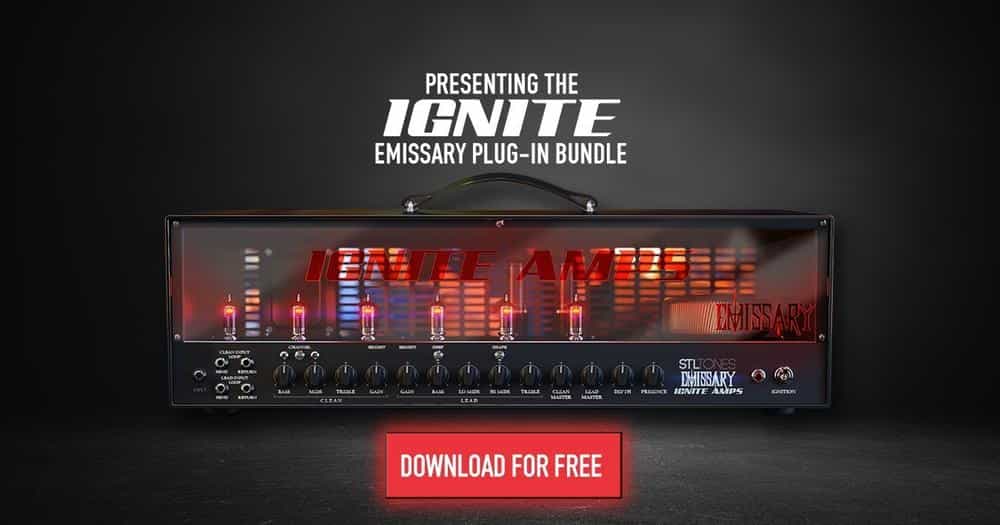 Seeking a heavy metal guitar VST that offers a lot of aggressive distortion? STL Ignite Emissary 2 is worth its weight in gold. 
Emissary 2.0 can be used for layering rhythm guitar polyrhythms, heavy riffs, and solo shredding thanks to its rich tube saturation.
All together, Emissary 2 is a good free metal guitar VST plugin that can be used to play Djent, deathcore, metalcore, math core, progressive metal and a plethora of other subgenres of modern metal.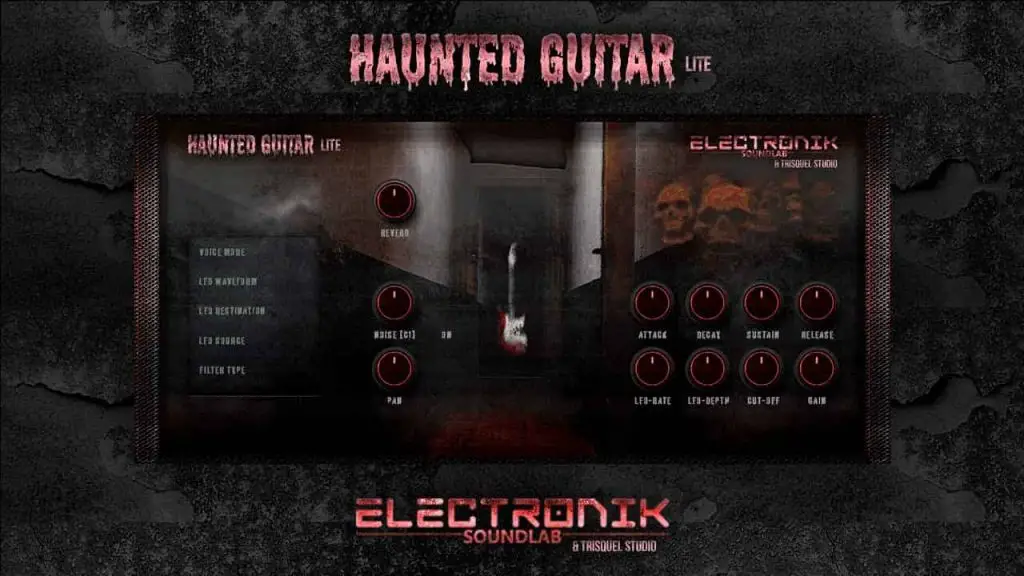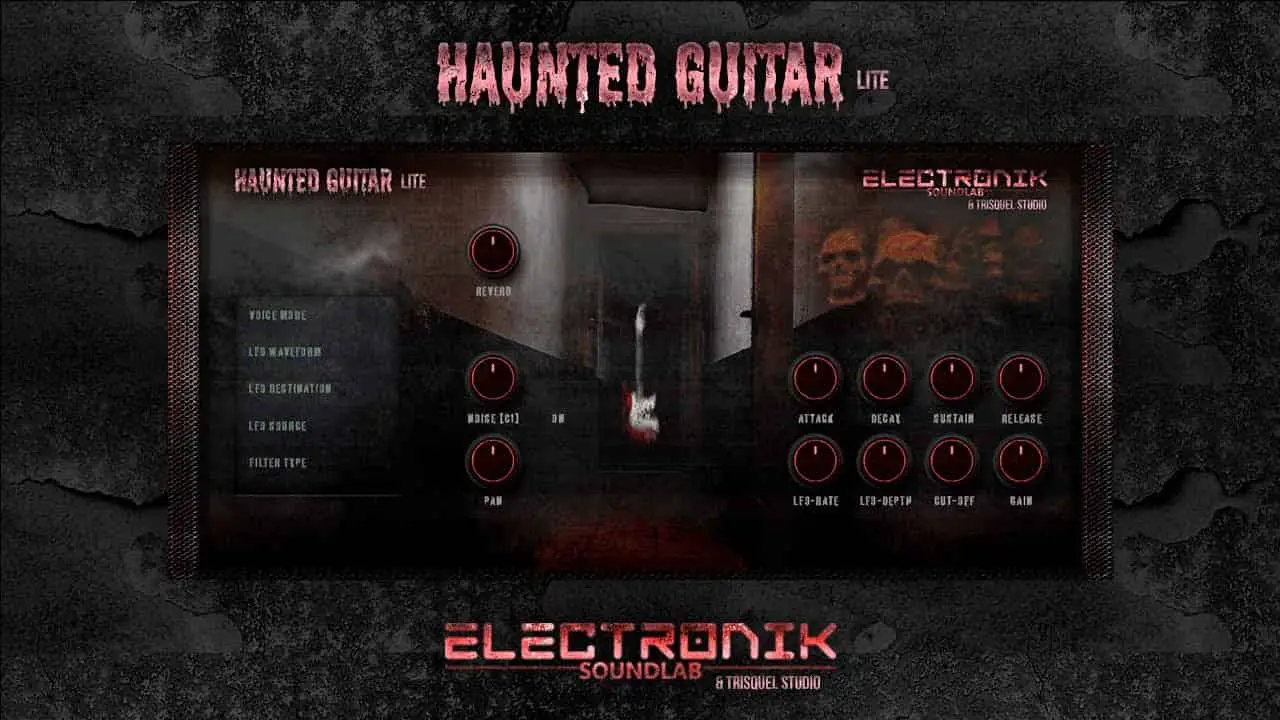 Developed by Electronik Sound Lab, Haunted Guitar Lite was created through a multi-sampled Fender Stratocaster Plus Electric Guitar for composing a definitive guitar tone with tons of dark, and atmospherics.
For starters, you can use Haunted Guitar Lite to craft a dark metal guitar tone suitable for ambient metal, black metal and symphonic metal which complements orchestral synth harmonies in the background.
With spectacular preset tones such as "Life Drain" and "Ancient Void", metal guitarists can infuse a new lease of life into their songs and create dark and gloomy guitar tone atmospherics in minor keys. 

Rounding up our list of free metal guitar VST plugins is another entrant from Ignite Amps called SHB-1, a free bass guitar VST which is a must have for shredding bass lines in jam sessions and live settings.
SHB-1 is modeled on the famous SHB-1 Extreme Bass Head and mimes its custom amp design. You can expect to dial in heavy and crunchy distorted guitar tones suitable for various subgenres of modern metal.
Not to mention, zero latency and mono/stereo signal support ensures SHB-1 is all you need to dial in a heavy bass guitar tone with solid lows.
SEE ALSO: Free Metal Drum Samples