Looking for free metal drum samples online? You are at the right place. We have done a lowdown on some of the finest metal drum samples that are mix-ready and available for free.
These free metal drum samples also comprise loops, free metal drum kits, that will help you fine tune a definitive high fidelity drum sound for recording metal songs.
These drum kits comprise multi-velocity drum samples are available in .WAV and .GOG formats, lend their own distinct heavy metal drum character, attack and punch and can be directly used in conjunction with your favorite drum replacer plugin.
So, are you ready to delve into some awesome free metal drum kits and expand your drumkits and samples collection? Without further ado, let's get started.
100+ Free Metal Drum Samples 2023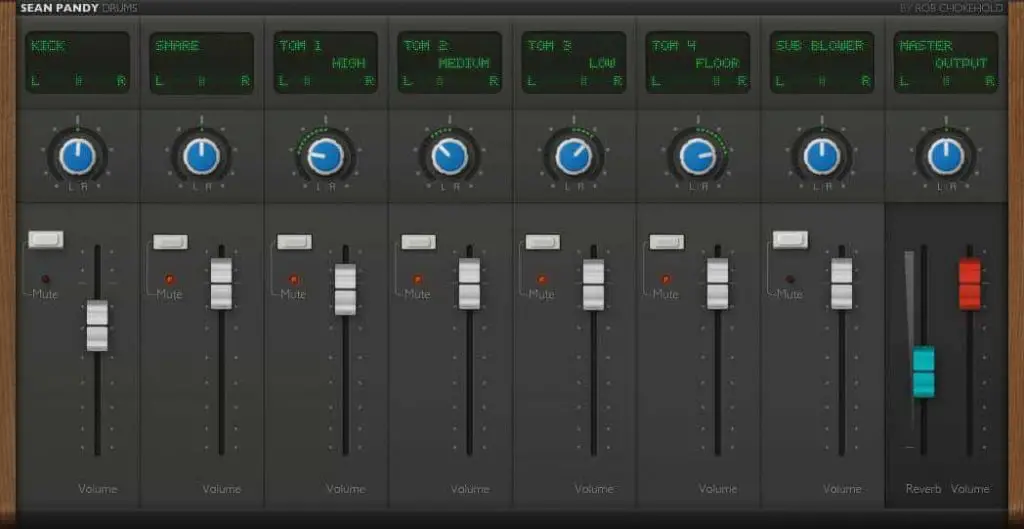 Renowned in the metal arena for their realistic drum simulation, Sean Pandy drums is a VST drum rompler library that comprises a snare, kick, 4 toms, and a Sub Blower for fine tuning your drum mix.
Each drum instrument comprises 6 velocity layers and 10 round-robin samples for adding that extra punch and grooviness.
Named after the metal producer of the same name, Sean Pandy Drums is a free metal drumkit that has been available online for many years now and can be used in your Drum channel tracks with reckless abandon.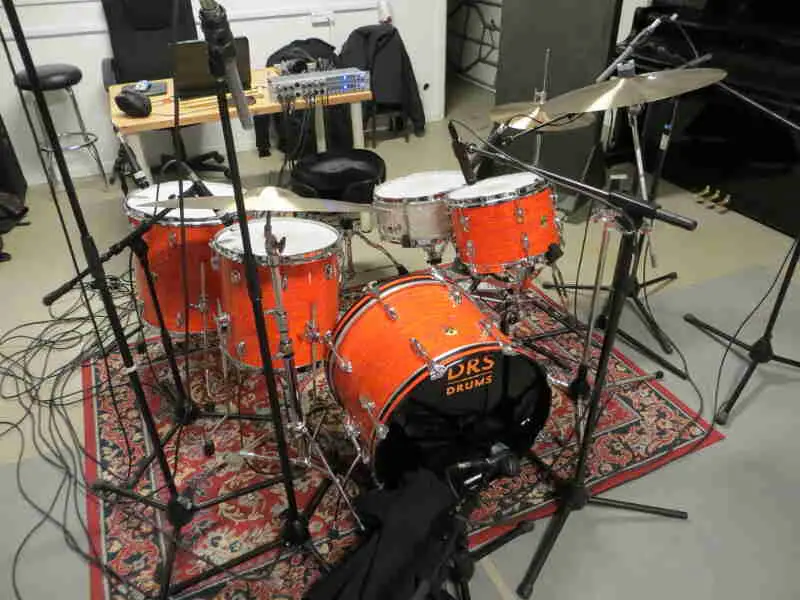 Touted as one of the best free metal drum samples for metal producers cutting across various sub genres, Drum Kits is a free repository of acoustic drum libraries.
Made for the open-source cross-platform drum plugin, DrumGizmo, Drum Kits can be used on multichannel drum tracks and features some impressive kits that can be used for producing heavy metal drum tracks.
For instance, the CrocellKit inspired by the Danish Metal band Crocell sounds massive. 
The CrocelKit drum kit is sampled off of their 2018 album Relics and fill the perfect accompaniment for recording some pounding drums for black metal songs.
You can also try out the DRSKit which sounds massive.
You can also try out the DRSKit which sounds massive. Or check out the free MuldjordKit drum kit that incorporates some Nordic Metal drumming styles.
SEE ALSO: 5 Best Metal Amp VST Plugins
If you are looking for a collection of free metal loops, samples and sounds that have been curated by independent metal producers, look no further than Looperman's Metal Drum Samples.
All these samples and loops are available in different BPM's (tempos), keys, and in .WAV formats.
You get to devour some eclectic collection of metal drum samples such as  Trap Metal Drum loops, MT Power Drums loop, HBS Death Metal loop, Black Metal Speed drum, Doop metal Drum loop and more.
SEE ALSO: 5 Best Metal Amp Simulator Plugins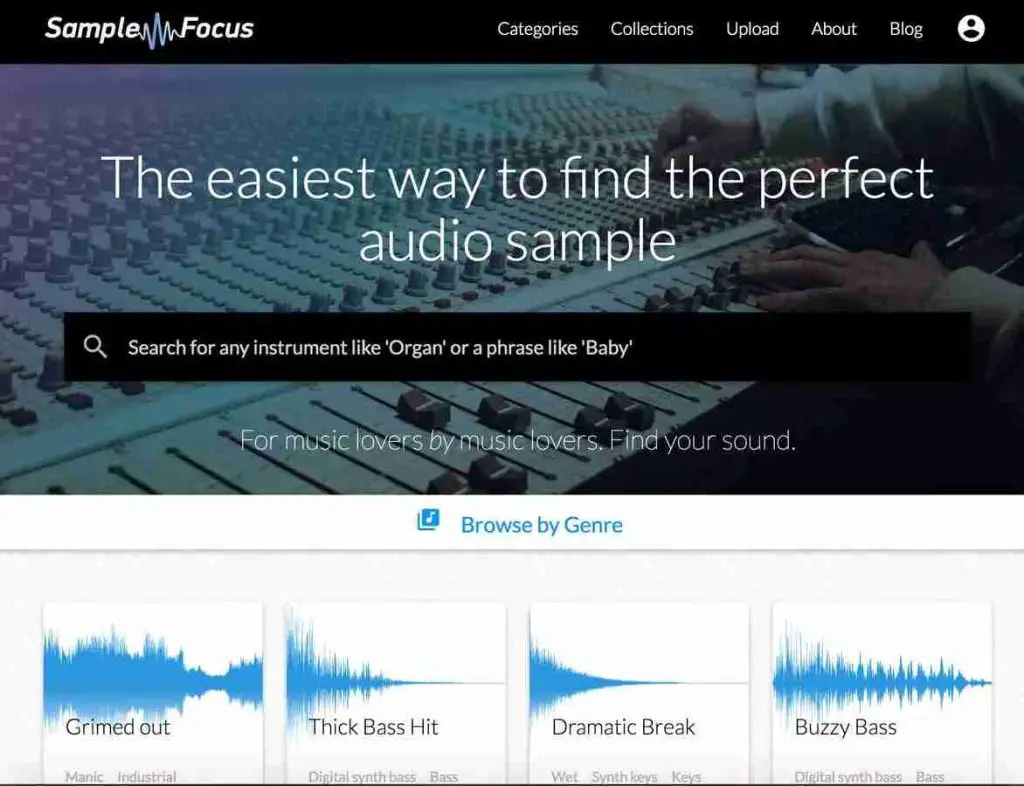 SampleFocus contains an interesting mix of drum loops and sounds that are royalty free.
The drum loops are available in different BPM's and traverse various sub genres of metal. 
For instance, you will find "Eyeless" drum loop of the Slipknot song, Heavy Metal reverberant snare shot loop, Heavy Metal kick, Heavy metal Long kick on shot, Trap Metal drums, Snare with Hi-Hats, Heavy metal drums rowdy loop and more.
You can sample on these along with your metal guitar productions and enhance the mix to get a more natural and realistic metal drum tone.
The only downside is that you can download these free metal drum loops by creating an account on SampleFocus.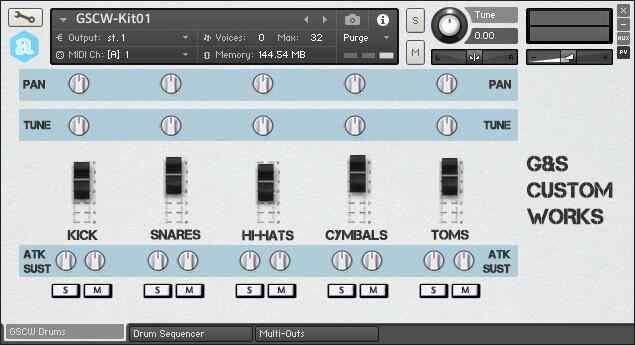 Granular control of drum tracks is rarely possible with free samples and plugins. However, G&S Custom work drum kit is a cut above the rest. 
For starters, the G&S drum kit includes snares, toms, kicks, rims, hi-hats, and cymbals where each individual drum instrument comes with its own pan, level, and tune controls for fine tuning the details and sculpting a cohesive drum kit tone.
However, please note that this free drum library requires the full version of Kontakt, and can only work up to 15 minutes with the free Kontakt Player.
SEE ALSO: 5 Best Free Metal Amp Plugins

Rounding up our list of free metal drum samples and drum kits is The Metal Kick Drum. 
These metal drum samples are known for lending their own unique punch, attack, grooves and character to your drum tracks. 
Especially if you are seeking metal drum samples that can cut through a mix replete with distorted rhythm guitar tracks and pounding bass lines, the Metal Kick Drum can come in handy.
What's more, you can fine tune solo drum samples for Snare drum tracks, Kick, and Toms.
You can also use its inbuilt presets and metal drum VST plugins that can be used to record drums for a plethora of sub-genres such as djent, deathcore, metalcore, black metal, and more.
SEE ALSO: 5 Free Djent Guitar VST Plugins