Searching for a free djent guitar VST can take a lot of time since not many plugins are readily available on the internet for modern djent. 
Fret not djentleman, if you are on a tight budget or want to save money, we have done a lowdown on some of the best free djent guitar VST plugins that will have you dialing a heavy guitar tone without using expensive guitar gear such as tube amps or effects pedals.
So, are you ready to find the best free djent guitar plugins? Without further ado, let's get started.
5+ Best Free Djent Guitar VST Plugins 2023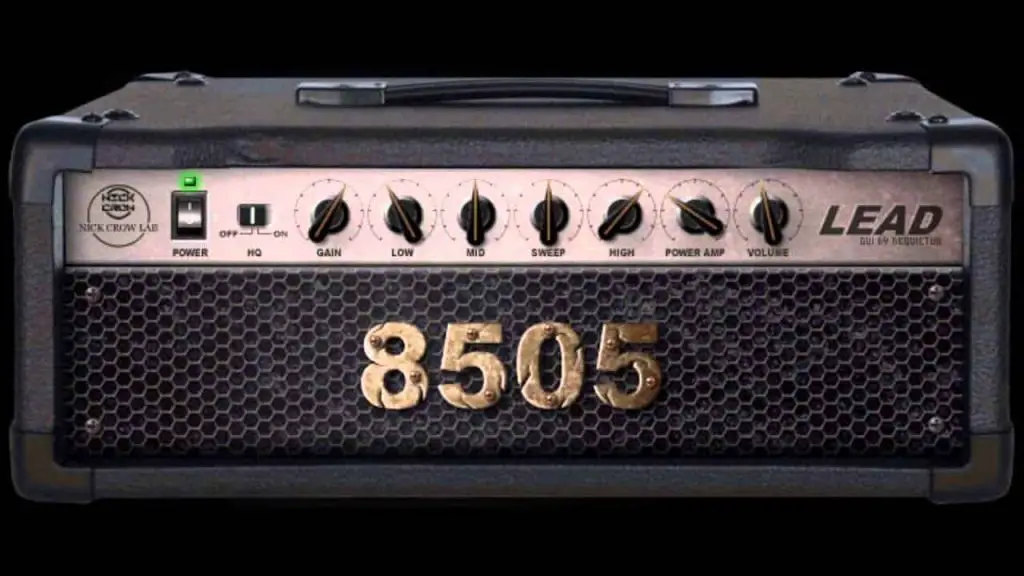 Modeled on several renowned Peavey amps, Nick Crow 8505 Lead is a beast of metal amp plugin for djentlemen, shredders and metal heads of all hues.
If you are looking for a free metal guitar plugin to add textured gain to your guitar tone and make your guitar tracks sound loud and brutal, look no further than Nick Crow 8505 Lead.
A no brainer for achieving that high gain metal amp sounds with rich distortion, Nick Crow 8505 Lead also features an intuitive and simple graphical user interface making it easier for beginner djent guitarists to dial in a heavy tone in a short time.
And, if you want to change the dynamics and downshift with a change in tempo, Nick Crow 8505 Lead also allows you to dial in those mellow and crunchy lead guitar tones with compression so that you can switch back and forth easily.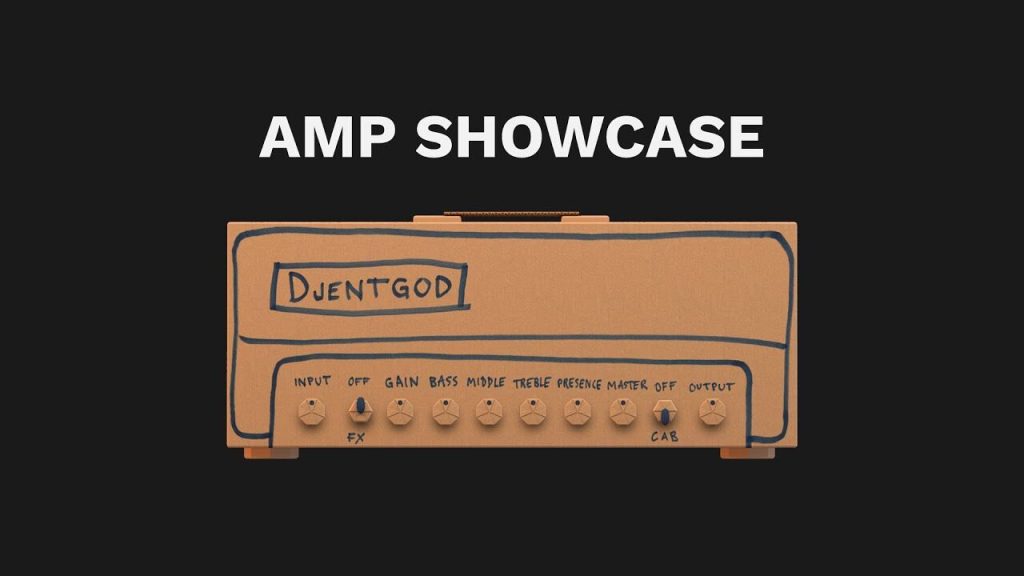 YouTuber Stevie T has his own free djent guitar VST plugin that you might be interested in. Stevie T's Amped Stevie T Free is a custom guitar amp simulator that works well for downtuned guitars and recording djent riffs. 
Featuring the free amp called "Djent God", Amped Stevie T has a rich cabinet section where you can find 4 cabs that run the gamut from ML Mega OS, ML Mars PR-M75 to ML Mega Djent, and ML Bgnr Uber.
Not to mention, Amped Stevie T comes with a decent number of effects pedals such as Drive, Reverb, Noise Gate and Delay.
SEE ALSO: How to Record Metal Guitar at Home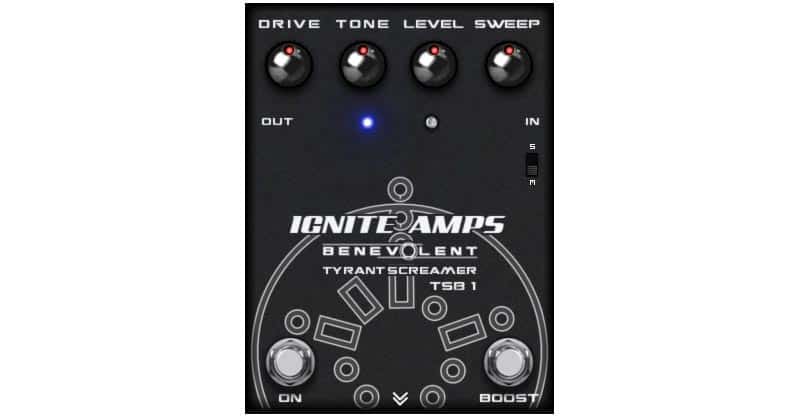 The vintage Ibanez Tube Screamer distortion pedal comes to life in the form of a digital emulation by Ignite Amps' TSB1 Tyrant Screamer.
Sporting a similar three-knob setup as the original, TSB1 Tyrant Screamer takes things up a notch with an extra sweep control parameter for fine tuning the midrange of your guitar tone.
You can use the TSB1 Tyrant Screamer for recording djent riffs that are groovy and rhythmic especially on downtuned 6 string, 7 or 8 String guitars with aggressive scooped up mids and a rich distortion tone with high treble.
SEE ALO: 5 Best Drum VST Plugins for Metal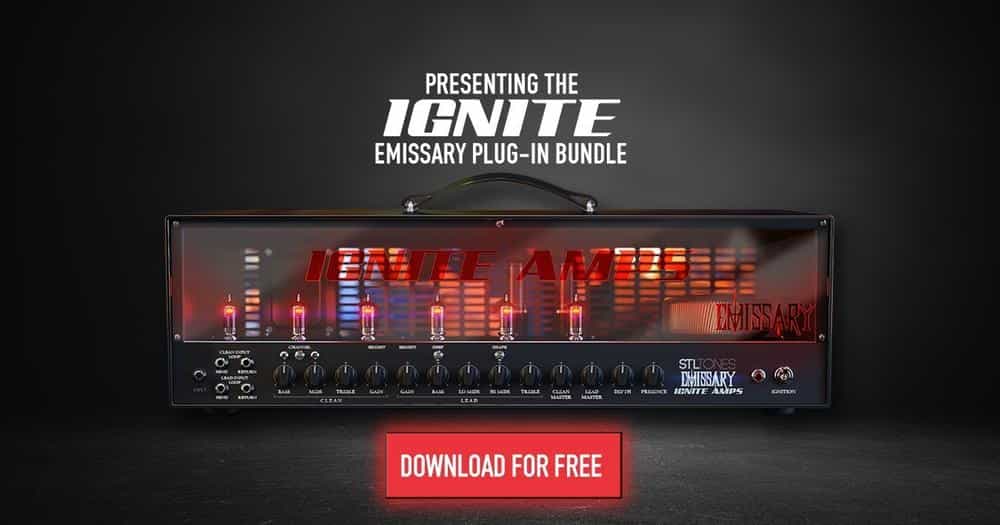 Seeking a heavy djent guitar plugin with a tremendous amount of raw distortion thrown in for good measure? Look no further than STL Ignite Emissary 2.0. 
A powerhouse of brutal and aggressive guitar distortion in its own right, STL Ignite Emissary 2.0 is a dual channel guitar tube amplifier that can be used for shredding, and layering rhythm guitar polyrhythms and groovy djent guitar riffs. 
Thanks to rich tube saturation, you can use Ignite Emissary 2.0 for recording atonal breakdowns and unleash total aural distortion, and even save and share new presets on the go.
SEE ALSO: 

Best Black Metal Drum VST Plugins

Rounding up our list of free djent guitar VST plugins is another Ignite Amps plugin called SHB-1. This free metal guitar VST for bassists can be used for dialling in a definitive bass tone perfect for shredding bass lines, band jam sessions, live shows and more.
An emulation of the famous SHB-1 Extreme Bass Head and its customized amp design, SHB-1 is a must have djent VST for bassists looking for a distorted and heavy bass guitar tone that complements metal drums.
With zero latency and support for mono/stereo signals, SHB-1 ensures that you don't have to spend on premium bass plugins to dial in a heavy guitar tone for djent and various other sub-genres of modern metal such as Black Metal, Deathcore, Metalcore, Thrash Metal and more.
SEE ALSO: Free Metal Drum Samples