Finding the best black metal guitar VST is not easy. There aren't many guitar plugins available online for recording black metal guitar tracks nowadays. 
But, fret not because we have done a lowdown on some of the best black metal guitar VST plugins that harken us back to the brutal days of beginning of early black metal sound and can emulate a similar gloomy distorted guitar tone with a modern metal twist.
These black metal guitar VST plugins encompass electric guitar, bass guitar and saturation plugins that form the crux of metal guitar production. Some of the best metal plugins on our list offer a reliable alternative to expensive tube amps.
So, are you ready to delve into some of the finest black metal vst out there? Without further ado, let's get started.
5+ Best Black Metal Guitar VST Plugins 2023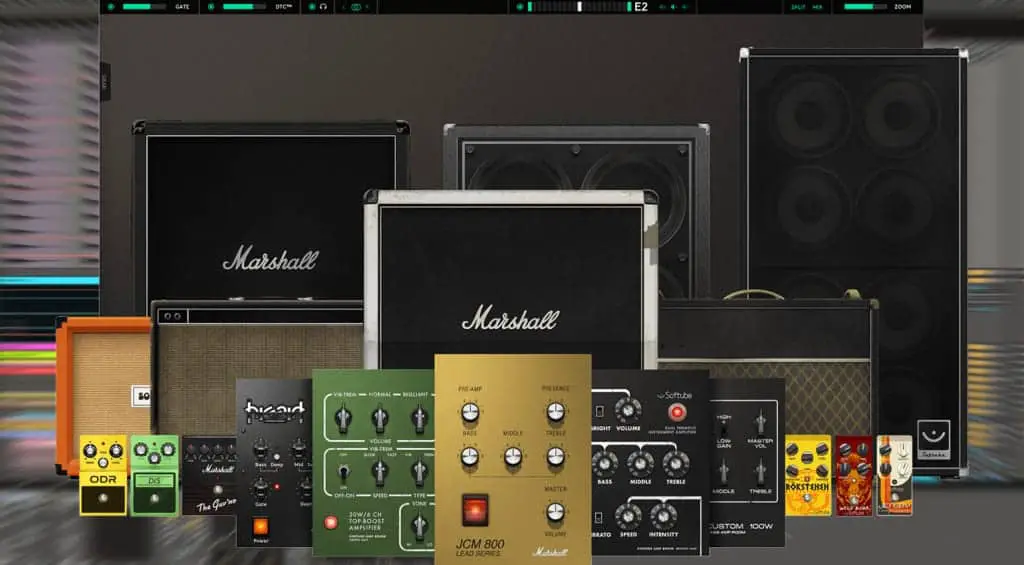 Softube's Amp Room is a behemoth when it comes to dialing in brutal metal guitar tones and its collection of over 260 presets straddling countless subgenres of metal including black metal, djent, death metal and metalcore, to name a few, bears testimony to that statement.
You can delve right into the nitty-gritties of designing a custom black metal guitar tone with its 16 cabinets that come with microphone angle adjustment.
Further, you can embellish the guitar tone and add 15+ effects pedals such as distortion (Marshall Guv'nor), preamp, EQ, heavy fuzz, Vibrato, Bass Octaver, delay, AutoWAh, Compressor, reverb, and Tremolo.
The icing on the cake is Amp Room's free LoadIR feature through which you can access a goldmine of free metal guitar Impulse responses and revel in sheer modern metal rave.
As well as Softube's factory IR's you can get free access to premium impulse responses from renowned metal producers such as Jen's Bogren's Bogren Digital IR pack and Kristian Kohle's "Rainbows & Chainsaws" IR pack.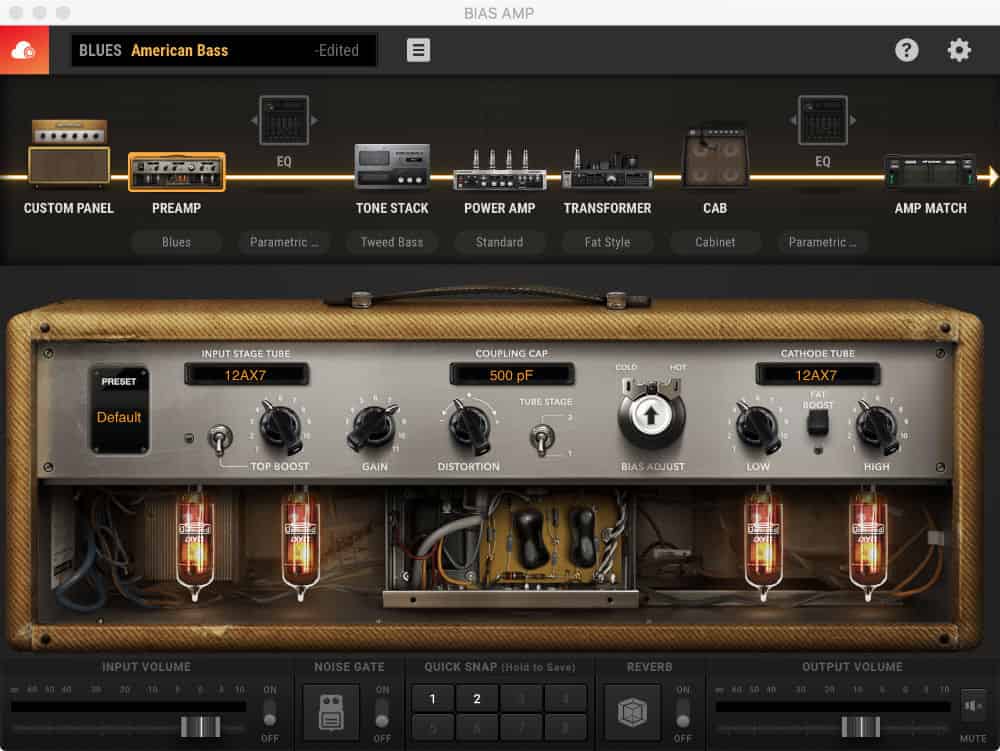 Positive Grid's Bias Amp 2 has consistently been ranked as one of the best metal guitar VST plugins and still remains a powerful tool for shaping some ridiculously heavy guitar tones till date.
Featuring a melange of guitar amp packs, Bias Amp 2 is an amp sim that offers brutal distortion with mighty gain, scooped up mids, high treble and deep lows that are just perfect for all-around riffage and complements drum tracks. 
Whether you play a downtuned 6/7/ or 8 string guitar, Bias Amp 2 promises sonic carnage at all costs.
Not to mention, it now comes with a new Bass amp that can take care of the lower frequencies and complement your rhythm guitar tracks nicely.
All together, Bias Amp 2 is one of the best black metal guitar VST plugins for beginner and pro metal producers looking for a reliable plugin with a neat and streamlined graphic user interface to create heavy guitar tones.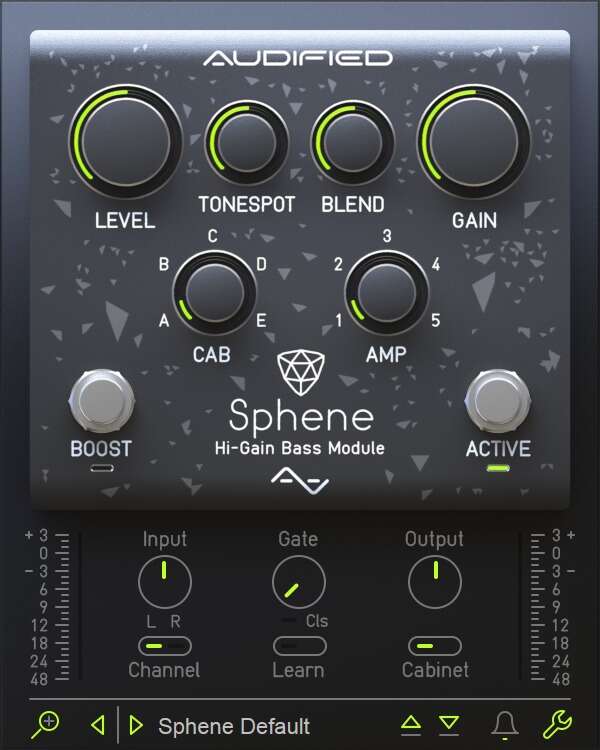 Recording guitar for Black Metal is seldom complete without a solid bass guitar tone and what better plugin to accomplish that feat than Sphene Pro?
A heavy metal bass distortion VST plugin through and through, Sphene Pro boasts 5 AMP models, and distinct voices for dialing in mind bending bass guitar tones.
The Amp models are mix-ready meaning you don't have to spend countless hours trying to tweak around a tone.
Each amp comes with customized sounds to match heavy metal bass distortion dynamics and eclectic playing styles that compliment metal drums.
Sphene Pro also comes with a built-in expander-gate that can be used to tone down aggressive bass tones if they sound too raw.
What's more, black metal bassists also get to devour 5 Bass CAB impulses that can be paired with the boost switch to propel your bass lines into the ionosphere. 
SEE ALSO: 100 Free Metal Drum Samples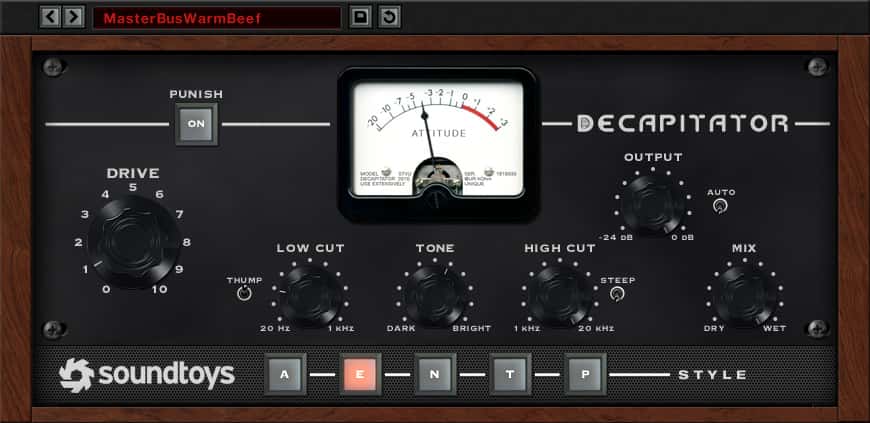 A prolific black metal guitar tone requires tons of distortion that doesn't sound muddy and over the top. Soundtoys' Decapitator is a nifty saturation/distortion plugin that can strike that balance with ease and grace.
For starters, Decapitator is modeled on vintage tape machines, channel strips, and output tubes, hence, you can expect realistic emulations to create a unique black metal guitar tone.
Decapitator comes with an EQ and 5 saturation modes for finetuning distortion to create a saturated signal sound that is more aggressive and powerful than ever before.
Simply pair Decapitator with your metal amp VST, or stompbox modeler to hear the stark difference in guitar tone and sheer sonic power. 
You can also use Decapitator on Black Metal drums tracks, synths, vocals and more.
SEE ALSO: 5 Best Free Metal Amp Plugins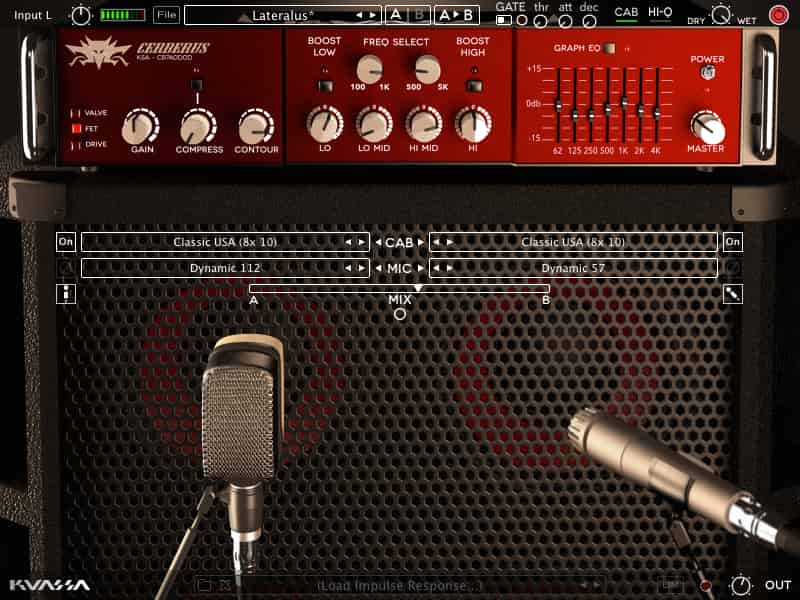 Rounding up our list of the best black metal guitar VST plugins is a 3 channel bass amp rack extension and VST called Bass Amplifikation by Cerberus.
Sporting 3 modes such as FET, Valve, and Drive, Cerberus' Bass Amplifikation is the perfect accompaniment for bassists looking for heavy bass distortion with a compact low end punch.
Bass Amplifikation offers articulations in various bass guitar playing styles such as picking, fingerstyle bass, and bass slaps. A neat and streamlined single screen interface ensures beginner metal producers can dial in a tone quickly.
Not to mention, Bass Amplifikation also features an IR loader for loading third-party bass impulse responses, Compressor, Limiter, 10-band graphic EQ, Parametric EQ, and 3D miking placement.
To unleash the raw black metal bass guitar distortion, simply turn on the Destruction Mode on the Drive Amp type and summon the brutality.
SEE ALSO: 5 Free Djent Guitar VST Plugins