Finding a free metal drum VST is not easy. After all, there are hundreds of knock-offs available online. But, fret not, we found some of the best free metal drum VST plugins from the depths of the internet that can sculpt a powerful drum track for your metal mixes.
Gone are the days of doing countless drum takes to get a tight snare or kick drum sound, instead some of the best free metal drum VST plugins can do it all and save you lots of time, money and effort.
So, are you ready to find the best free metal drum plugins? Without further ado, let's get started.
5+ Best Free Metal Drum VST Plugins 2023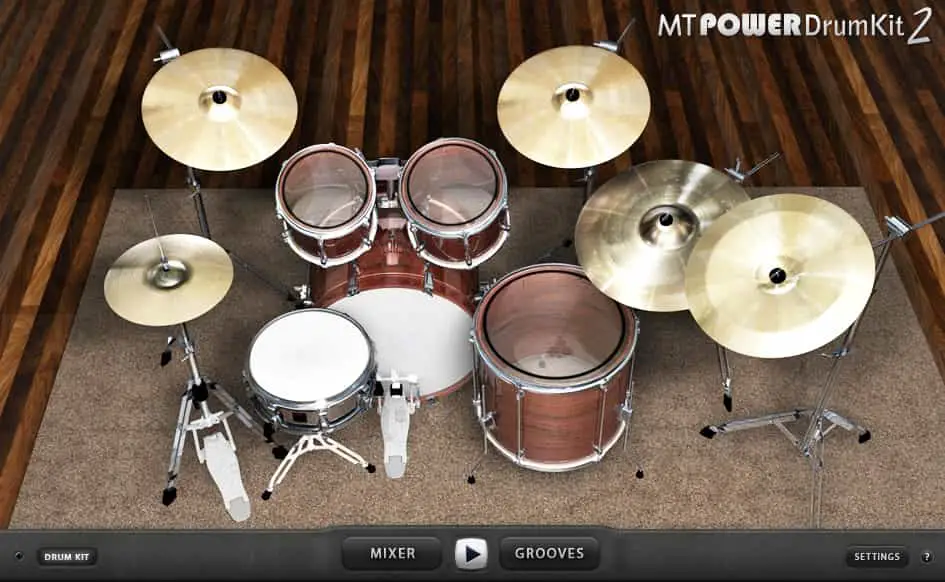 Sporting an extensive drum library of well-programmed grooves and splendid snare drum sounds, MT Power Drumkit 2 offers an organic drum feel that cuts right through a dense mix with heavy guitar amps, bass guitar and other instruments.
Not to mention, the drum samples are pre-processed so they fit right together no matter which track or project you drop them into. 
The rhythm and articulation of drum samples, patterns and fills offered by MT Power Drum Kit 2 is quite realistic and doesn't sound digital at all.
You can fine tune the details of each individual drum track such as hi-hat, snare, kick, toms, crash and ride cymbals via the mixer page that offers granular control over each individual drum track.
If you are looking for a solid free Drum VST for metal, look no further than MT Power Drum Kit 2 that gives you a great headstart with acoustic drum kits.
SEE ALSO: 5 Best Metal Amp VST Plugins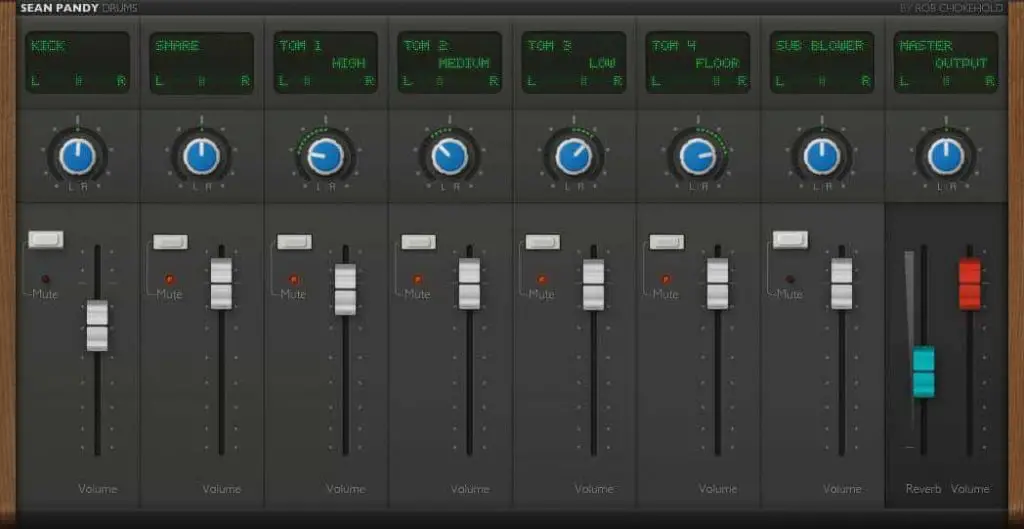 Sean Pandy Drums is a force to reckon with especially if you produce metal drums and are looking for a powerful free drum plugin that can handle the nitty-gritties of metalcore, deathcore, djent and heavy metal drum sounds.
For starters, Sean Pandy Drums is an acoustic drum rompler with Snare, 4 Toms, Kick, and a Sub Blower that are suffice to sculpt a powerful drum track and groovy beats
What's more, each drum comprises up to 6 velocity layers and 10 round robin samples. These come in handy for blast beats and double bass drumming in high BPM songs.
You can also split the drum track into stereo and multi mode. While Stereo outputs all drums over channels 1+2 with reverb and master panning, multi outputs all drums on individual channels such as kick, snare, toms, etc. so that you can tweak them with more detailing.
From what we tried, the snare and kick drums sound quite realistic with natural timbres.
All together, Sean Pandy Drums is one of the best free metal drum VST plugins for metalheads for recording heavy drum sounds apt for headbanging.
SEE ALSO: 5 Best Free Metal Amp Plugins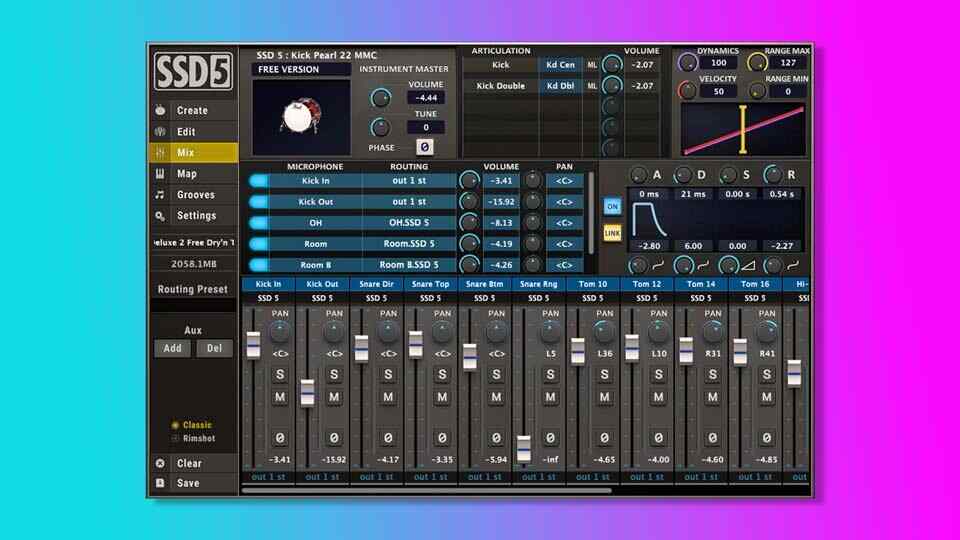 Sporting realistic drum kit presets, and an impressive MIDI learning mode, Steven Slate SSD 5.5 Free is a behemoth when it comes to crafting a metal drum sound.
For starters, it comes with the famous Deluxe 2 Drum Kit featuring Slate snare and kit presets that are mix-ready for your recording, and jamming  sessions. 
Deluxe 2 Drum Kit also comprises Deluxe 2 Free Hugo which offers a compressed room mic and Deluxe 2 Free Tight which offers a tight drum sound ADSR controls.
Not to mention, a resizable and intuitive graphical user interface make Steven Slate SSD 5.5 one of the best free metal drum plugins for metal producers.
You can do it all: from adjusting microphones, tweaking velocity curves, to mixing levels and making granular changes to your solo drum tracks.
How to Use Steven Slate SSD 5.5 for free?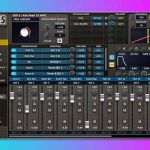 1) Visit Steven Slate SSD site, create an account and Download the Slate Audio Center from within your account
2) Next, Double click on the Slate Audio Center app.
3) Start Slate Audio Center and log in to your Slate User account.
4) Click "Steven Slate Drums 5.5 Free" on the front menu and you are all set.
SEE ALSO: 5 Best Black Metal Drum Plugins

Looking for a gigantic library of drum kits? Lo and behold, Metal Kick Drums are here to your rescue. 
These powerful metal drum samples can lend their own unique character to your drum tracks with punch and attack that can cut through distorted guitar tracks and powerful bass in the mix.  
As well as drum samples for individual Kick, Toms, Snare drum tracks, Metal Kick Drums also features built-in go-to presets and drum VST plugins that give you a great headstart into tracking some heavy metal drum tracks.
Feel free to use Metal Kick Drums for metal subgenres such as djent, metalcore, black metal, deathcore and progressive metal drum tracks.
SEE ALSO: 

5+ Best Free Metal Guitar VST Plugins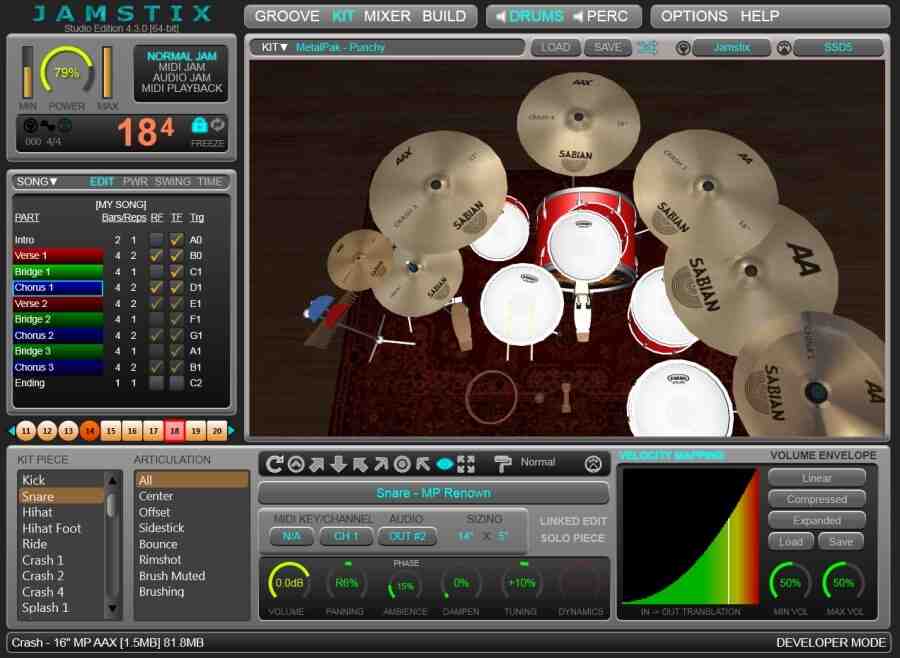 Rounding up our list of best free metal Drum VST plugins is Jamstix 4, a nifty VST that comprises over 200 multilayered high-quality drum sounds and a decent number of drum kits to get started.
With over 8 virtual drummer models and 21 drumming styles at the ready, Jamstix allows you to create a realistic and customized drum sound from scratch.
To top it all off, this is a 3D drum kit that can be tracked in real time for creating heavy drum tracks across various genres of metal.
Especially if you like programming drum tracks with virtual drummers chiming in with realistic performances that wean off bad timing and offer granular controls of snare, kick, hi-hat, toms, and cymbal tracks.
SEE ALSO: 5 Free Djent Guitar VST Plugins