Looking for free metal amp plugins? We did a lowdown on some of the best free metal amp VST plugins that will spruce up your mixes and guitar channel tracks.
Producing metal music is not easy especially when you are a one man band and on a tight budget. Fret not, we picked the best free metal amp sims that will help you dial in a heavy metal guitar tone suitable for various sub genres of metal. 
So, without further ado, let's get started.
5+ Free Metal Amp Plugins 2023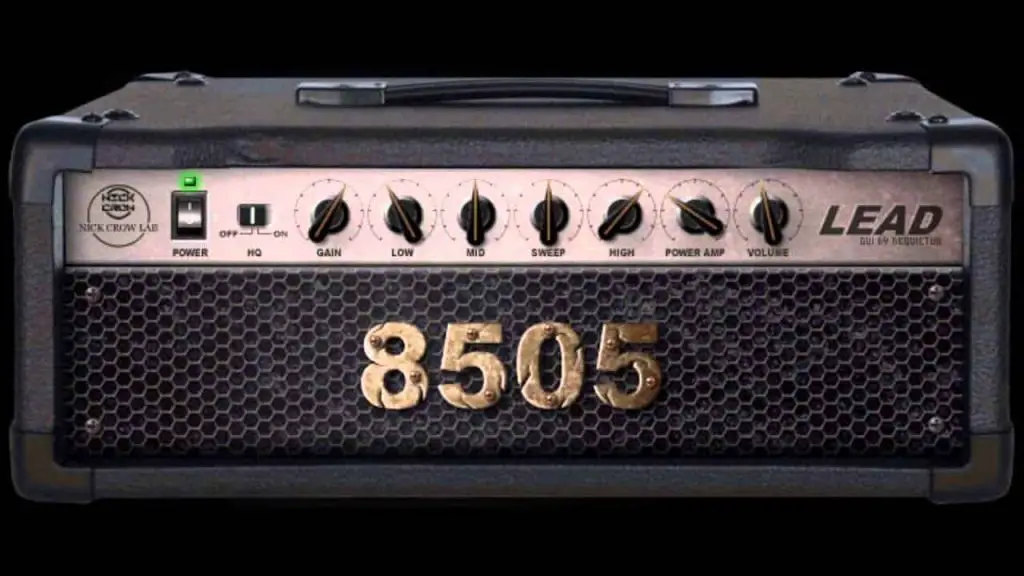 A leading guitar amp for rock and metal producers, Nick Crow Lab 8505 is a solid amp VST that can help you dial in high gain amp sounds modeled on legendary Peavey amps.
If you are a metaller who likes unabashed and rich distortion, Nick Crow Lab 8505 is a great standalone guitar amp simulator.
For starters, it comes with a power amp gain, tone knobs (Low, mid, sweep, high) and HQ (Oversampling ON/OFF) knobs.
Sporting a neat graphical user interface with zero bells and whistles, Nick Crow Lead 8505 is recommended for beginner metal producers looking to quickly dial in a distorted guitar tone.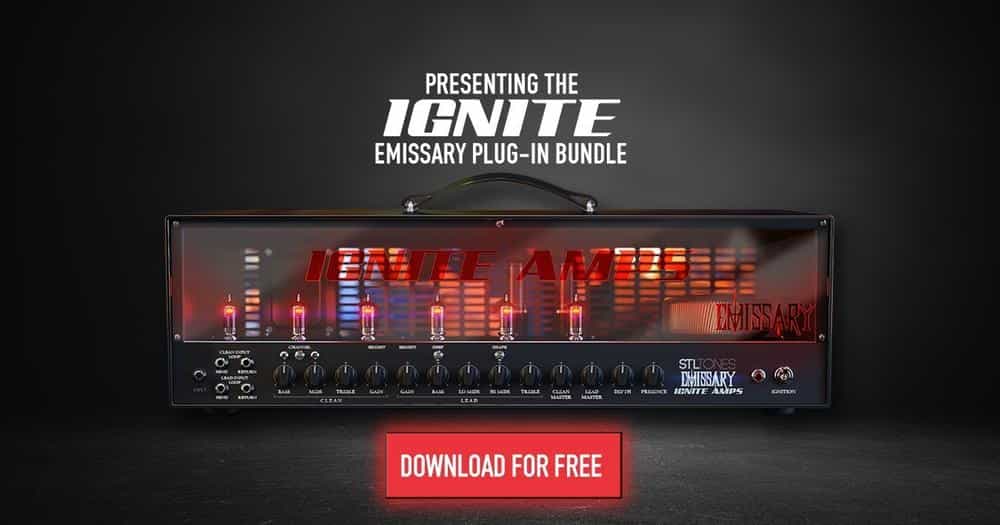 Hailed as one of the best free metal amp plugins on the internet, Emissary by Ignite Amps is a must have VST for metal guitarists looking to dial in a heavy guitar tone.
Emissary is modeled on a custom dual-channel tube amplifier and is a CPU-friendly plugin that can come in handy for achieving heavy and brutal distorted guitar tones.
Especially, if you have a penchant for lush overdrive and distorted metal guitar tones suitable for a plethora of sub genres of metal such as Djent, Metalcore, Deathcore, Progressive metal, doom metal, and black metal to name a few.
What's more, Ignite Emissary can also be used to dial in clean guitar tones suitable for intro riffs, breakdowns and bridge sections.
SEE ALSO: 5 Best Black Metal Drum VST Plugins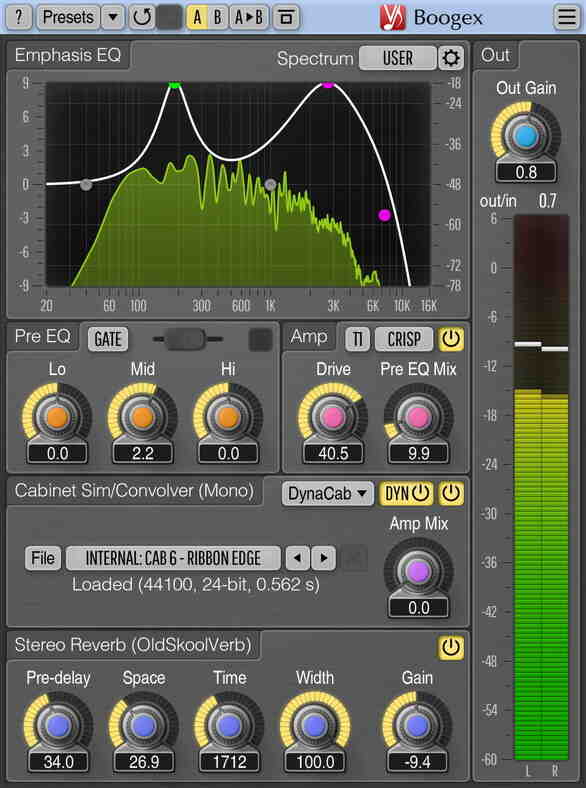 Popular plugin maker Voxengo's Boogex is yet another pivotal guitar overdrive and distortion plugin that can offer great results.
For starters, it can help you unleash brutal distorted guitar tones and pair them with clean ambient guitar chimes creating a nice change in dynamics.
You can further embellish your guitar's tone by adding its inbuilt reverb and input noise gate to balance out the harshness in tone.
Interestingly, the reverb present in Boogex was derived from Voxengo's classic OldSkoolVerb reverb.
You can create some interesting guitar tones by fiddling around with that reverb and keeping the dry/wet signal ratio in check.
SEE ALSO: How to Record Metal Guitar at Home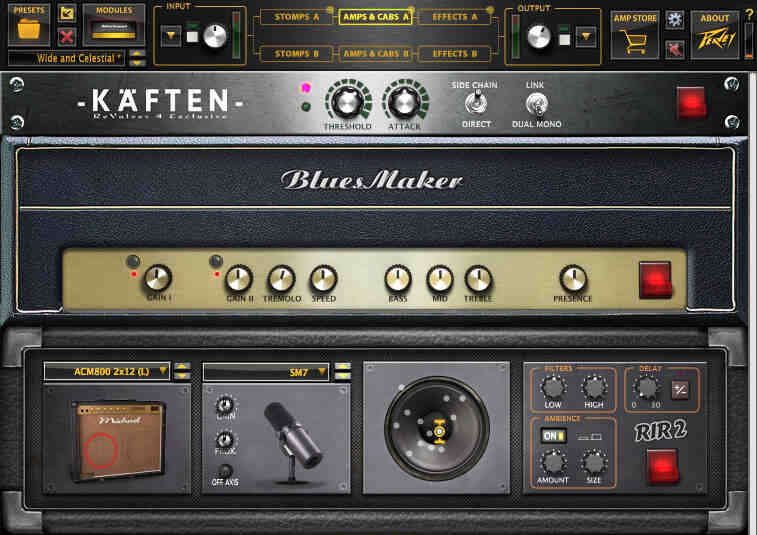 Pioneering amp maker Peavey has their own free metal amp VST in the arena with Revalver. 
A metalhead's dream come true, Revalver was designed with advanced cabinet modeling technology and boasts a ton of cabinets and stompbox models.
What's more, you can import external guitar impulse responses including bass impulses and even further customize them along with speaker configurations, and mic placements.
There is more in the offing. Revalver works as a host for third-party guitar amp plugins meaning you can further customize your current guitar tones and create something unique along the way.
SEE ALSO: 5 Free Djent Guitar VST Plugins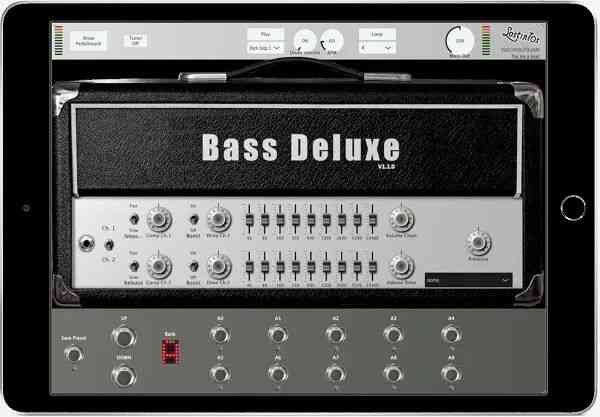 Rounding up our list of the best free metal amp plugins is a bass VST called Bass Deluxe. 
Symbolic of its name, Bass Deluxe is an emulation of popular tube bass amp and comes highly recommended for bassists looking for a cutting edge bass guitar distortion tone.
Comprising 4 cabinet simulations, 6 pedal Effects, a Tuner, Looper and a Beatbox for creating drum beats, Bass Deluxe ensures that you can lock in groovy bass lines in tempo with groovy metal drums.
You can further shape the tone of your bass guitar by digging deeper into parameter controls such as EQ, Volume, Presence, Drive knob, Boost, and a compressor with fast/slow release switches.
SEE ALSO: Free Metal Drum Samples