Looking for good metal amp plugins? We did a lowdown on some of the best metal amp VST plugins for lead/rhythm guitarists, and bassists that will make your songs sound heavy with distorted guitar and whatnot.
If you are a metal producer who wants to spruce up their mixes and channel tracks with a brutal guitar tone, these metal amp plugins will be your perfect accompaniment.
So, are you ready to check out the best metal amp VST suitable for various sub genres of metal. Without further ado, let's get started.
5+ Best Metal Amp Plugins 2023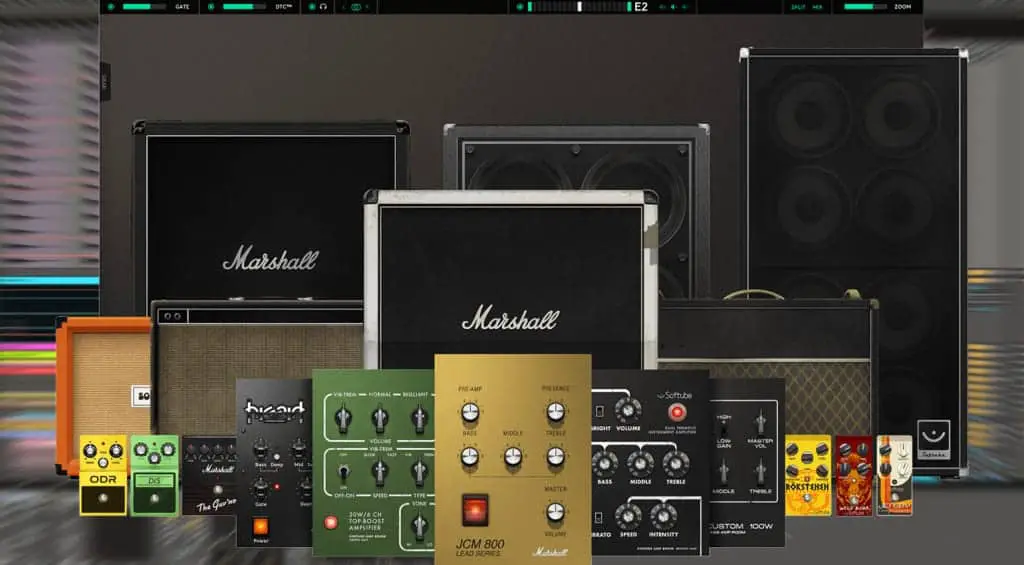 Softube's Amp Room boasts a gigantic library of over 260 presets encompassing nearly all sub-genres of metal as well as 16 guitar cabinets with microphone angle positioning option.
Not to mention, 15 effects pedals such as distortion (Marshall Guv'nor), heavy fuzz, Vibrato, delay, reverb, preamp, EQ, Tremolo, Bass Octave, AutoWAh, and Compressor.
You can unleash some serious metal mayhem with its free LoadIR feature and access tons of free metal guitar Impulse responses that can help you craft a ridiculously heavy guitar tone.
Amp Room features IR's from legendary producers such as Kristian Kohle's "Rainbows & Chainsaws" IR pack and Jen's Bogren's Bogren Digital IR pack.
And, if you want to spruce things up even more, Softube offers some really nice factory IR's as well.
All in all, Amp Room promises a realistic and authentic tube amp tone with rich distortion for playing and recording metal guitar.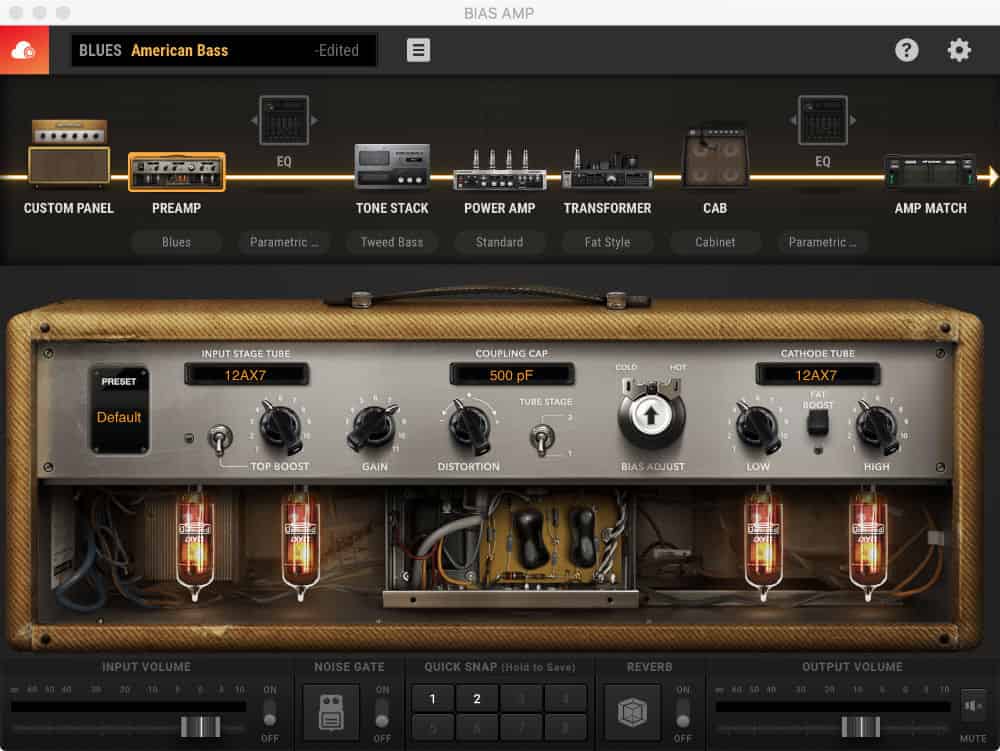 Positive Grid's Bias Amp 2 is a formidable guitar amp simulator VST that can create a heavy metal guitar tone that is both authentic and powerful. 
Emulating real hardware amps and cabinets, Bias Amp 2 can help you create a custom guitar tone with brutal distortion, rich treble, high gain and a deep low end. 
What's more, you can access its ToneCloud® community to create a truly custom metal guitar tone and get in touch with legendary guitar heroes of rock and metal bands, fellow musicians like you and download thousands of free amp plugins and even share your presets on the go.
You can also upload your custom guitar tones to Tonecloud or download tones made by other users. All together, Bias Amp 2 is one of the best metal amp plugins on the market for beginners and pro metal guitarists alike.
SEE ALSO: 

5 Best Black Metal Drum VST Plugins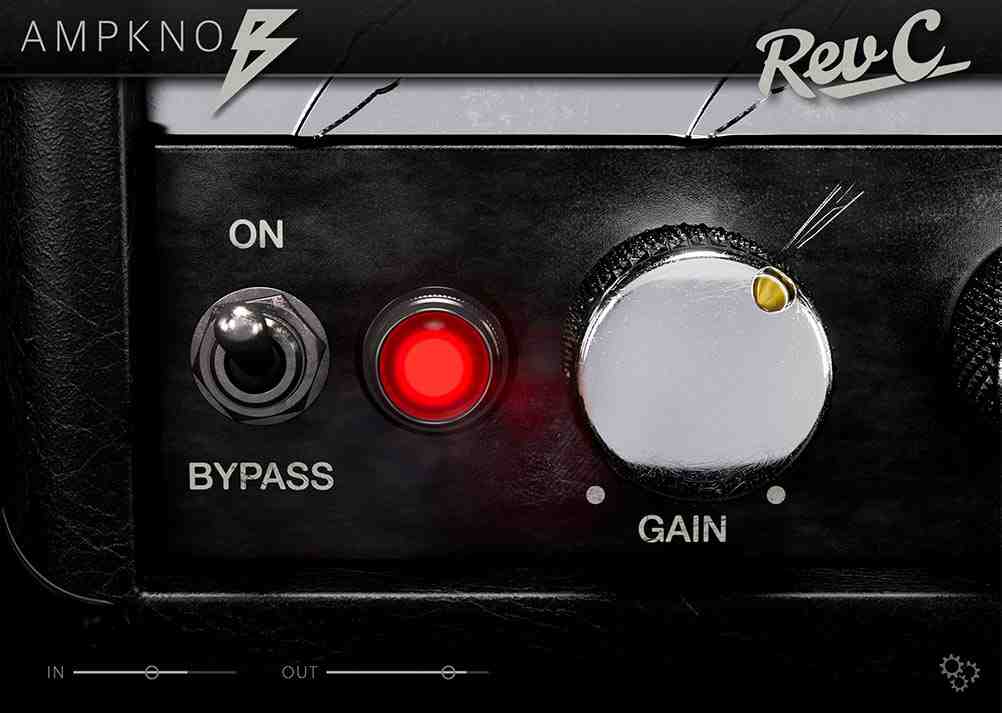 If you are seeking a minimalistic guitar amp simulator that is all about unabashed distortion, look no further than AmpKnob's Rev C.
A through and through metal amp VST, Rev C is a unique single knob VST plugin that can be too hot to handle especially when it comes to dialing in heavy distorted guitar tones. 
For starters, Rev C captures the vintage high-gain amp sounds that were used by veteran metal producers over the years.
All you need to unleash Rev C's raw firepower is to flick the "On" knob and adjust the "Gain" knob to set the amount of gain and distortion. No tinkering with numerous parameter controls and knobs. Easy and simple.
SEE ALSO: 5 Best Drum VST for Metal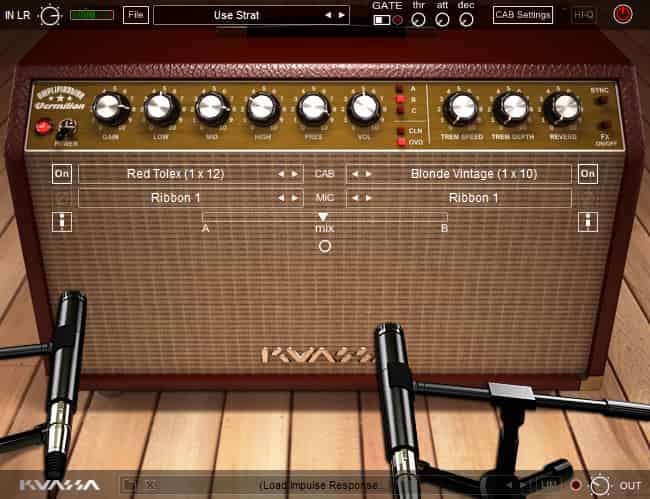 Sub genres of metal such as Djent, Metalcore, Black Metal, Deathcore, Thrash Metal, Progressive Metal, Sludge Metal and many others rely on unholy amount of distortion.
Amplifikation Creme is a powerful modern high-gain amp that can fulfil all those demands of metal guitarists.
Whether you are a breakdown chugging aficionado or play 7 or 8 string downtuned guitars for djent riffage, you can sculpt an incredibly brutal metal guitar tone with scooped up mids, resounding lows and high top end treble.
Available in VST/AU/VST3/AAX formats, Amplifikation Creme is compatible with several popular DAWs such as FL Studio, Logic Pro X, Reaper, Ableton Live, Reason and more.
SEE ALSO: 100 Free Metal Drum Samples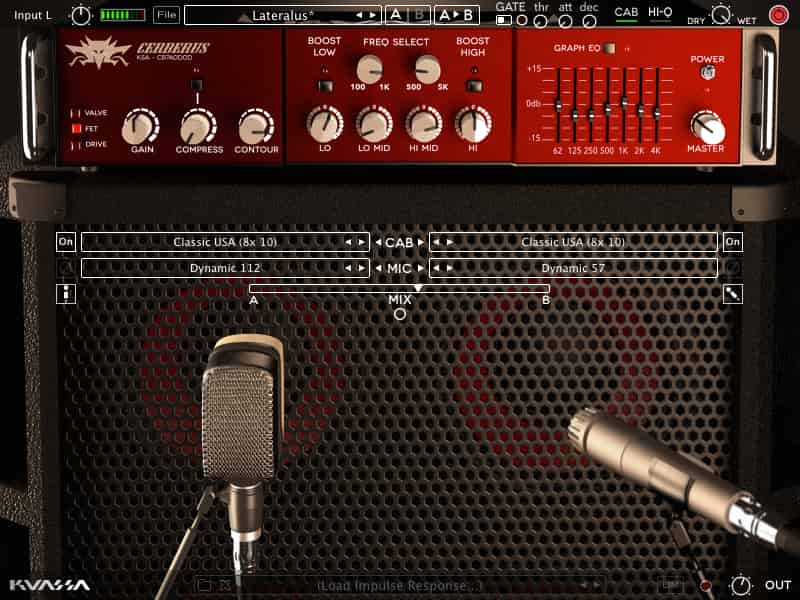 Rounding up our list of the best metal amp plugins is a 3 channel bass amplifier rack extension and VST by Kuassa called Cerberus Bass Amplifikation.
Bassists of all hues will be in awe of this monstrous bass guitar plugin that offers a rich low end punch and supports a plethora of playing styles including fingerstyle bass, picking and bass slaps that serve as great accompaniment to metal drum tracks.
Sporting a minimalistic single screen interface, Cerberus Bass Amplifikation can dial in an aggressive and raw bass guitar tone with distortion.
You can also achieve some warm and clean bass guitar tones that are a staple of tube amps.
SEE ALSO: 5 Free Djent Guitar VST Plugins