Looking for some awesome and free preamp plugins for a cracking guitar tone? We have reviewed some great preamp VST that are free to use for everyone.
Whether you are a beginner or a pro guitarist well versed with music production, these free Preamp plugins will keep you in good stead and help you craft a definitive guitar tone. So, without further ado, let's get started.
5+ Free Preamp Plugins 2022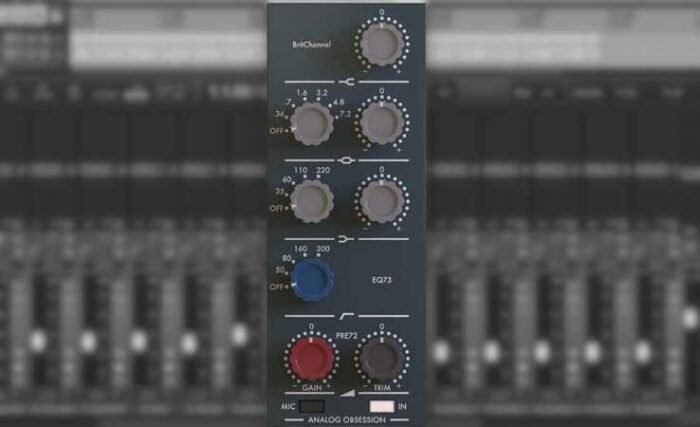 Modeled on a vintage 70's analog preamp, BritChannel is a classic type 73 analog channelstrip and preamp simulator VST. 
Sporting a spic and span graphical user interface, BritChannel perfectly emulates the classic circuit designs with intricately designed tubes and transformers.
For starters, the preamp consists of Microphone and Line preamp gain control that will set you up for a nice guitar tone. You can also do EQ staging with a Classic Type 73-esque EQ and filter controls.
Not to mention, a clean output fader button after output amp for keeping the original sound after preamp processing.
SEE ALSO: How to use Guitar Plugins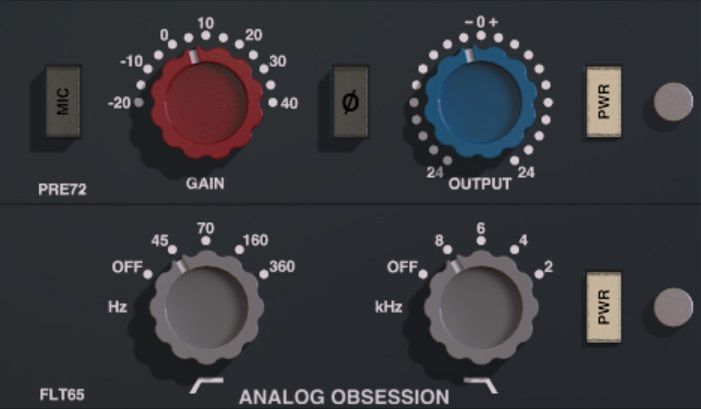 Emulating a vintage British Mic/Line preamp, BritPre is a free VST that comes with 2 modules with independent bypass and Lowpass and Highpass filters.
For starters, you can set preamp gain staging with various parameter knobs such as Gain, LPF, HPF, Phase (Phase invert on/off button), Mic (Mic Preamp switch), Output, and Analog Obsession (for turning on/off 4x oversampling).
Oversampling can really subtly compress and fatten the sound without adding distortion to instrument channel tracks and yet sound realistic and authentic.
All in all, BritPre is one of the best free preamp plugins that can be used by both pro guitarists and amateur players learning the ropes of guitar music production in rock and metal.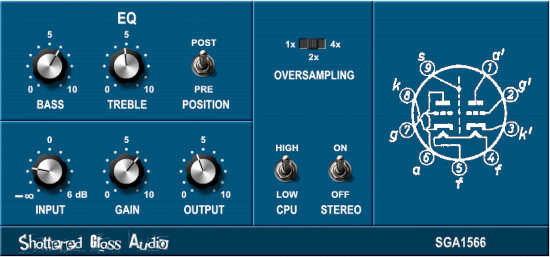 Loosely modelled on a vintage single channel tube preamplifier, SGA1566 preamplifier can dial in some realistic electric guitar tones that are warm, distorted and rich in saturation and texture.
SGA1566 can achieve a near pristine level of analog sound thanks to its use of a high performance circuit simulator which simulates the whole circuit in real time.
If you want to spruce up your guitar or synth channel tracks with warm and subtle saturation, look no further than the SGA1566 preamp that can add "dirt" with tube overdrive to your tracks.
Not to mention, the SGA1566 is CPU-friendly and and works well for ambient mixes that use a lot of reverb and delays thrown in to a good measure.
Features of SGA1566:
Up to 4 times oversampling
Two-band Baxandall EQ that is very flexible
Stereo and Mono processing of the signal
2 12AX7 voltage amplification stages.
SEE ALSO: 10 Best Guitar Amp Simulator Plugins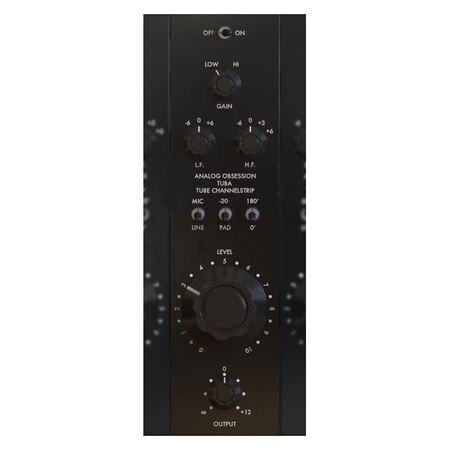 Sporting a nifty 2 band EQ, TUBA is a through-and-through tube mic/line amp VST that can be used to sculpt some interesting instrument harmonies and textures.
TUBA works really great as a preamp for acoustic instruments such as acoustic guitar where it can come handy by adding extra warmth to dynamic mic recordings of acoustic instruments such as acoustic guitars.
It comes with various parameter knobs such as Gain, Level, LF (Low Frequency), HF (High Frequency), Phase switch, Pad (20dB pad for increasing headroom), Clean Output, and Mic/Line (For selecting mic or line preamp types).
SEE ALSO: 5 Best Free Guitar Amp Plugins

Rounding up our list of free preamp plugins is PreBOX, a solid multi preamp simulator VST that offers tons of eclectic preamp models.
PreBOX is renowned for its tape saturation that can add some rich harmonic content to your guitar or synth channel track and make the resultant tone colorful and vibrant.
Boasting 11 selectable preamp models, PreBOX ensures a massive guitar tone is just a few clicks away – it also offers Gain compensated input and Clean output.