Want to have tons of iconic guitar tones transported straight into your DAW? You can recreate the magic of anthemic guitar tones that have come to define rock music with some of the best Guitar Amp VST plugins on our list. A Guitar amp simulator, also called an amp sim, is a plugin that can imitate the sound of a guitar tube amp.
There are thousands of amp simulators strewn about on the market and it's hard to find the right Guitar VST that has enough firepower. Thankfully, this list of the best Guitar Amp VST plugins comes in handy in such situations. Without further ado, let's get started.
5 Best Guitar Amp VST 2023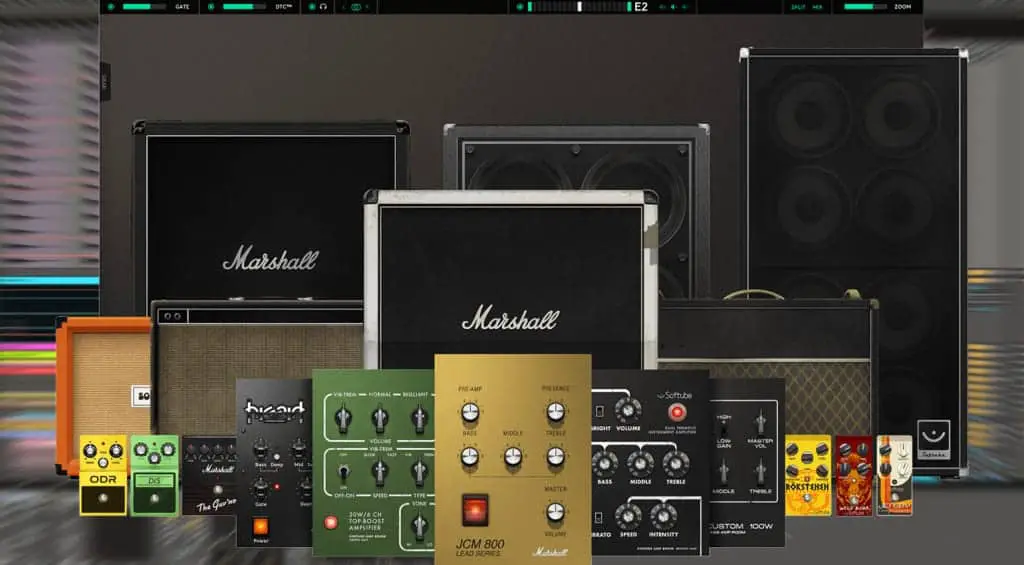 If you are looking for a heavy distortion laden sound for your electric guitar tracks, the Softube Amp Room Vintage is a no brainer.
Amp Room offers a tight, raw and gritty sound that can emulate popular 70s rock classics as well as 80s heavy thrash metal guitar tones.
Moreover, Softube Amp Room Vintage allows importing third-party guitar impulse response files that will make you guitar rig sound so authentic that you won't be able to tell the difference from real tube amp sounds.
SEE ALSO: 5 Best Acoustic Guitar VST Plugins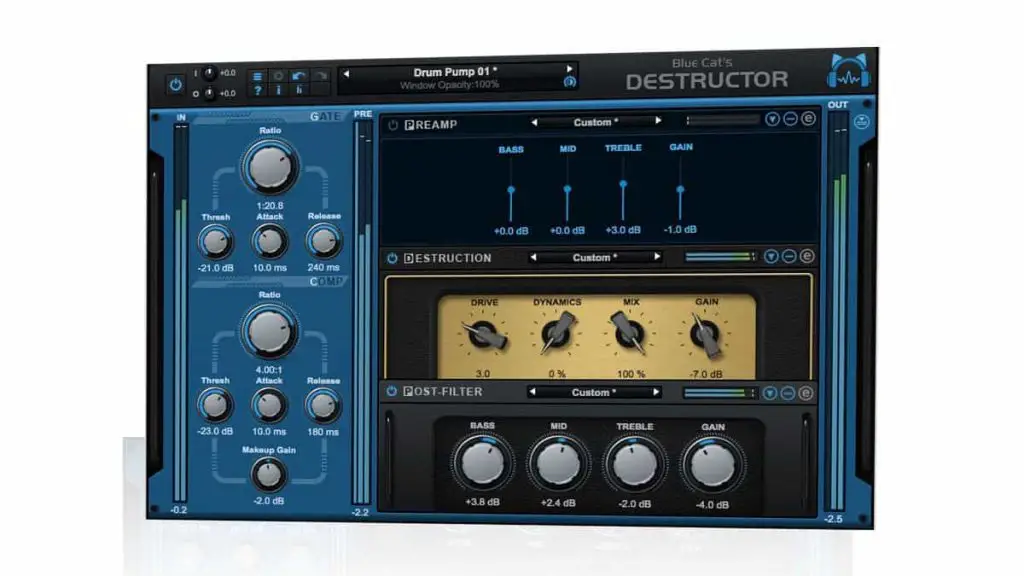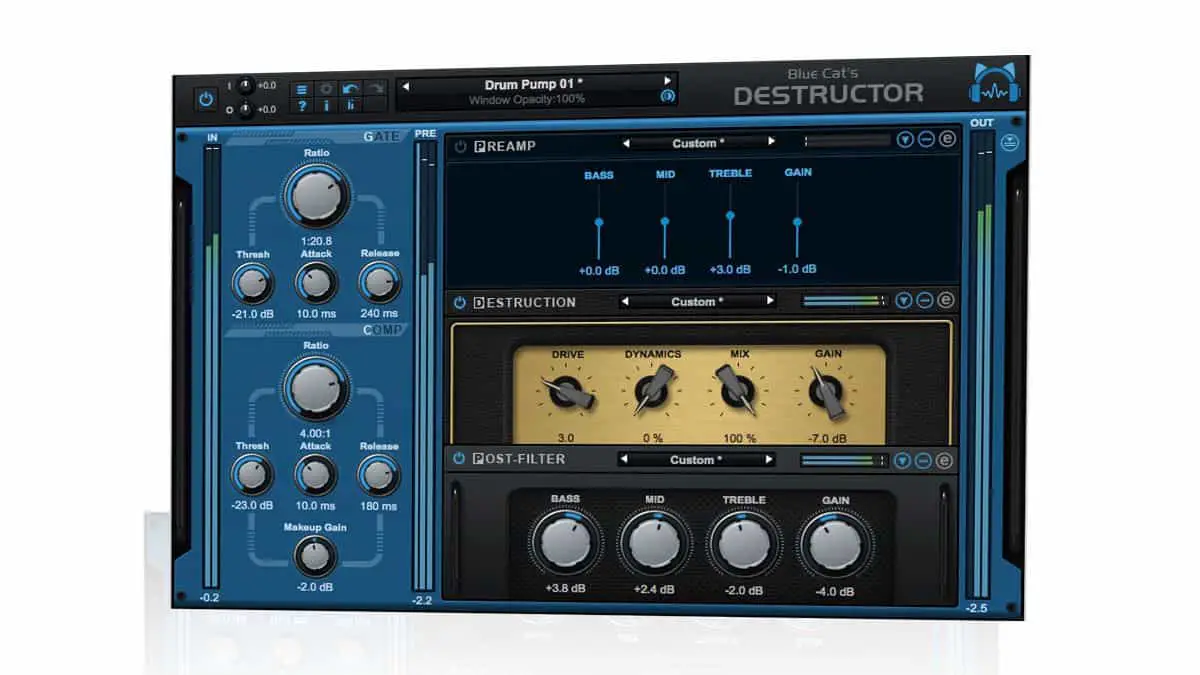 The Destructor by Blue Cat is rated among the best guitar amp VST that lets users dial in some sick crunchy and heavy guitar tones. 
For starters, the amp and cab emulations are top tier quality and tweakage would be easy for beginners.
The Destructor offers a nifty "tone map" that has a wide range of possibilities for sculpting bespoke rock and metal guitar tones.
You can easily mix and match the sounds of legendary tube amps of yore. For instance, Tone Map offers simulations of bright twangy clean amps, crunchy guitar distortion, high gain distortion and more.
Paired with a good guitar preamp, Destructor can inflict some serious sonic damage and unleash the most jaw dropping and brutal guitar sounds never heard before.
SEE ALSO: 5 Best Acoustic Guitar Preamp Plugins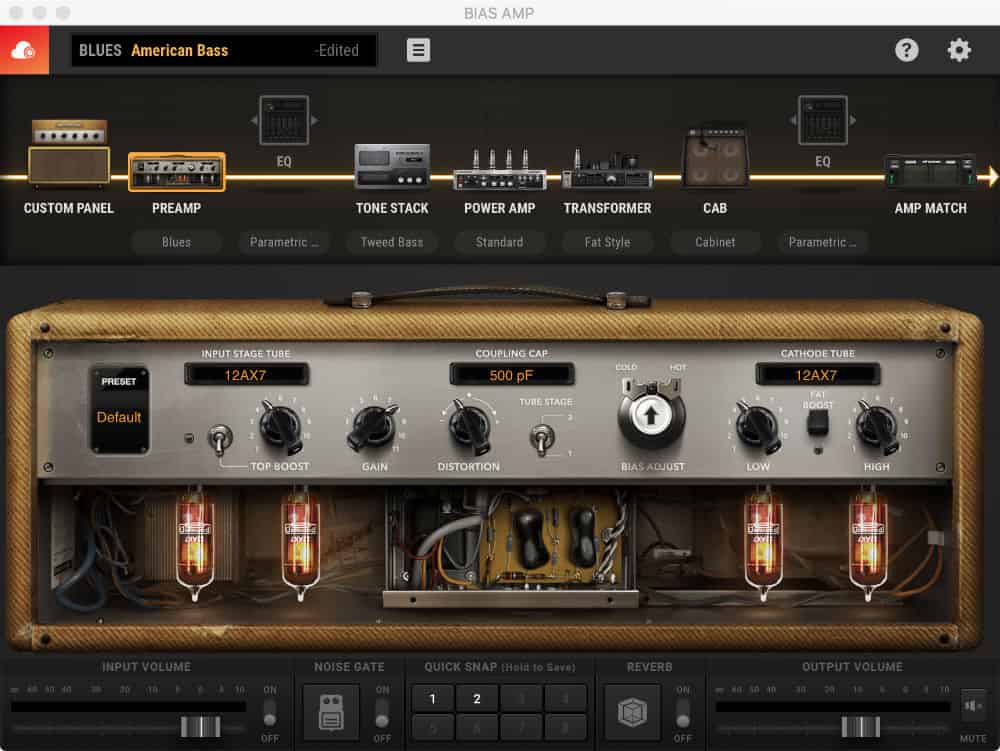 Recreating authentic tone and feel of real tube amplifiers becomes a reality thanks to the BIAS AMP 2.
For starters, Bias Amp 2 is a virtual amp designer at par (or even better) with Logic Pro X's famed guitar amp designer.  
With the BIAS AMP 2 pro at the helm, you can mix and match components to create a solid custom amp for your mix's needs.
What's more, there's a nice Amp Match feature for emulating the tone of real hardware, and guitar tracks. 
Users can also access ToneCloud® to use thousands of custom free amps from legendary bands, guitarists, and recording studios, or even upload your custom tones to the cloud.
SEE ALSO: 5 Best Free Guitar VST Plugins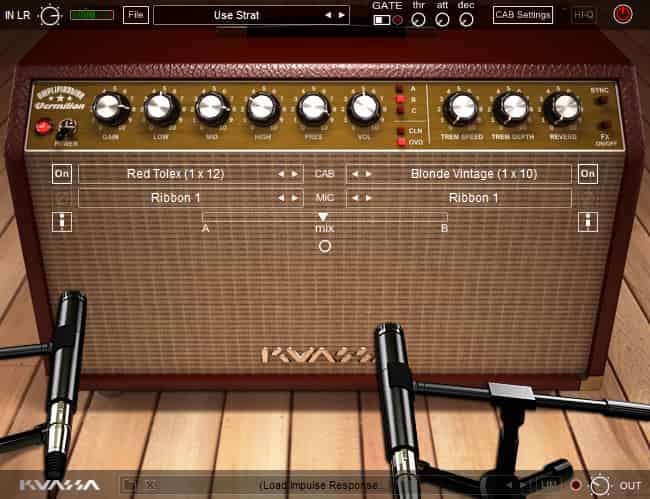 Looking for a modern amp with high-gain guitar sound suitable for various subgenres of metal? Look no further than the Amplifikation Creme which is one of the best guitar amp VST plugins out there.
Renowned for its filthy rich distortion, and super heavy sound, this one's guaranteed to be a favorite among metalheads and djent guitarists. 
Available in VST/VST3/AU/AAX formats, Amplifikation Creme is compatible with many Digital Audio Workstations such as Reaper, Logic Pro X, Ableton Live, Reason, to name a few.
SEE ALSO: 5 Free Acoustic Guitar Plugins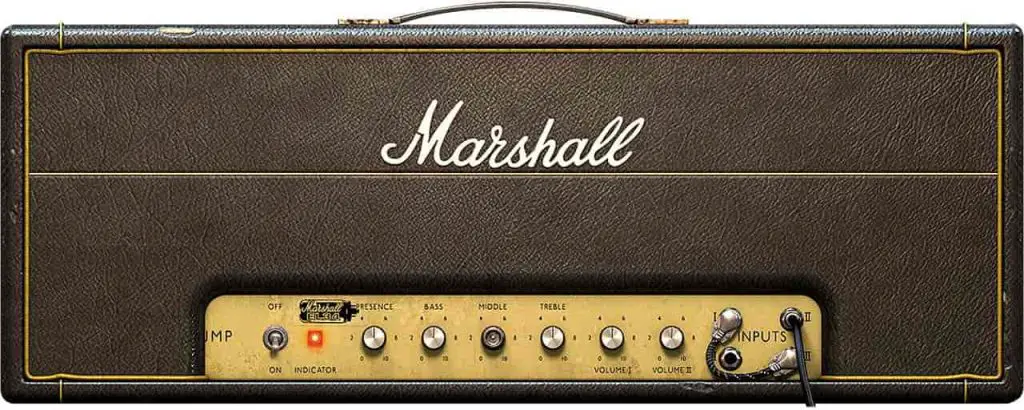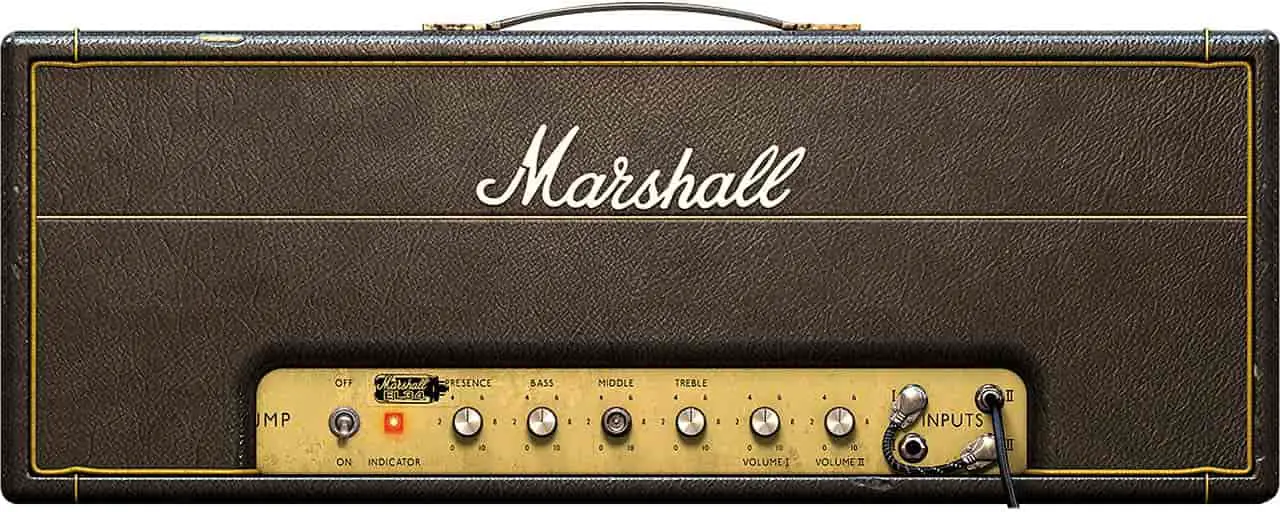 The inimitable Marshall Plexi Super Lead 1959 is one of the most preserved amps in the history of Rock 'n' roll.
Softube has modelled its Plexi after carefully examining each component of the Marshall Plexi Super Lead 1959 to recreate the most detailed, accurate and textured guitar VST plugin as possible. 
For starters, it's ultra sensitive to your guitar playing style, and has got the feel and vibe of the original.
The Cabinet responses were recorded at Kore Studio in London and the mic selections were done by AC/DC's very own engineer Tony Platt of Highway to Hell and Back in Black fame.
Not surprisingly, the Marshall Plexi Super Lead 1959 lets you easily recreate the legendary tones of Guitar Heroes such as Angus Young, Jimi Hendrix, Jimmy Page, John Frusciante, Pete Townshend, Eric Clapton and Slash!
SEE ALSO: 5 Free Preamp Plugins