Want to learn how to use Guitar plugins in your DAW the correct way? You are at the right place.
We will give you the complete lowdown on using different types of Guitar VST plugins plus you will also learn how to plug in guitar to computer via audio interface and dial in a bespoke guitar tone for your mix's needs.
What is a Guitar Plugin?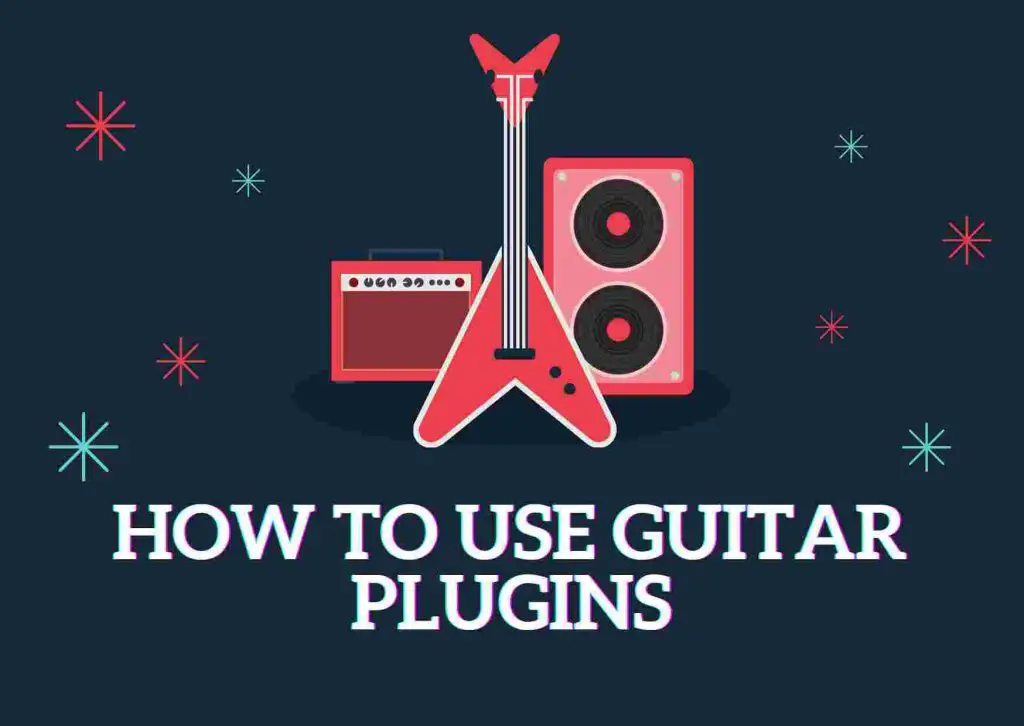 Guitar VST/AU Plugins simulate a tube guitar amp in software format allowing guitarists to choose between various amp models and dial in a solid guitar tone right inside their DAW.
Guitar Plugins can recreate legendary amp sounds and offer so much more tone sculpting potential that is otherwise impossible with physical amps.
You can blend in several guitar amps inside a plugin or run them in parallel to achieve some truly custom electric guitar tones with varying degrees of gain, distortion and effects such as delay, reverb, tremolo, phaser, vibrato, pitch-shifter and more.
What's more, you can use Guitar Amp simulator VST plugins such as Softube's Amp Room to import free third-party guitar impulse responses and further embellish your guitar tone for various sub-genres of rock and metal.
There are many types of Guitar plugins that run the gamut from Guitar Preamp VST, Amp Sims, Bass Guitar VST, Acoustic Guitar VST, and Guitar Amp VST plugins.
To get started using plugins through your guitar, you will need an audio interface that will serve as the intermediary between your guitar and DAW (Digital Audio Workstation) on your computer.
How to use Guitar Plugins in your DAW?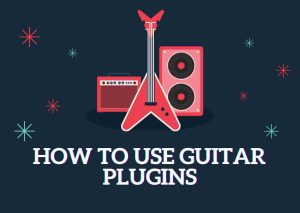 1) Open your DAW (FL Studio, Logic Pro X, Ableton Live, Studio One, etc.) and create a new project.
2) Plug your audio interface into your computer and connect your guitar to the input in slot of the Audio Interface.
3) Fire up the guitar plugin that you want to use and select your audio interface as the input and your DAW as the output in plugin settings.
4) Arm your channel track and hit 'R' to record and start playing a riff or strumming a chord progression or whatever you want!
5) Many guitar plugins have parameter control knobs such as Gain, EQ, Compressor, Lo, Mid, High, Presence, Delay, Reverb, Noise Gate, etc. Be sure to engage them to sculpt a bespoke guitar tone.
6) Or you may simply select built-in presets that are modeled on vintage guitar amps and tones of your favorite rock and metal guitarists.
A traditional guitar recording setup includes the following components in its signal chain.
Guitar
Guitar effects
Guitar amp – including preamp
Speaker Cabinet
Microphone
Luckily all these components are covered by guitar amp plugins so you won't have to fret over lugging around physical guitar gear.
How to use Guitar Plugins
How do Guitar Plugins work?
Once you have downloaded and installed a guitar plugin, your need to fire up your DAW and apply the plugin to an audio track/channel track.
Alternatively, you can use standalone version of the guitar plugin. These type of guitar plugins (for example Neural DSP plugins) come in handy for live shows since they don't need to be compatible with DAW's.
A Guitar VST/AU plugin essentially converts the dry or analog guitar signal from the audio interface, applies gain staging, speaker simulation, compression, effects, and EQ to simulate the sound of an authentic guitar rig.
With the help of an audio interface in between, a guitar amp or preamp VST is linked to the computer which is running your DAW.
Guitar Plugins are available in VST, AU, VST2/3, and AAX formats for a melange of operating systems.
Many guitar plugins sport an intuitive graphical user interface with nice layout where you can tweak effects parameters, change cabinets, change mic placements and sculpt a truly custom guitar tone.
SEE ALSO: 5 Free Acoustic Guitar Plugins
How to add Guitar VST/AU Plugins to your DAW?
A guitar VST can either be run as a standalone plugin or as an integrated software inside your DAW. You can load your favourite guitar VST in the signal chain of your guitar channel track and unleash the sheer power of guitar amp plugins.
Guitar Amp Simulators
Symbolic of its name, a guitar amp simulator is a software or plugin that is intrinsically designed to recreate the sound of a guitar tube amplifier. You can find different types of amp sims on the market that cater to a diverse genres of rock and metal.
The best part about Guitar amp simulators is that they can be used to practice guitar without disturbing others and can combine and save sounds various tube amps stacked with each other.
Which is why, Guitar amp sims are nowadays very popular with audio engineers, guitarists, musicians, and amateur producers.
SEE ALSO: 5 Free Distortion Plugins
How to use guitar plugins in your DAW?
If you don't want to purchase a premium VST, fret not there are lots of free Guitar VST as well as free amp plugins that will keep you in good stead. 
Once you have downloaded and installed your favorite guitar plugin, you will need to connect an audio interface which will convert the analog signal from your guitar to digital facilitating recording guitar tracks in a DAW. 
Simply, use one input slot in your Audio interface for using Guitar plugins and you are all set. Down below we delve into using guitar plugins in two popular DAWs for Windows and Mac users.
We have shared 2 methods below through which you can use guitar plugins with reckless abandon in 2 different DAW's.
Note: Most DAW's more or less follow a similar procedure for adding guitar plugins.
SEE ALSO: 5 Best Acoustic Guitar Preamp Plugins
1) How to use guitar plugins in Ableton?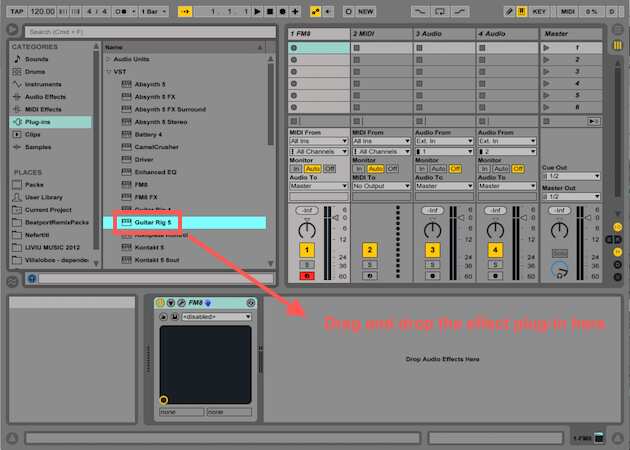 If you are a Windows user using Ableton Live 11 or above, loading Guitar VST plugins can be pretty easy.
Simply hover your mouse over the Plugins section in the browser sidebar at the far left side of the screen. 
Next, select the audio/guitar/instrument track that you want to apply the guitar VST to and then double click to load it to the device chain of that track. 
Alternatively, you may simply drag the guitar VST onto the device chain from the sidebar. Simple as that.
2) How to use Guitar Plugins in Logic Pro X?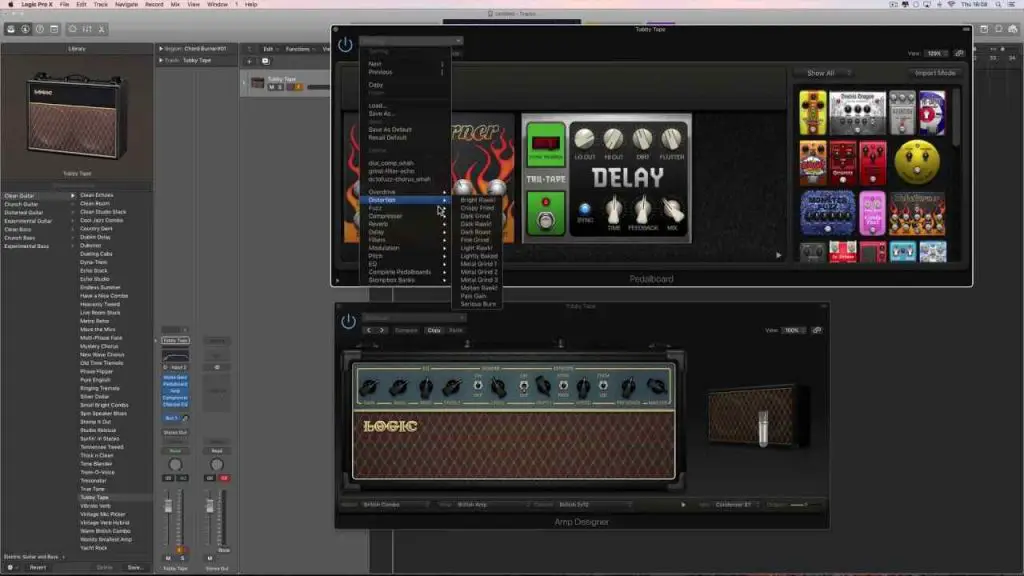 In Logic Pro X, the recommended DAW for Mac users, AU guitar plugins can be directly loaded in an audio effects slot of your lead or rhythm guitar channel tracks.
Simply, head over to the channel strip on the track where you want to apply the plugin to. The channel strip is usually on the left side of the screen.
Next, click an empty audio effects slot, and select the guitar plugin at the bottom under Audio Units. You can replicate the same process in Mac's free DAW, GarageBand, that is perfect for beginner producers. 
However, in GarageBand, you will need to click on the Smart controls pane to find the plugins menu while creating a new audio track.
How to use Guitar Plugins: Conclusion
No matter what DAW you use, guitar plugins are an effective way to create custom guitar tones without wasting much time. You can simply select presets or tweak the parameters in the plugin to get started.
You can follow the same process for recording acoustic guitar parts using Acoustic guitar plugins, bass VSTs, preamp plugins, you get the gist.