While acoustic guitars have their own natural timbre and sound, they tend to lose some of the punch when we start recording an acoustic guitar part. Using an acoustic guitar preamp VST can help prevent that problem while the analog to digital signal conversion takes place during the recording.
A decent acoustic guitar preamp plugin can boost your guitar's signal and shape its tonal balance even before compressor or EQ plugins kick in. We have done a rundown of some of the best acoustic guitar preamp VST that will fit any mix, whether you play rock or metal and make your acoustic guitar track(s) shine in the mix.
So, are you ready to find some great acoustic guitar preamp plugins that recreate the magic of vintage and digital preamps inside your DAW? Without further ado, let's get started.
Note: Check out these Guitar Preamp VST Plugins and use them on your electric guitar channel tracks.
5+ Best Acoustic Guitar Preamp VST 2023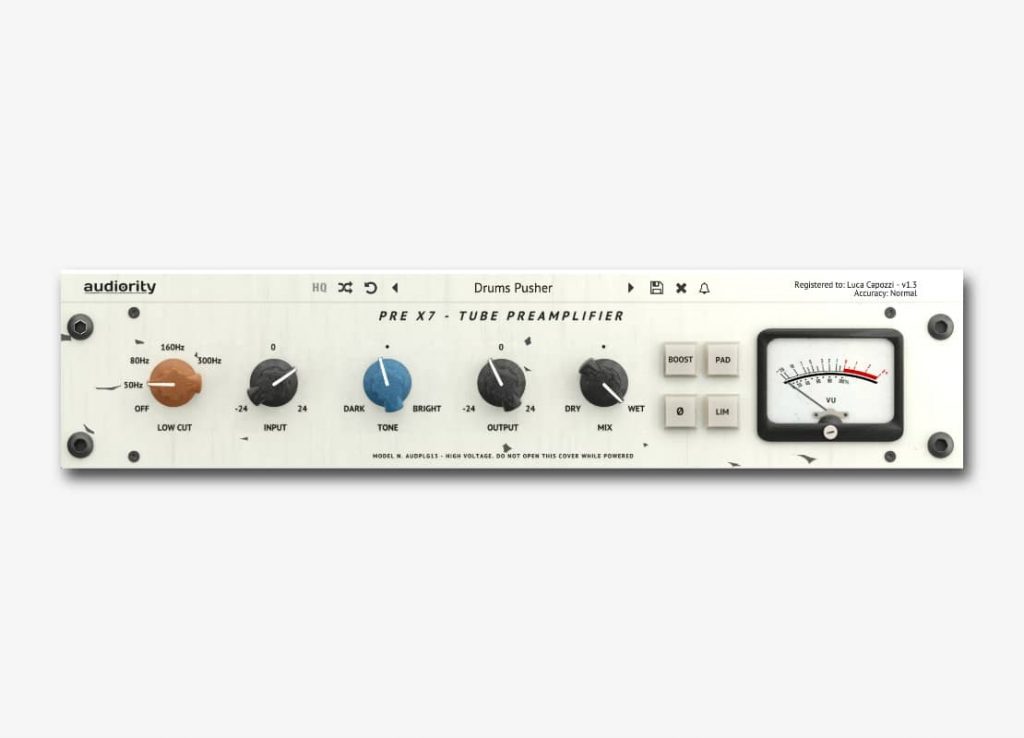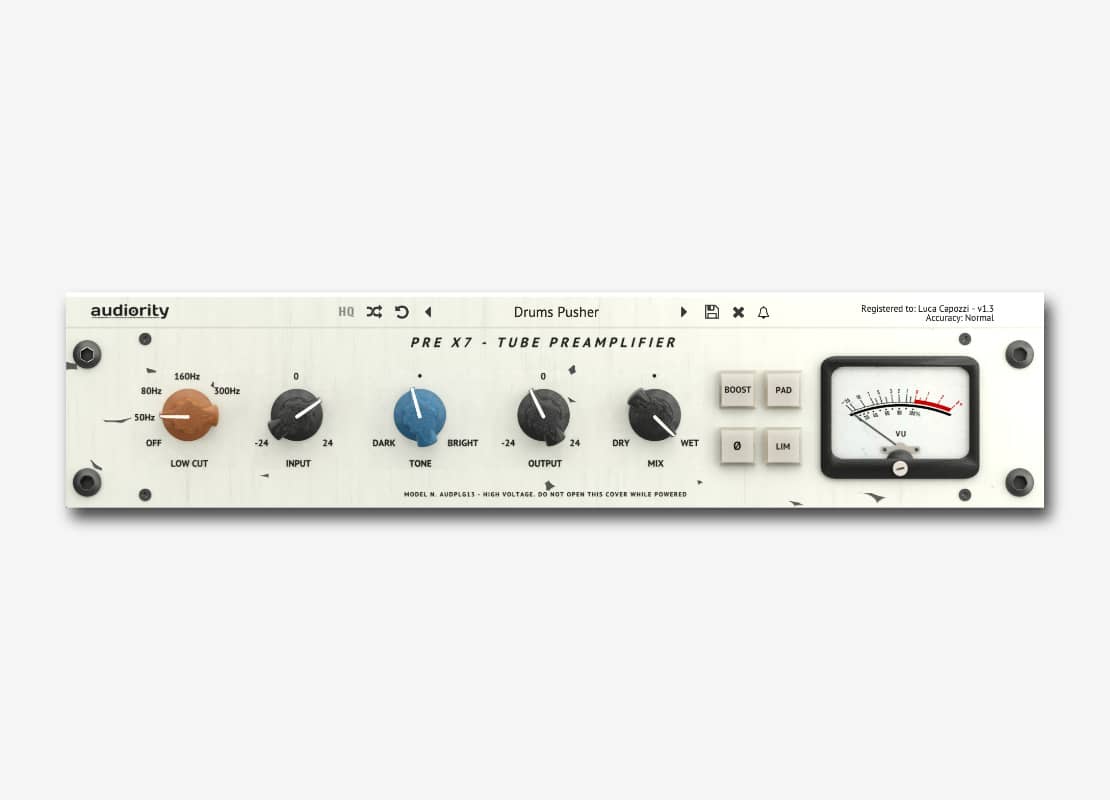 If you are looking for a vintage tube amp for Acoustic guitar, Audiority Pre X7 does a pretty good job at emulating a vintage tube amplifier that can make your acoustic guitar sound massive with a couple of tweaks. 
At the core of Pre X7 is a high-pass filter and a tone control knob that can balance and sculpt your guitar tone and make it brighter or darker depending upon the ambience you are going after in your song. 
The Pre X7 can also apply a gentle tube distortion and make your acoustic guitar tracks sparkle like a diamond in the mix, sonically speaking.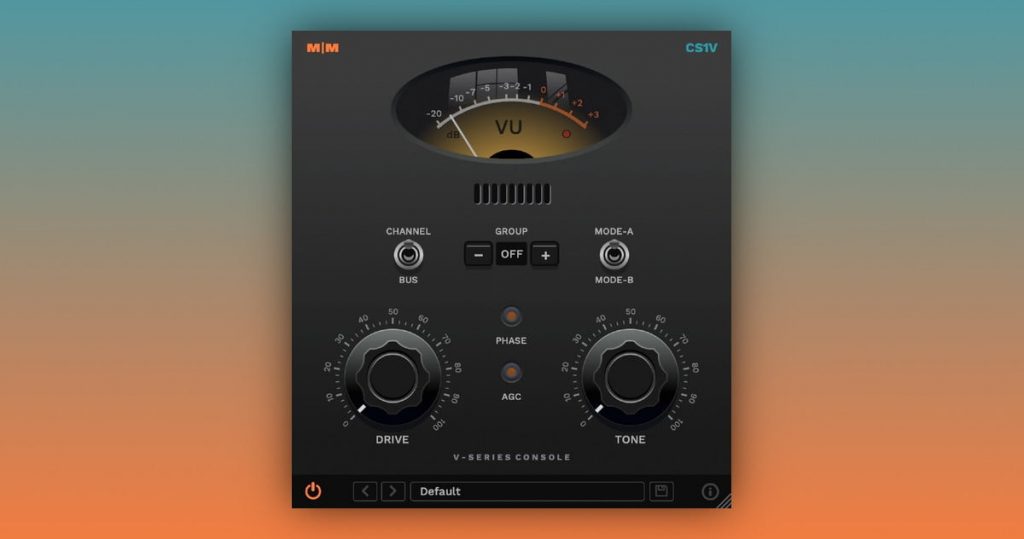 Mellowmuse's CS1V Console Channel is modeled on two analogue consoles that can add just the right amount of warmth to your acoustic guitar tracks.
It comes with 2 preamp modes: A with a darker sound, and B with flatter frequency response.
While tone helps tweak preamp character, drive can increase the level of saturation in your recording. You can also switch between mono and stereo processing. 
Sporting a neat Graphical User Interface, Mellowmuse CS1V Console Channel is one of the best acoustic guitar preamp vst plugins that can add never-before heard dynamics and coloration of analog consoles to your acoustic guitar tracks through harmonic guitar distortion.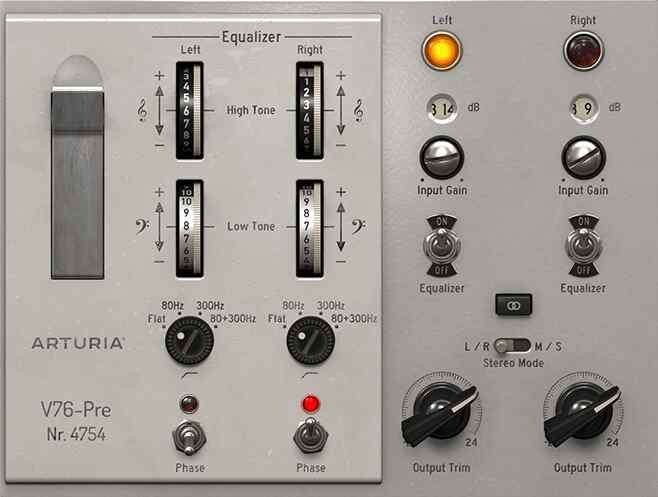 The legendary Abbey Road engineers and audio technicians swear by the Telefunken V76 preamp that was a staple of the Beatles' White Album sound. 
Now budding guitarists and producers can recreate the same magic at their home thanks to Arturia's Pre V76 which emulates its famous hardware counterpart.  
The digital iteration of the hardware preamp, that is, Pre V76 features a modded V612 2-band Equalizer that emulates a rare vintage Telefunken V612 amp. 
The plugin also boasts a Multi-Mode High-Pass Filter that can attenuate low bass frequencies at 80Hz, and roll off the low end at around 300 Hz.
You can use both these settings in conjunction with each other to create dramatic sound effects in your mix.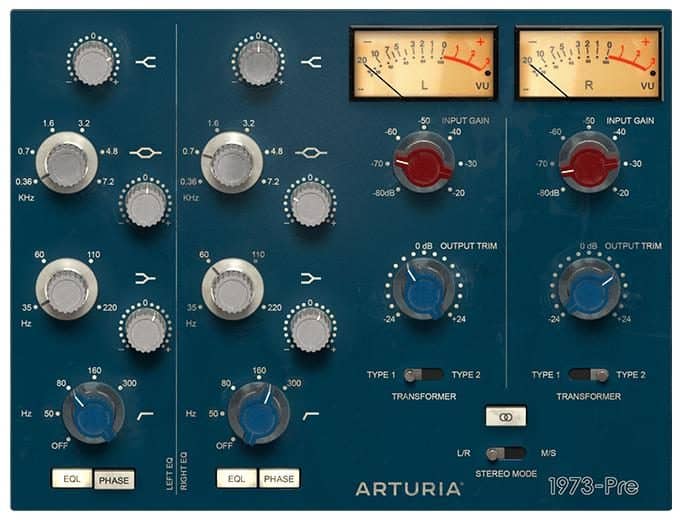 Modeled on the legendary Neves 1073 console, Arturia's Pre 1973 offers a highly authentic digital recreation of the legendary hardware preamp. 
It comes with an EQ section with a high shelf knob and is flanked by midside controls for a more accurate acoustic guitar soundscaping potential.
Besides the output, the Pre 1973 amp simulator also digitally emulates behavior of each piece of circuitry found on the analog console.
The Arturia 1973-Pre is highly precise in its digital recreation of a legendary vintage preamp. What's more, it also comprises an EQ section with a beautiful high-shelf knob and midside capabilities.
SEE ALSO: 5 Best Free Guitar VST Plugins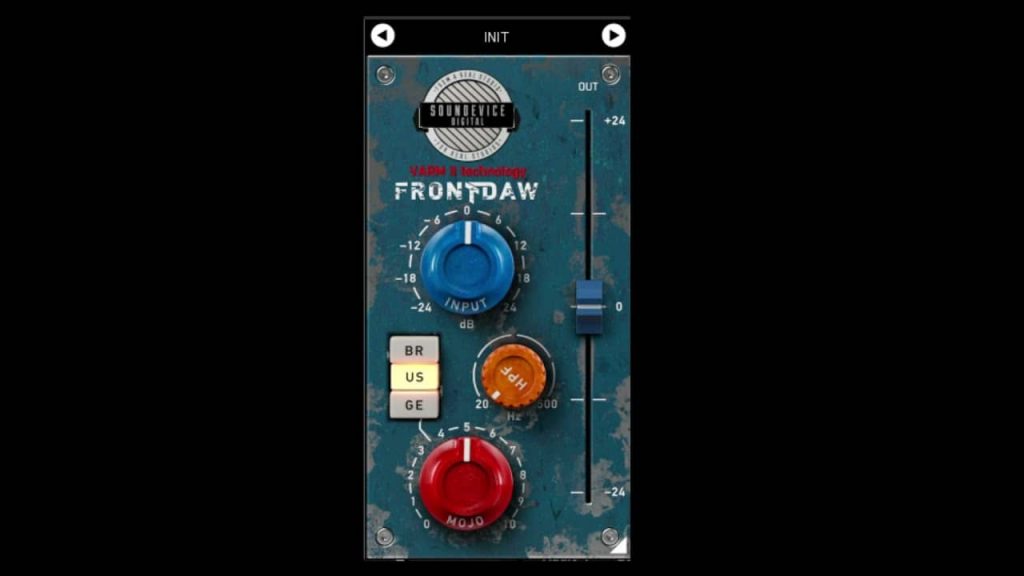 Rounding up our list of the best acoustic guitar preamp VST plugins is United Plugins' Front DAW, which comprises 3 different types of consoles.
For starters, Front DAW can be used to add subtle gain to your acoustic guitar recordings as well as a bit of saturation to fatten up your acoustic guitar tracks.
You can make full use of its vintage British console known for lending a great tone, American tube console for that country rock tone and a smooth German console.
All these consoles can be switched with each other for crafting a more customized acoustic tone.
United Plugins Front DAW sports a streamlined and responsive GUI making it ideal for beginners.