Finding the best rock guitar VST plugins is not easy. There is a ton of bloatware and dodgy second hand knock-offs to be sifted through. Fret not, we have done the graft and collated this list of best rock Guitar VST from the depths of the internet.
Many of these guitar plugins sound incredibly realistic and offer a wide variety of sounds straddling various subgenres of rock and metal from today's music scene perspective.
Some of these best rock guitar VST plugins also boast a melange of heavy, crunch, and distorted amp simulations that should cover all your tastes. So, without further ado let's get started fellas.
5+ Best Rock Guitar VST Plugins 2023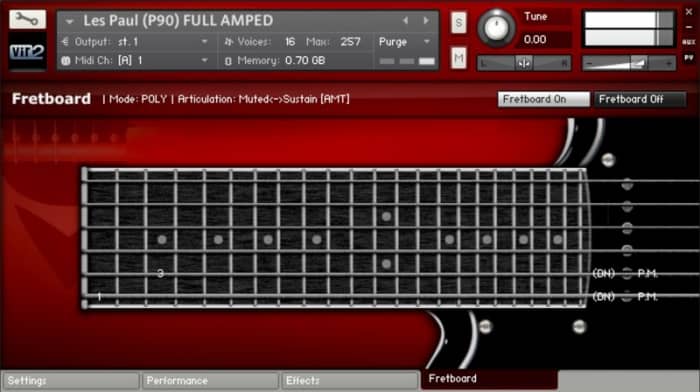 Electri6ity by Big Fish Audio comes with 8 different virtual guitar emulations and a ton of articulations suitable for all genres from rock and metal to acoustic.
Electri6ity features Picked/strummed and Downstroke/upstroke patterns with intricately defined velocity layers for realistic emulations.
If you are a beginner learning the ropes of recording guitar or guitar production in general, Electri6ity is a plugin that will surely lend a definitive charm to your mix.
SEE ALSO: 5 Best Free Guitar VST Plugins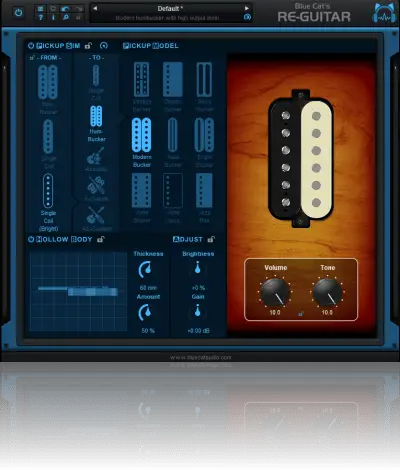 Are you a fan of bright, jangly guitar riffs and solos of the madchester and classic rock music scene?
Blue Cat's Re Guitar is a nifty plugin that emulates the legendary fender stratocaster sound and features a treasure trove of eclectic chord variations and strumming patterns.
Re Guitar is one of the best rock guitar VST plugins that can emulate the realistic bright, twangy tone of Stratocasters with ease and grace. To top it all off, it comes at an affordable price point. 
SEE ALSO: 5 Best Guitar Preamp Plugins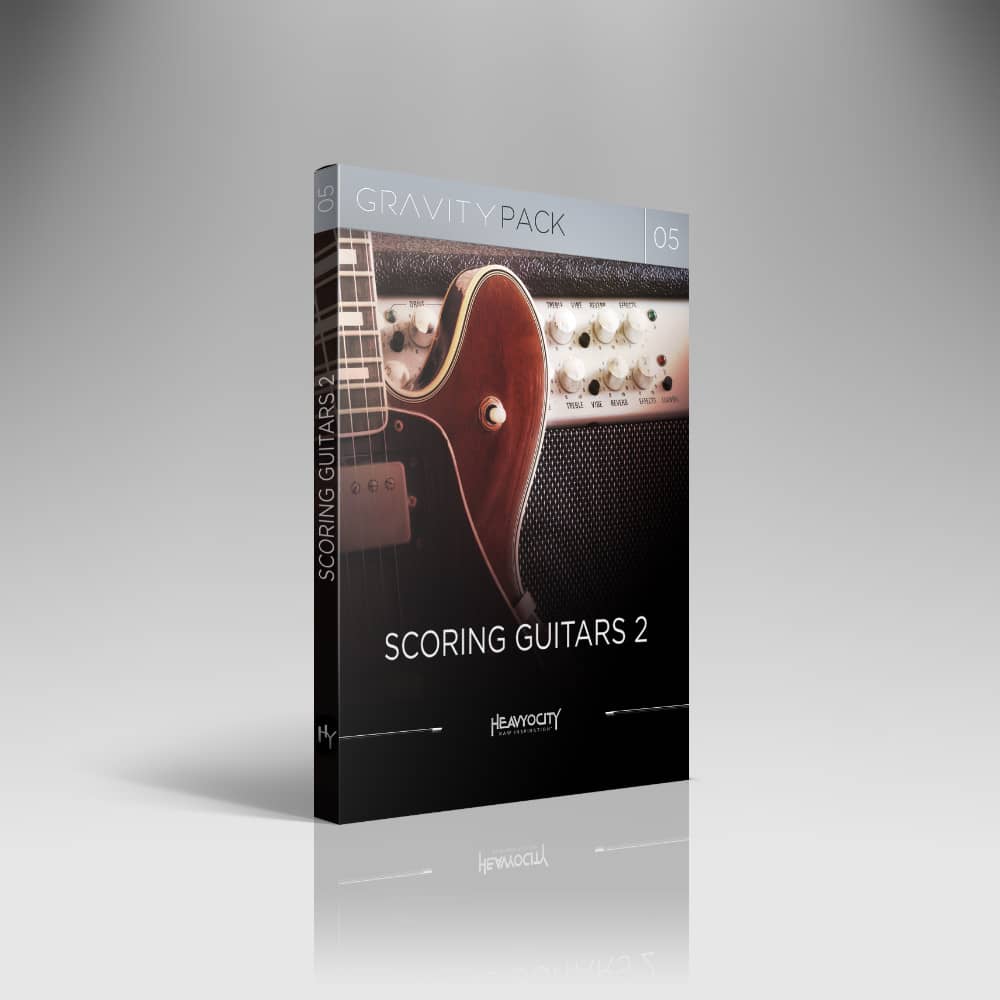 Heavyocity's Scoring Guitars 2 is a Kontakt instrument that is a behemoth by all means. For starters, it can dial in anthemic heavy guitar sounds popularized in film scores of Hanz Zimmer.
Especially if you are into cinematic music production and want to record heavy riffs with a dense tone, look no further than Scoring Guitars 2, the ultimate rock guitar VST for cinematic rock tunes.
SEE ALSO: 5 Free Distortion Plugins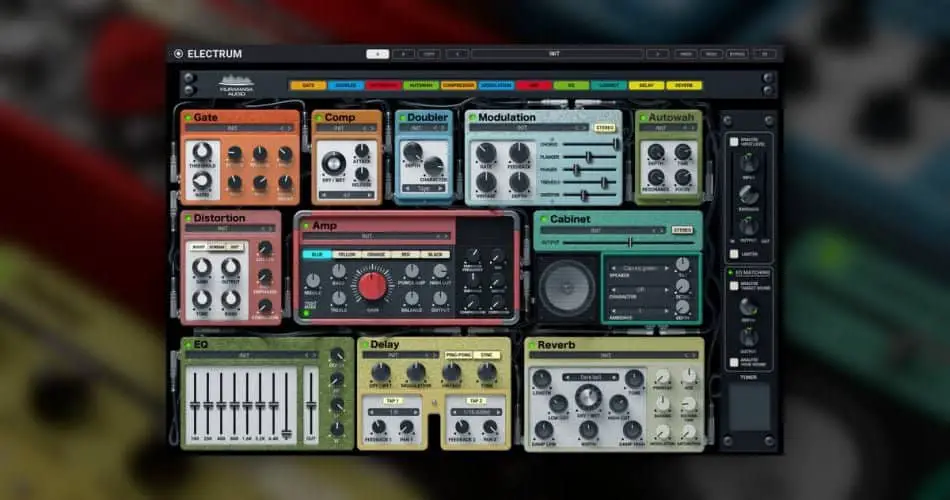 Electrum is a nifty VST that sports 5 solid guitar amps and 300+ cabinets that will be enough to straddle across tons of rock music genres and sub-genres such as Jazz rock, blues, progressive rock, acoustic rock, classic rock, glam rock and more.
What's more, Electrum can realistically match and dial in the tone and playing technique of any guitar track or amp with some tweaks.
Electrum also features a plethora of pedal configurations such as delay, EQ, Reverb, and modulation effects such as Chorus, flanger, Phaser, and tremolo.
SEE ALSO: 5 Free Acoustic Guitar Plugins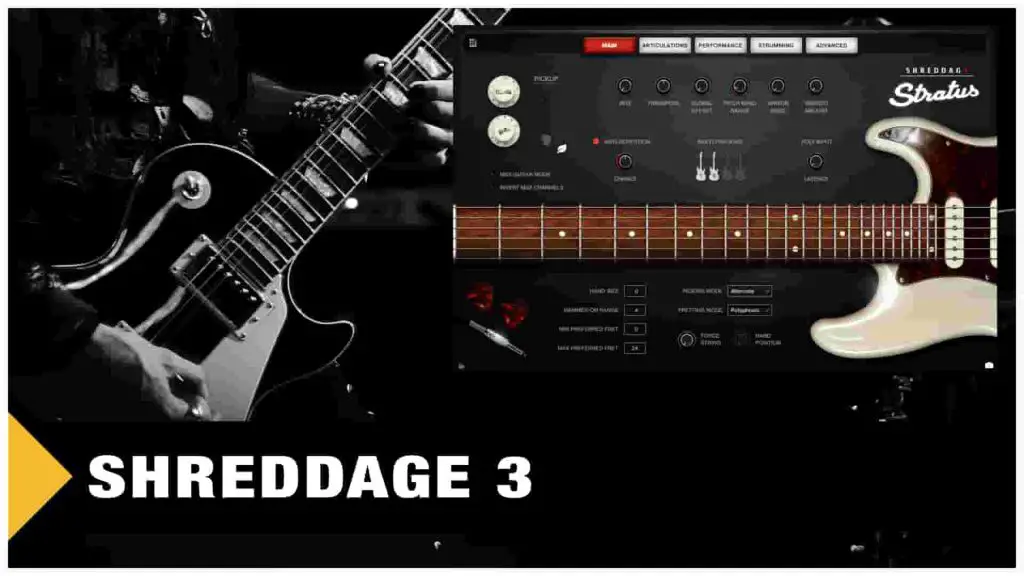 Rounding off our list of the best rock guitar VST plugins is Shreddage 3.
While the name alludes to a plugin that caters to heavier genres of metal, Shreddage 3 is often the choice for recording guitars for a number of rock genres such as garage rock, post punk, punk, post hardcore, alternative rock, grunge and more. 
If your budget is tight, then you can try and get this plugin for free or at any price you want to set. How? Just input any figure from $0 to (set preferred amount) and voila! You have Shreddage 3 at your disposal!
As the name symbolises, Shreddage 3 absolutely shreds. It can emulate realistic distortion laden guitar tones of some great hard rock bands of the 1979s, 80s and 90s with ease and grace.
SEE ALSO: 5 Free Preamp Plugins