Finding good free distortion plugins for guitar is no easy endeavor. There are only a handful of decent free distortion VST available on the internet and scrounging for them is time intensive.
Fret not for we have done a roundup of the best free distortion plugins that will make your guitar tone sound powerful and more aggressive than ever before. So, without further ado, let's get started.
5+ Free Distortion Plugins 2023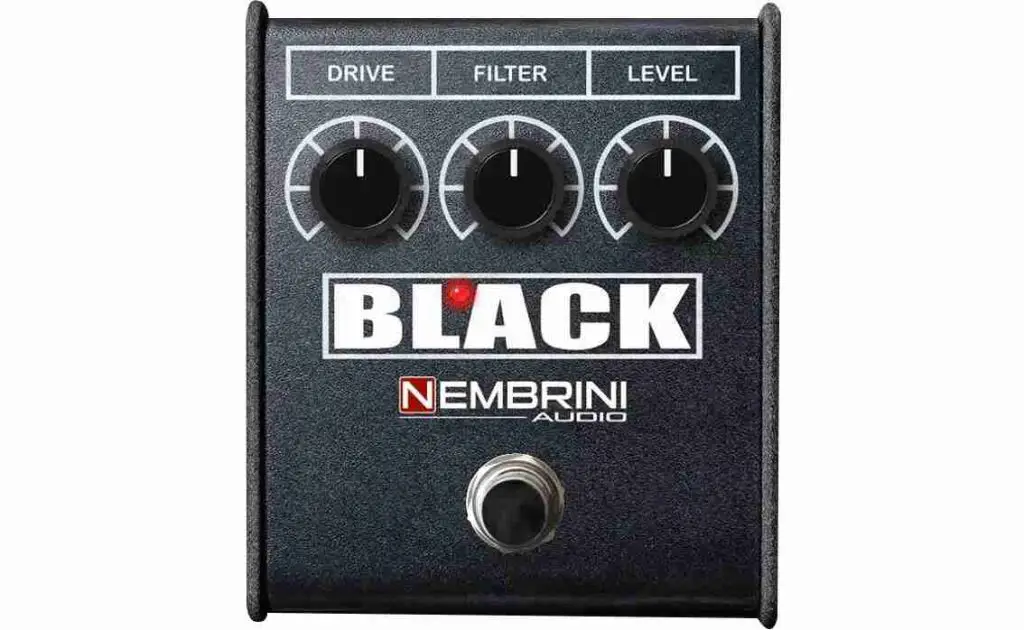 Modeled on the RAT2 distortion pedal, Black Distortion is a through-and-through dirty distortion plugin for metalheads looking to crank things up and a decibel louder.
For starters, this versatile VST comes with a pristine filter control that can make or break your aggressive guitar tone.
You can turn the filter knob to the left and let the natural brightness of your electric guitar track or synth track take centre stage to cut through the mix. 
Inversely, you can turn the knob to the right and roll off unpleasant and sibilant frequencies. 
Black Distortion is pretty versatile as it can also be used to sculpt a gain-ish rhythm guitar tone or meaty lead guitar tone for solos with solo boost option. You can also use it along with your preamp VST.
SEE ALSO: How to use Guitar Plugins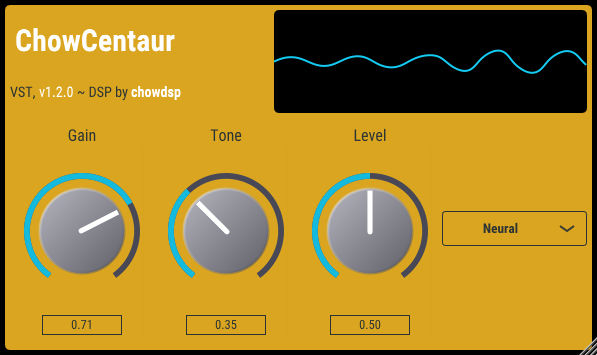 Sporting a spic and span and intuitive graphical user interface, ChowCentaur is a nifty distortion VST that emulates the revered Klon Centaur guitar pedal.
The secret sauce lies in the intricate details with which this plugin was created. 
ChowCentaur was created by emulating a ton of circuit modelling methods such as recurrent neural networks, nodal analysis, and digital filters to sound as much close to the original as possible.
That may be a good thing since the ChowCentaur works typically well with single coil Fender telecaster electric guitars and is very easy-to-use.
All in all, ChowCentaur is one of the best free distortion plugins that can be used by both beginner and pro guitarists/producers looking to ramp things up on the heaviness front.
SEE ALSO: 5 Best Acoustic Guitar VST Plugins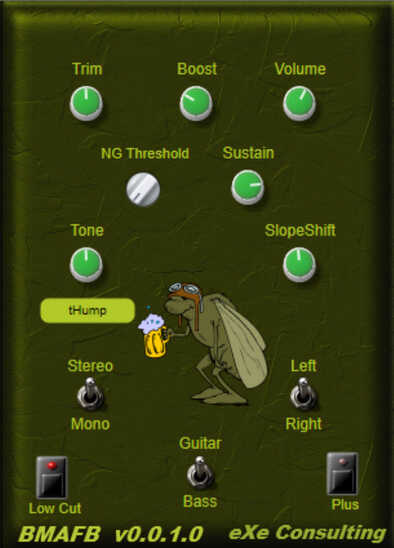 Looking for a free fuzz pedal emulator VST? Look no further than BMAFB, a solid distortion and fuzz pedal VST that boasts 3 stages of clipping and amplification along with the input amplification stage.
High gain and rich distortion fiends will be in awe of this phenomenal distortion VST that can rev up bland guitar tracks instantly.
You can create a solid metal guitar tone and run BMAFB through the signal chain to play artificial harmonics, feedback and high pitched squeaks.
Or, pair BMAFB with a low gain amp simulator VST to unravel and hear a sonic boost like never before. 
All together, BMAFB is a must-have for recording and live guitar playing sessions.
SEE ALSO: 5 Free Preamp Plugins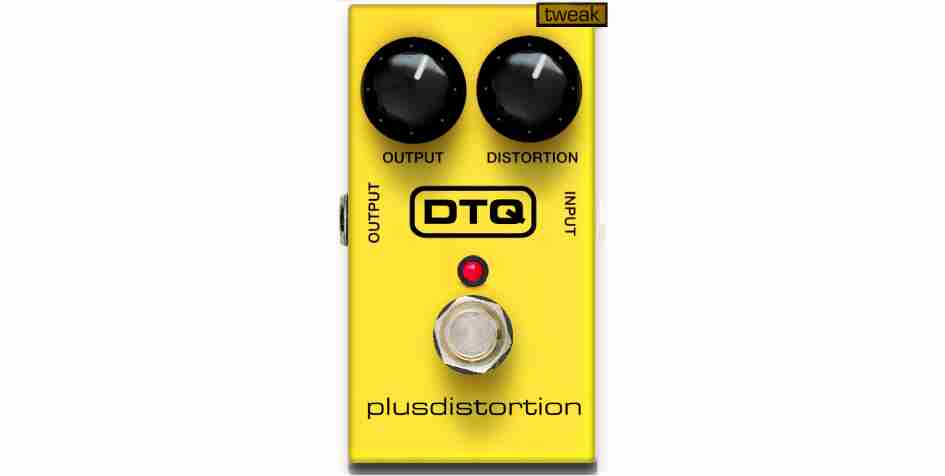 An emulation of MXR Distortion+, PlusDistortion is a nifty free VST that comprises two original Distortion+ controls in the main menu.
While output takes care of the total volume output level, Distortion can be tweaked to dial things up a notch.
You can further embellish your raw guitar tone by checking diode clipping which controls the hardness of the distortion brought into effect by the emulated diodes.
At its core, PlusDistortion is a CPU-friendly plugin that offers an option to turn on/off oversampling and add some real TB303-distortion to your guitar channel tracks.
SEE ALSO: 5 Best Acoustic Guitar Preamp Plugins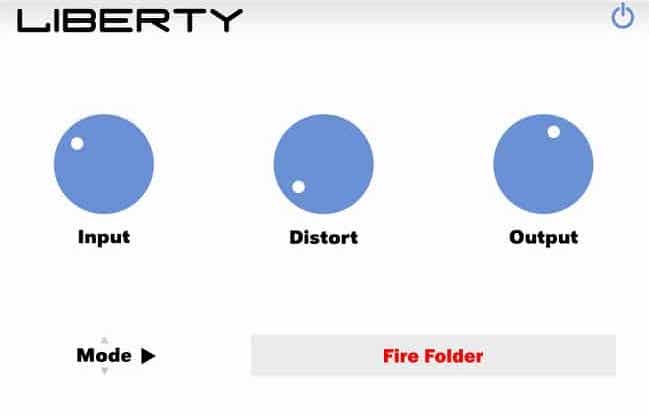 Rounding up our list of free distortion plugins is Liberty, a multi-mode distortion plugin that comes with a melange of distortion models that will fit into a range of sub-genres of both rock and metal.
For starters, you can choose from over 13 distinct distortion modes and vary your guitar tone all the way from soft, crunch to very aggressive.
Liberty can be used on both rhythm guitar and lead guitar tracks to bring out that raw and aggressive distorted guitar tone to the front of the mix.
SEE ALSO: 5 Free Acoustic Guitar Plugins