Finding a free guitar amp VST for guitar can be tedious. There are hundreds of knock-offs available on the internet. Which is why, we did the grind and found 5 of the finest guitar amp VST plugins that are free of cost.
In fact, some of these free Guitar amp VST plugins are so good that they can put premium plugins to shame.
They can do it all, from dialing in brutal distorted guitar tones to bluesy twang full of rich mids and raw crunch.
So, are you ready to find the best free amp VST plugins? Without further ado, let's get started.
5+ Free Guitar Amp VST Plugins 2022 

Blue Cat plugins are intrinsically known for being guitar centric. And, Free Amp does full justice to that notion.
A free guitar amp simulation VST, Free Amp comprises 3 amp models modeled on Blue Cat's Destructor amp simulation as well as vintage guitar amplifiers.
The 3 amp models are namely: "classic clean", "classic drive" and "modern drive". 
You can expect to traverse guitar amp tones that run the gamut from 60's vintage clean vintage sounds, 70's proto metal electric guitar distortion to modern metal's signature high gain guitar tones.
What's more, Free Amp comprises loads of free impulse responses and there is a provision for loading third-party IR files as well.
Free Amp Features:
Free Impulse Responses
No latency.
CPU Friendly
MIDI automation and MIDI learning mode
Smooth GUI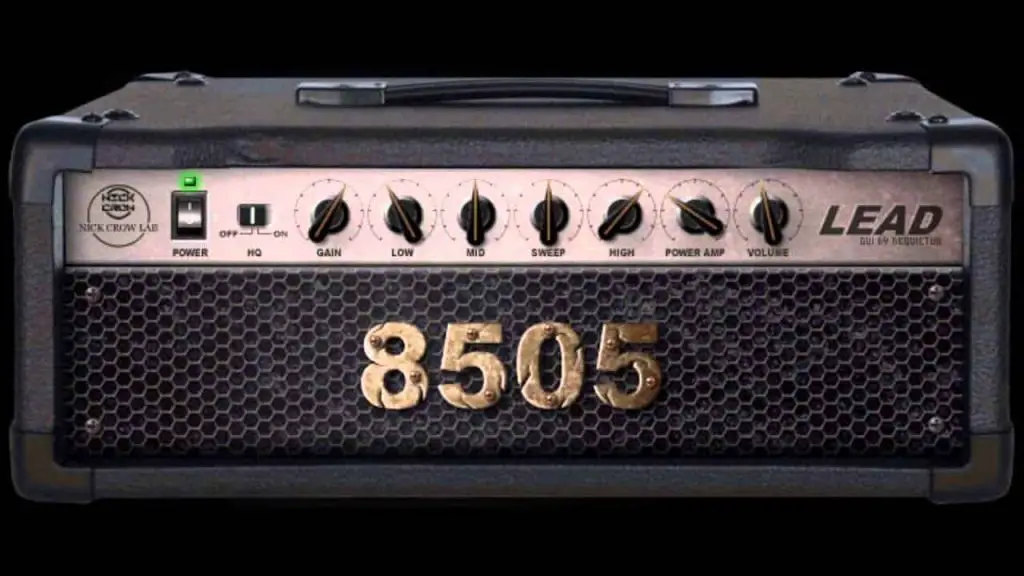 A tube guitar amp VST plugin that has aided countless number of musicians over the years in producing guitar driven rock and metal tunes, Nick Crow 8505 Lead is still holding its own.
Especially, if you are a metal guitarist looking forward to creating unbridled menace with sheer distortion, Nick Crow 8505 Lead will have you grinning from ear to ear in joy.
For starters, you can tweak its Gain knob to adjust preamp, and engage Low, Mid, High and Sweep controls to sculpt a massive guitar tone.
You can take things up a notch with Power Amp that sets the amount of gain applied to your track. There is also a button to turn Oversampling On/Off and adjust the overall volume output level.
All in all, Nick Crow 8505 Lead is one of the best free guitar amp VST plugins for both beginner and professional guitarists chasing a compact guitar tone.

Looking for a no-nonsense power-packed free guitar VST that can churn out realistic guitar sounds by the minute? Look no further than Kuassa's Amplifikation Lite.
Sporting a neat and clean graphical user interface, Amplifikation Lite features a solid DSP engine modeled on one of the amps in the premium guitar plugin Amplifikation One.
You get plenty of tone sculpting options with 3 channels: Clean, Rhythm and Lead.
You can dive in further by fiddling with 9 tone control parameters such as Gain, Middle, Treble, Bass, Input, Channel Selector, Volume, Presence, and Cabinet On/Off switch.
What's more, Amplifikation Lite also boasts an inbuilt Impulse Response Loader for importing external IR files to further enhance your guitar tone.
SEE ALSO: 5 Free Acoustic Guitar Plugins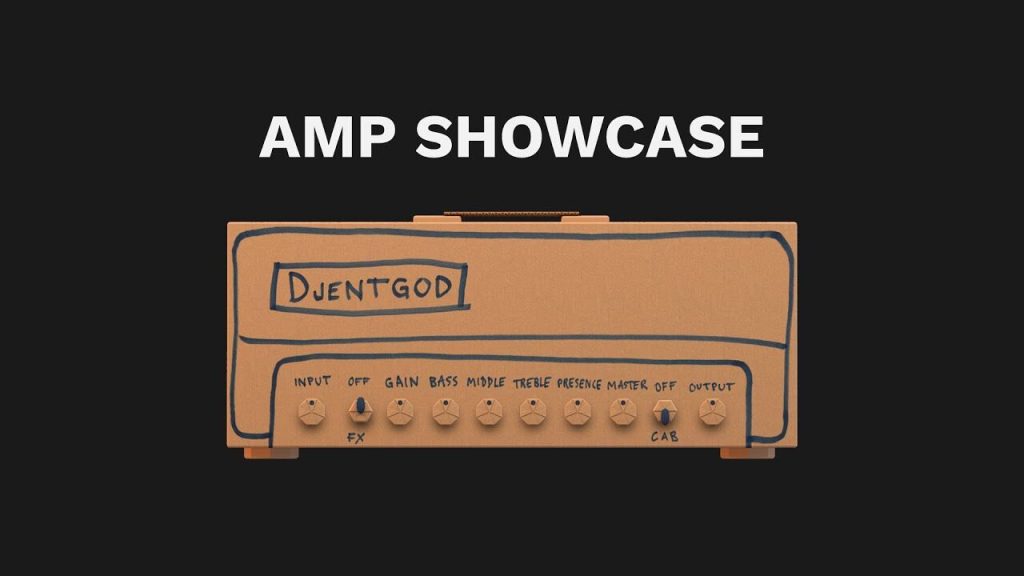 YouTuber Stevie T has his very own metal amp VST that is free of cost. Known as Amped Stevie T, this custom amp simulation VST is primarily known for its solid Djent Tone.
To that effect, it comes with free amp models titled Djent God and a rich cabinet section with 4 options: ML Mega OS, ML Mars PR-M75, ML Mega Djent and ML Bgnr Uber.
Not to mention, a treasure trove of pedal effects such as Drive, Reverb, Noise Gate and Delay really make the Amped Stevie T worth a try for metalheads.
You can also use its 4 free guitar Impulse responses that suit guitarists in many sub-genres of metal apart from Djent or load up your own third-party IR files with aplomb.
SEE ALSO: 5 Best Acoustic Guitar Preamp VST Plugins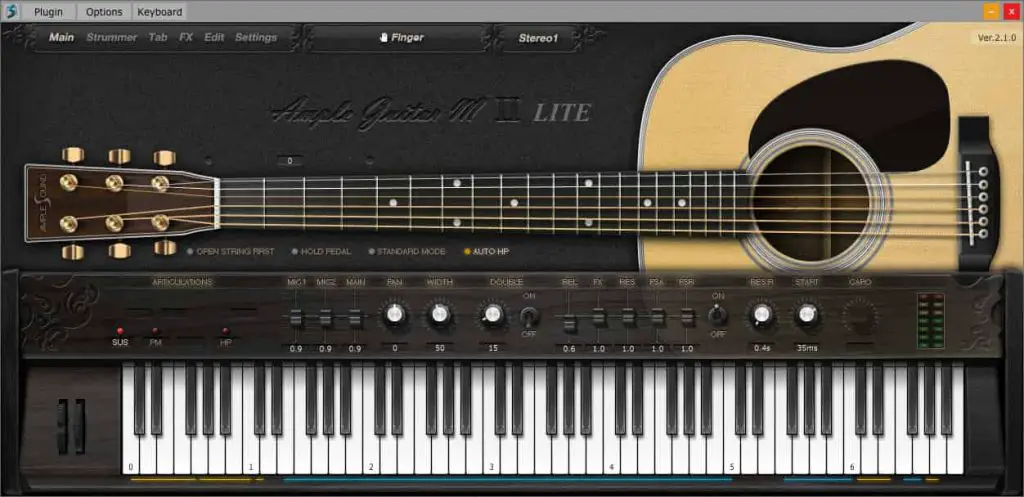 Rounding up our list of free guitar amp VST is Ample Guitar M Lite II, an acoustic guitar plugin that is basically a sampled acoustic guitar with granular tone control options.
For starters, Ample Guitar M Lite II features a nifty Capo Logic feature where you can transpose guitar tracks and intuitively play according to guitar rules without using a physical Capo or modifying MIDI notes and all that hassle.
The fingering simulations presented by Ample Guitar M Lite II render a realistic guitar tone. With over 866 acoustic guitar samples, you will never run out of creative ideas across a multitude of genres. 
Not to mention, the 5 articulations namely Hammer On, Pull offs, Sustain, Palm mutes make this free acoustic guitar plugin a keeper.
SEE ALSO: 5 Free Preamp Plugins