Looking for some good VCA compressor plugins? Your long wait is over because we have done a lowdown on some of the best VCA compressor VST plugins for you to choose from.
A VCA or voltage-controlled amplifier compressor is a special analog compressor that deploys VCA controls to add compression. 
Some of the best VCA compressor plugins on our list split the input signal via an integrated circuit into an output path and detector path to control the VCA compression.
So, are you ready to find some great VCA compressor VST/AU plugins? Without further ado, let's get started.
5+ Best VCA Compressor Plugins in 2023

An emulation of several modern VCA compressors with the character and design ethos of vintage 1960s German vacuum tubes, the GRIP Valve Drive compressor offers a warm and lush compressed sound.
You can expect to dial in rich sounds emulating the valve tube circuit, as well as achieve "New York"/parallel compression sound. 
If you dig in further, you will notice that the valve drive emulation sports 2 different tastes of drive – Pentode and Triode mode. 
While Triode mode embellishes your instrument track by adding subtle warmth and rich harmonics, Pentode mode adds odd harmonics and makes the sound crunchier with more bite.
What's more, you can use GRIP Valve Drive Compressor as a standalone valve drive effect and spruce up bass lines, refine drum tracks and make your vocals shine through and through.
Features of GRIP Valve Drive compressor :
2x Oversampling for Aliasing-Free Sound
CPU Friendly operation
2 Types of valve drive: Pentode and Triode
SEE ALSO: How to use a compressor VST in your DAW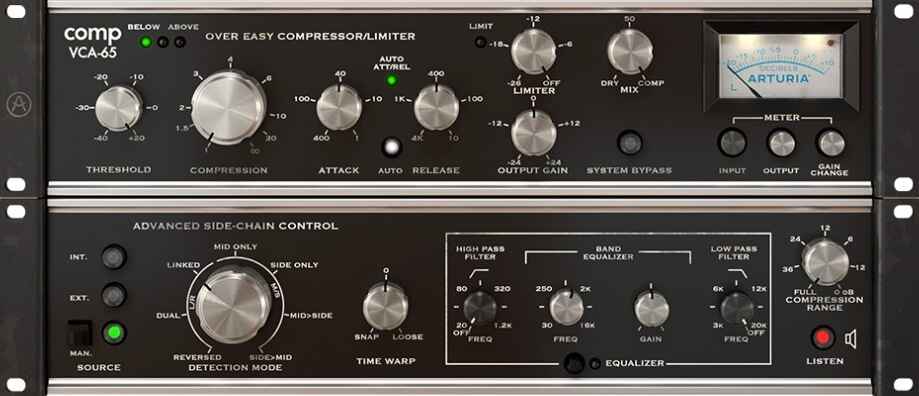 Modeled on the renowned DBX 165A VCA compressor, the VCA-165 also emulates its famous auto attack-decay detection and offers dynamic range compression. 
For starters, Comp VCA-165 boasts a nifty detection mode that comes with 7 different methods of metering the sidechain signal.
Not to mention, Time Warp control that offers snappy compression thanks to a few milliseconds of lookahead time.
You can dive deep and add a 3 band semi-parametric EQ to sculpt the sidechain signal and achieve de-esser effects by further increasing the compression.
All together, Comp VCA-165 is one of the best VCA compressor plugins that you can use reliably for adding subtle compression or making your mix sound cohesive.

Modeled on a classic mastering multiband compressor, PolyComp offers some great analog simulation on its 3 bands of VCA compression.
Each band functions as an independent VCA compressor with their own standard controls such as Attack, Gain, Threshold, Ratio, and Release as well as a quick 3-way switch to mute or bypass each band of compression.
PolyCamp is best suitable for use as a corrective compressor on instrument channel tracks, or as a unified mix bus compressor. You can also use it on your master tracks.
SEE ALSO: 5 Free Multiband Compressor Plugins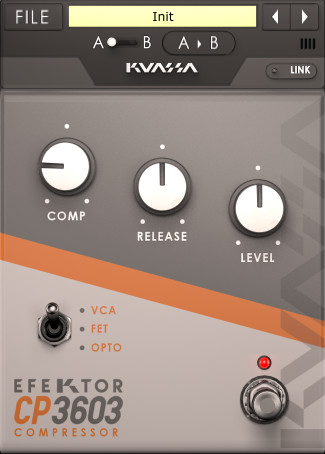 If you are looking for a solid VCA compressor for your drum, guitar, bass or mix tracks, Efektor's CP3603 is worth its weight in gold. 
The CP3603 offers 3 types of compression styles including VCA, FET and Opto. When engaged, the VCA mode can sculpt a fast, modern, and super clean sound and add some sweet compression to your instrument channel tracks.
Further, you can use the CP3603 compressor on your master tracks as well depending upon your genre or song's needs.
SEE ALSO: 5 Best SSL Compressor Plugins

SEE ALSO: 5 Best Vari Mu Compressor Plugins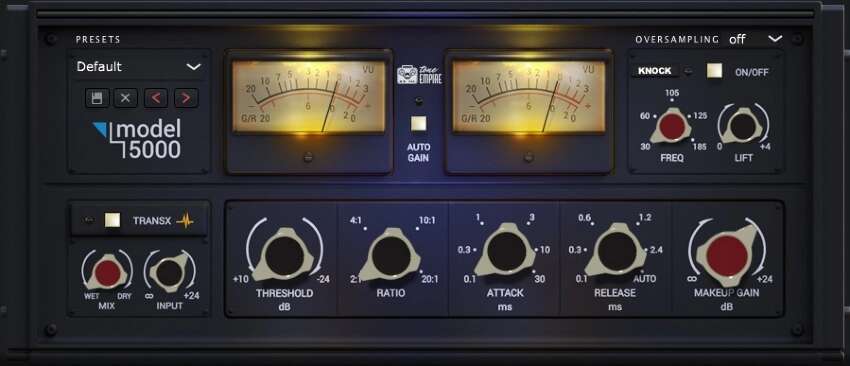 Rounding up our list of the best VCA compressor plugins is Model 5000 which is a hybrid VCA VST that emulates the popular "Thrusting" American compressor and the British "Console" compressor. 
If you are looking to add a bouncy hybrid compressor sound with a solid low end, Model 5000 should be on your radar. 
For starters, this nifty compressor draws its ratio, release and attack time ethos from the British Model and adds a "KNOCK" circuit inspired by the American compressor design.
You can get up to 8x oversampling as well as a solid frequency response and peak detection. 
Not to mention, if you turn on the "TransX" input/output transformer option, you can add warm coloration to the circuit and dial in a lush solid-state style saturation to your mix tracks.
All together, Model 5000 sounds amazing on mix bus tracks, drums, guitar and even master tracks.