Frantically looking for the best bus compressor plugins with no respite? Fret no more, we have done a lowdown on some good bus compressor VST plugins that will make compression easier for your bus tracks.
Whether you want to add compression to a drum bus, guitar bus, synth bus or vocal bus, some of the best bus compression plugins on our list will put you in good stead. So, without further ado, let's get started.
5+ Best Bus Compressor Plugins 2023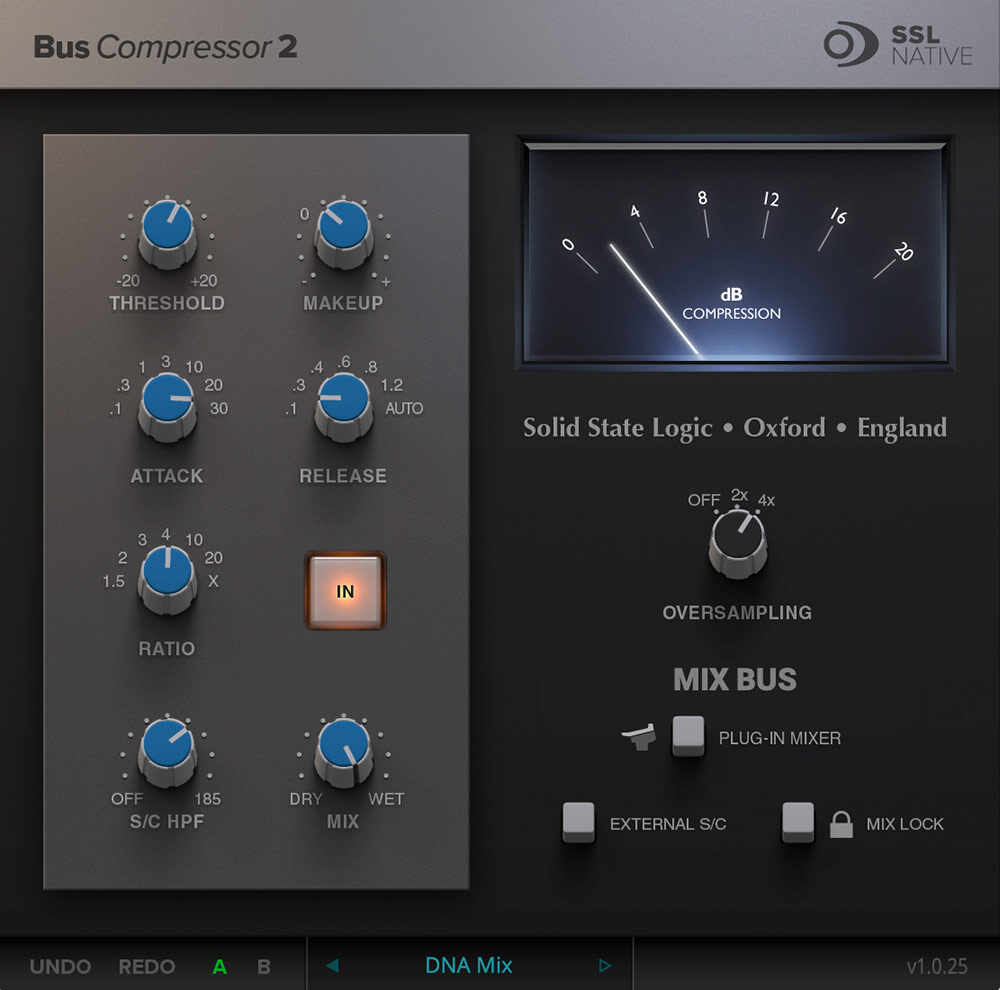 Boasting dry/wet parallel processing parameters and sidechain high-pass filters to reduce low end boominess, SSL Native Bus Compressor 2 is a splendid bus compressor that can make your mix tracks shine through and through.
Modeled on SSL's legendary Bus Compressor, this nifty VST retains the cohesiveness of the mix even at higher compression ratios and attack times.
The icing on the cake is Native Bus Compressor 2's smooth and responsive graphical user interface that offers faster workflows and offers extra features not found on the original hardware.
SEE ALSO: Learn how to use a compressor inside your DAW the correct way.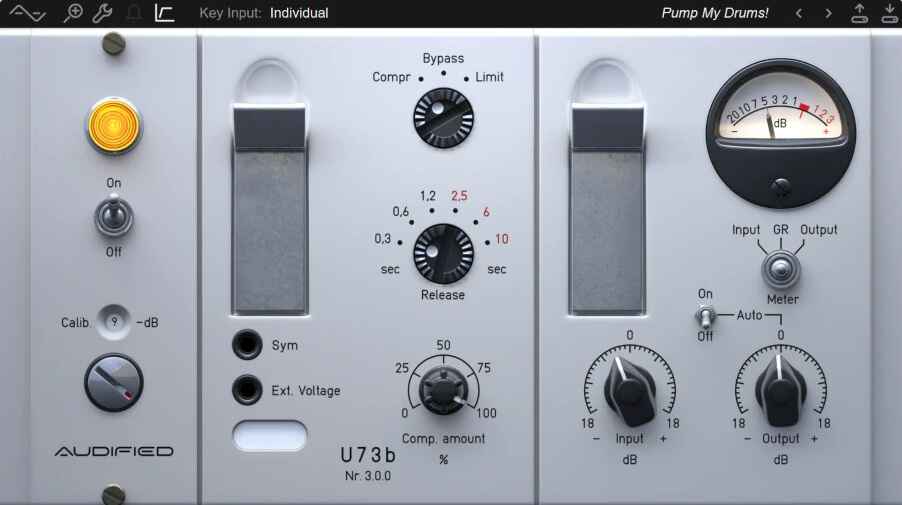 An emulation of the vintage German broadcast compressor/limiter U73b, the U73B compressor brings a whole new realm of opportunities in digital format for budding producers and professional producers alike.
For starters, the U73B compressor precisely captures the analog character of its hardware counterpart and takes it a notch above with fast and intuitive workflows and modeled tube circuitry.
The U73B compressor boasts 2 operating modes: compressor and limiter.
While Compressor mode comprises a lower threshold and a light ratio that increases with gain reduction, Limiter mode offers a higher threshold and higher ratio albeit with a smooth knee.
All in all, U73B compressor is one of the best bus compressor plugins for beginners learning the ropes of bus compression.
Features of U73B compressor:
Automatic output level control
Hi-pass filter for switching between modern and vintage sound
External sidechain
SEE ALSO: 5 Best FET Compressor Plugins

SEE ALSO: 5 Free Multiband Compressor VST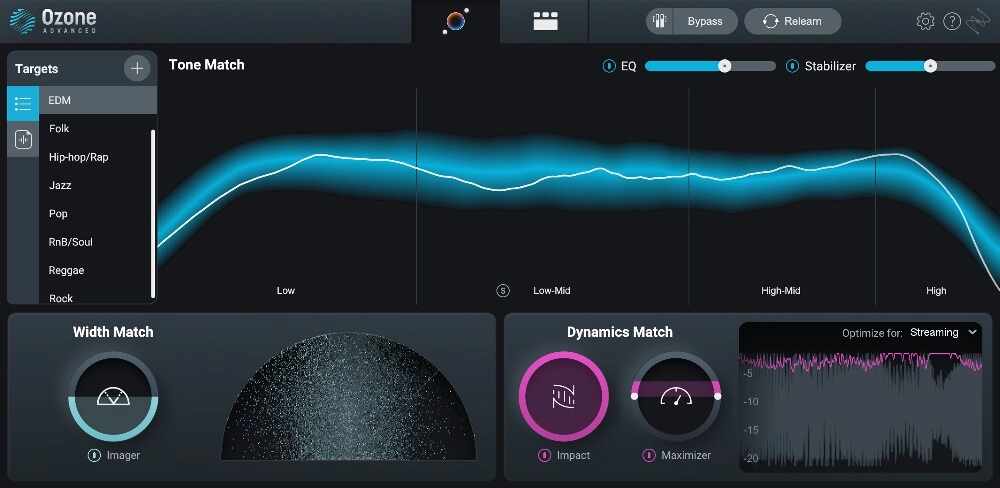 A list of compression tools would seldom suffice without mentioning iZotope Ozone, the compact mastering suite.
iZotope Ozone comes with 2 different compression modules: Dynamics and Vintage Compressor.
While the Dynamics module is a multiband and single band compressor that offers reliable compression for mix and mastering stages. However, it is the Vintage Compressor module that offers nifty bus compression that is studio-grade.
The Vintage Compressor module is super easy to use and offers a single band compressor with three characters: Smooth, Balanced and Sharp. 
You can tweak them all you want to dial in a bus compression sound to your liking. 
What's more, iZotope Ozone's metering section also offers some really intuitive insights that can come in handy for adding bus compression to your guitar or drum bus tracks. 
SEE ALSO: 5 Best Opto Compressor Plugins

SEE ALSO: 5 Best VCA Compressor Plugins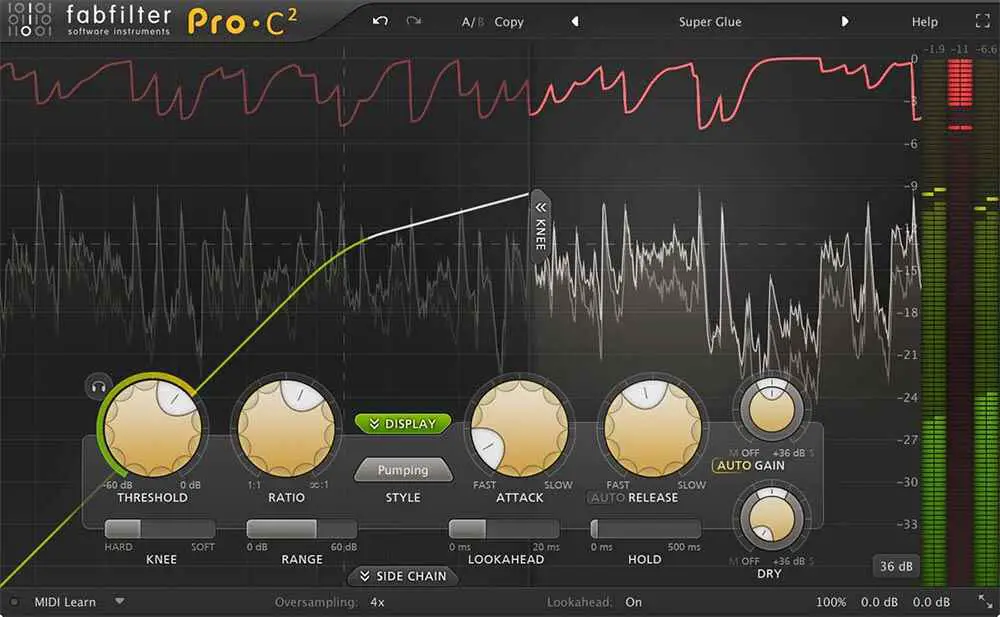 Fabfilter's compressors are all the rage and the Pro-C 2 does full justice to that notion. 
Whether you want to add mastering compression, or spruce up your lead guitar parts, or glue together various drum tracks, Pro-C 2 gets the job done with panache.
What's more, you can also use this plugin on synth bass bus tracks as well.
Sporting 8 different compression styles such as Bus, Mastering, Pumping, etc.  each with a distinct sound and character, Pro-C 2 is a compression haven.
The bus compression offered by this plugin is second to none with a custom knee, up to 4x oversampling, MIDI learning, smooth lookahead, auto-gain and auto-release, mid/side processing and external side-chain triggering.
All together, Pro-C 2 allows super fast workflows for bus compression in a beautiful Retina graphic user interface with real time displays and in-depth metering.
SEE ALSO: 5 Best Vari Mu Compressor Plugins

SEE ALSO: 5 Best SSL Compressor Plugins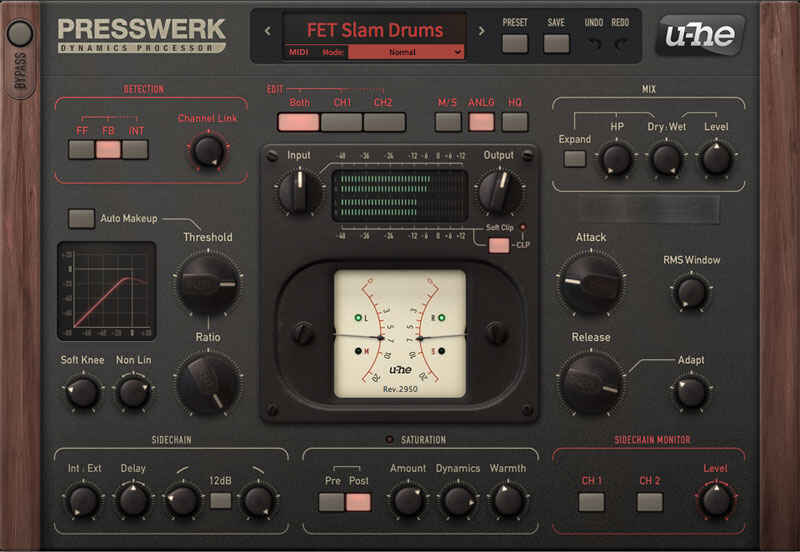 Rounding up our list of the best bus compressor plugins is Presswerk, a comprehensive compressor VST that blends in the warmth of classic hardware models with modern features to make your mixes sound really loud.
For starters, Presswerk offers Sidechain compression with ducking that can create more space in your mixes as well as add pumping effects.
Sporting a resizable graphical user interface, Presswerk offers simple modes with descriptors, nifty preset manager and is relatively easy-to-use.
You can dial in a sweet and compressed mix sound thanks to an adjustable compression curve, envelope and tweak the attack, soft knee, compression ratio, and release settings.
Alternatively, you can apply Soft clip to attenuate harsh and sibilant peaks and avoid extra distortion when the output levels get too high.