Looking for free multiband compressor plugins but to no avail? Worry not, we have done a lowdown on some great multiband compressor VST plugins that are free of cost.
These freeware multiband compressors are available in VST/AU plugin format for Mac and Windows users.
If you are not happy with your DAW's native multiband compression, this list of free multiband compressor plugins will put you in good stead.
So, are you ready to find the best free multiband compressor plugins? Without further ado, let's get started.
5+ Best Free Multiband Compressor VST Plugins 2023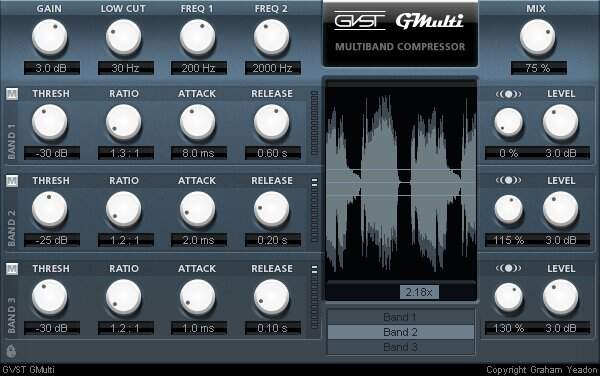 A nifty 3-band compressor, G-Multi comes with advanced visual feedback and stereo enhancement. 
For starters, G-Multi splits the input signal into 3 bands at custom frequencies set by you. You can compress each band independently and tweak their stereo width before mixing the track. 
G-Multi features standard compression control parameters such as Gain, Threshold, Release, Attack, Level, Mute, Width, Ratio, Level, High Pass Filters, Gain Reduction meter, Mix, and Waveform display.
If you are looking for a good multiband compressor for mellowing electric guitar palm mutes, using G-Multi is worth its weight in gold. It smoothens the lower frequencies and makes them sound crisp and clean without affecting the tonal balance. 
You can use G-Multi for reducing sibilance in the lower frequencies caused by your bass guitar as well as kick drum tracks as well. 
SEE ALSO: Learn how to use a compressor VST in your mix tracks.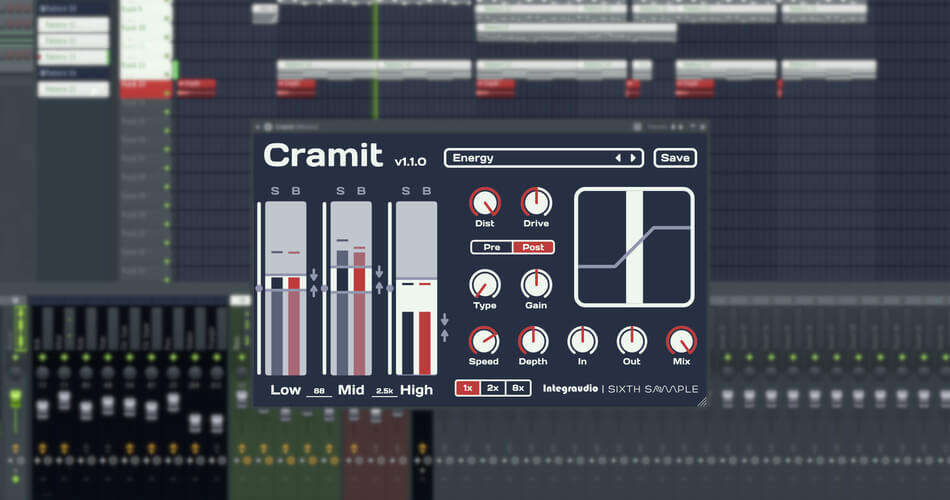 If you are seeking a multiband compression that offers some high-quality distortion, look no further than Cramit.
Sporting a sparkly clean, resizable, intuitive and easy-to-use graphical user interface, Cramit can infuse a lease of life into your instrument tracks and mix.
You can engage the vintage OTT effect and add some harmonics to unleash sublime 
For starters, Cramit boasts 10 factory presets, 7 types of distortion (with pre and post types), and offers 3-band upwards/downwards and compression and expansion.
All in all, Cramit is one of the best free multiband compressor plugins for both beginner and professional producers.
SEE ALSO: 5 Best VCA Compressor Plugins

SEE ALSO: 5 Best Vari Mu Compressor Plugins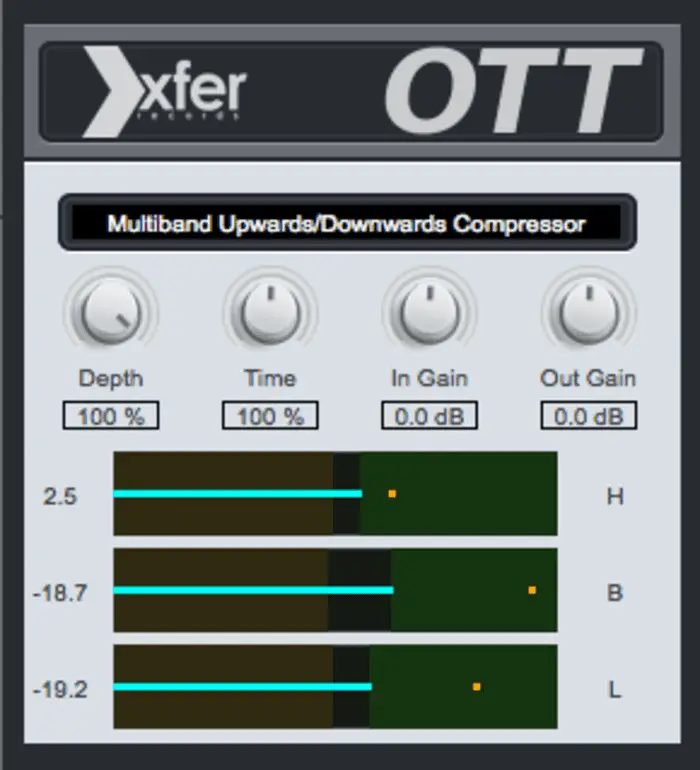 An emulation of the famous multiband upwards/downwards compressor setting used by electro and dubstep producers, OTT can be used for dialing in an aggressive compressed sound.
In fact, OTT comes in handy for rock and metal tracks as well if you are seeking clean and nuanced sound without applying any compressor pumping effects.
OTT comes with parameters such as Depth control that sets the amount of compression, and Time control that scales the attack/release times of all bands.
You can also try its visual display meter to trigger input and gain reduction across the low, mid and high bands.
SEE ALSO: 5 Best Sidechain Compressor Plugins

SEE ALSO: 5 Best Mastering Compressor Plugins

SEE ALSO: 5 Free Sidechain Compressor Plugins

A through and through multiband compressor, Rough Rider boasts 3 bands of compression and offers total control over each band especially if you are going after a hyper compressed sound with ratios going up from 1:1 to 1000:1.
You can also use it for setting short attack times ( as low as 0.1ms) for triggering distortion effects.
What's more, Rough Rider comes with MIDI learning mode for hardware control of all parameters. 
Not to mention, Multi-band mode for assigning single Rough Rider compressor on each band and Series Mode for assigning 3 Rough Riders in a sequence.
SEE ALSO: 5 Best Bus Compressor Plugins

SEE ALSO: 5 Best SSL Compressor Plugins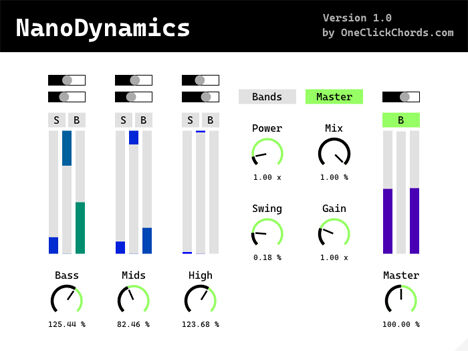 Rounding up our list of free multiband compressor plugins is Nano Dynamics, a powerful stylized compressor VST that offers a very precise and distortion-free compression, bereft of even oversampling. 
Nano Dynamics splits your audio into 3 different bands, and auto detects attack and release times. Next, it sends your audio into the maximizer algorithm to unleash the magic compression.
The resultant sound is rich in coloration, clean and a priceless choice for beginner producers who will surely like the visual aspect of the graphical user interface.
SEE ALSO: 5 Best Opto Compressor Plugins
SEE ALSO: 5 Best FET Compressor Plugins