Looking for some good Opto compressor plugins? Your long wait is over because we have done a lowdown on some of the best Opto compressor VST plugins for you to choose from.
An optical compressor or OPTO compressor is an analog compressor that uses an optical cell and light element to modify the dynamics of an incoming audio signal. Hence, with an increase in the amplitude of the audio signal, the light element will emit more light and make the optical cell cut down or attenuate the amplitude of the output signal. 
Some of the best opto compressor plugins on our list make use of the same dynamics to deliver a solid compressed sound for your mix and master tracks. So, without further ado, let's get started.
5+ Opto Compressor Plugins 2023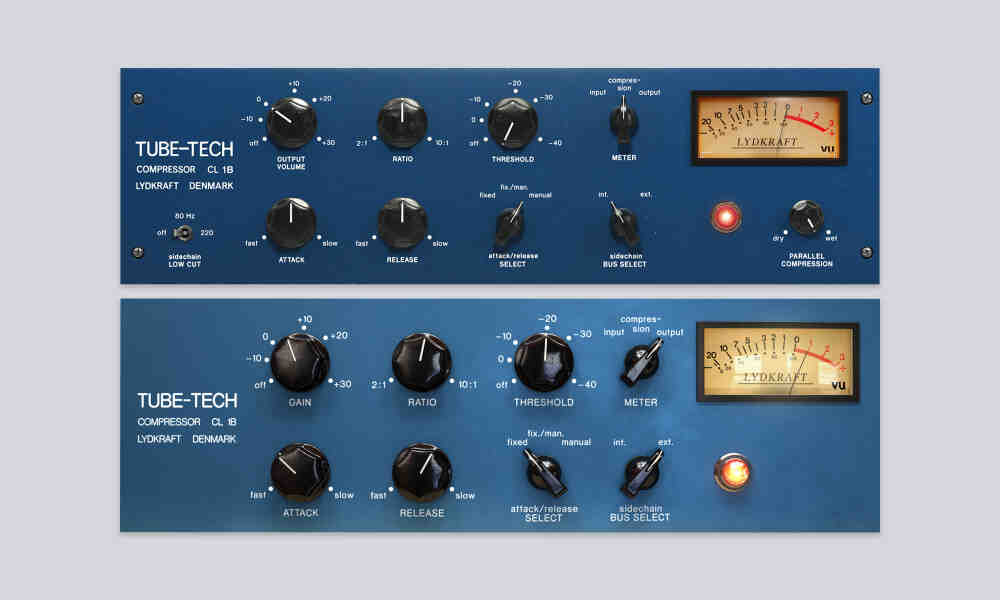 The globally renowned Tube-Tech CL 1B optical compressor gets a digital makeover with Softube's Tube Tech CL-1B VST/AU plugin.
A near-perfect emulation of its hardware counterpart in terms of identical graphic user interface and sound, CL-1B is a nifty Opto compressor that is also capable of mid-side processing. 
For starters, it features all the standard control knobs such as Ratio, Threshold, dial-in Output volume, Attack, and Release. 
You can use this compressor in your drum tracks or individual channel tracks such as Bass guitar.
What's more, Tube-Tech CL-1B also lets you dial in parallel compression, offers enhanced compression detection and lets you indulge in stereo processing on the side.
SEE ALSO: 5 Best Multiband Compressor Plugins 

SEE ALSO: 5 Best SSL Compressor Plugins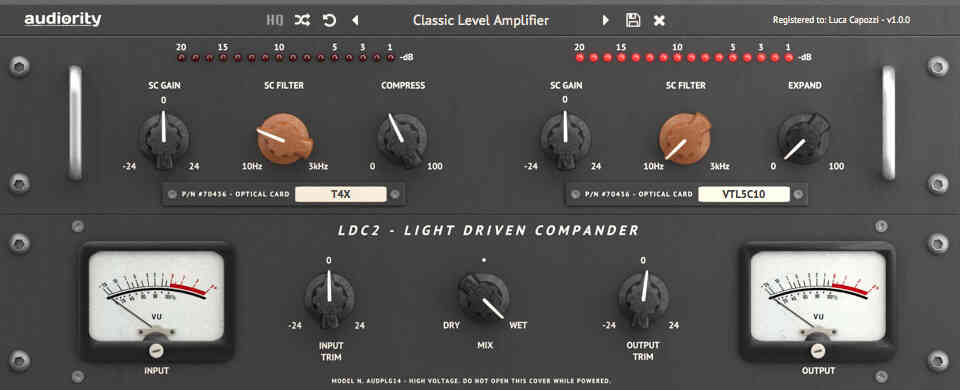 Touted as one of the best Opto compressor plugins for attaining a warm and analog compressor sound, Audiority's LDC2 compander compressor emulates tons of real-time optical circuit models. 
With 17 real-time optical circuit models, LDC2 also offers expansion with them. Further, you can even blend and match these circuit models and apply the following settings:
Fixed 4:1 ratio and Optical Compressor (max. GR of 40 dB)
Fixed 3: ratio 3:1 and Optical Expander (max. GR of 30 dB)
The LDC2 compressor also offers a gamut of solid-state diode-based preamplifiers and output stages. Not to mention, you can apply high-pass filters, sidechain gain and do parallel processing with zero latency.
SEE ALSO: 5 Free Sidechain Compressor Plugins

SEE ALSO: Learn how to use a compressor VST in your mixes.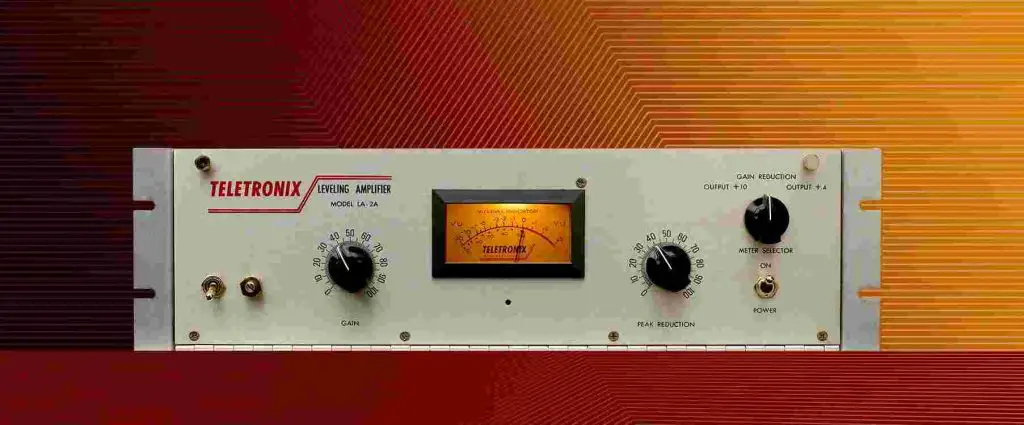 With 3 distinct iterations of the legendary Teletronix optical compressor, namely LA-2A Grey, LA-2A Silver and Original LA-2, Universal Audio's Teletronix LA-2A collection is a behemoth in its own right.
This VST is an emulation of the legendary Teletronix/Universal Audio LA-2A compressor and perfectly recreates tonal variations across its 3 iterations.
While LA-2A Grey boasts average time constants, it offers decent medium-speed compression. 
On the other hand, LA-2A Silver is known for its flexibility and boasts relatively faster time constants and can be used to compress a variety of instruments. 
Lastly, the Original LA-2 iteration is derived from the early 1960s and offers a unique mellow style of compression albeit at a slow pace.
SEE ALSO: 5 Best Vari Mu Compressor Plugins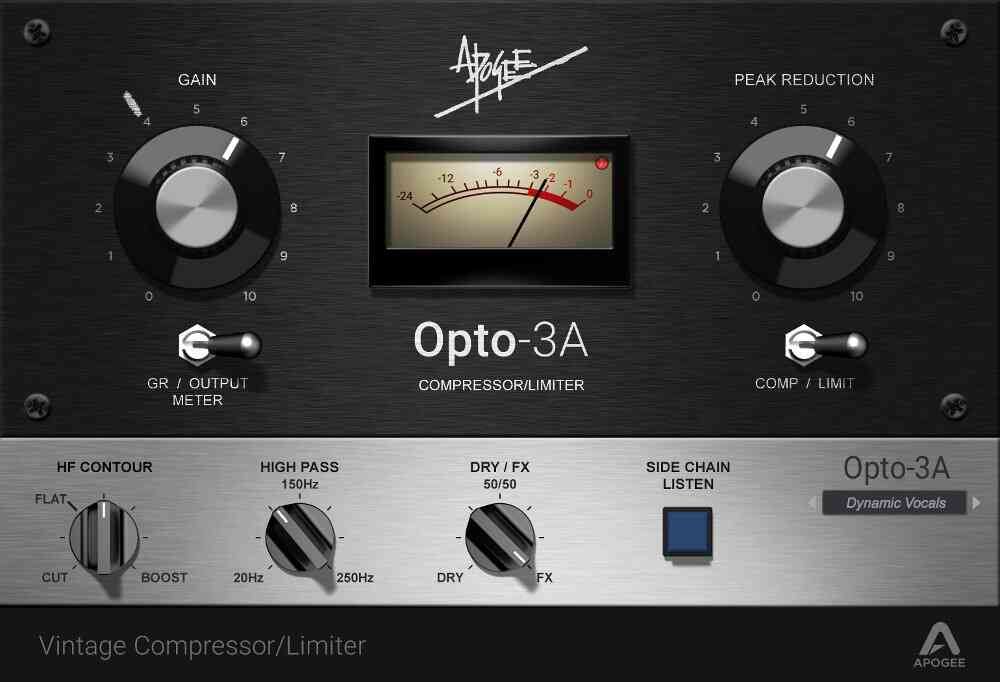 A vintage compressor and limiter plugin, the Apogee Opto-3A comes with the Apogee FX Rack & ApogeeChannelFX VST suite.
This nifty optical compressor and limiter plugin offers dry and FX blending, Sidechain processing with high pass filters.
It gives a smooth and lively compression sound that is musically responsive and sounds best when used on lead vocal tracks and lead guitar parts.
SEE ALSO: 5 Best VCA Compressor Plugins

SEE ALSO: Best Distressor Plugins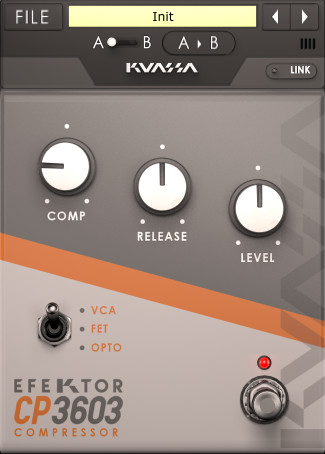 Rounding up our list of opto compressor plugins is Efektor's CP3603 Compressor, a nifty VST that offers 3 types of compression including FET compression and optical compression.
If you are a guitarist or producer looking to achieve a tightly compressed sound while preserving more character in your recordings, the CP3603 compressor should be your go to tool.
You can use the CP3603 Compressor on bus tracks and group stacks.
While the CP3603 compressor offers the slowest reaction, the resultant compressed sound is more tight and compact.
SEE ALSO: 5 Free Multiband Compressor Plugins