Looking for free compressor plugins but to no avail? Worry not, we have done a lowdown on some great free compressor VST plugins that are free of cost.
These free compressors are available in VST/AU plugin format for Mac and Windows users. They run the gamut from multi-band compressors, vari-mu compressors to bus compressors. 
If you are not happy with your DAW's native compression, this list of free multiband compressor plugins will put you in good stead. So, without further ado, let's get started.
5+ Best Free Compressor VST Plugins 2023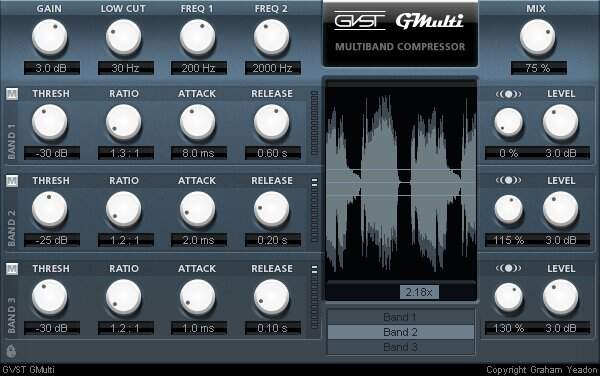 G-Multi is a free multiband compressor VST that offers 3 band compression with stereo enhancement and advanced visual feedback. 
For starters, G-Multi splits the input signal into 3 bands at bespoke user-defined frequencies.
You can compress each band independently and have its stereo width altered before mixing or gluing it back together.
G-Multi sports all the standard compression controls that run the gamut from Threshold, Ratio, Attack, Release, Width, Level, Mute, Makeup Gain, High Pass Filter, Gain-Reduction Meter and Waveform Display.
You can use G-Multi for applying compression to electric guitar palm mutes, muddy bass lines and smoothen the low end by squashing down unwanted sibilance.

A nifty Bus Compressor VST that offers smooth and dynamic processing on the stereo bus, Density incorporates the best compression methodologies of trusted analog bus compressors and recreates them in a digital format. 
Originally designed to work in stereo audio group mixing environments and summing tracks, Density has evolved into a full-fledged bus compressor that can do signal coloring which is pleasant to the ears.
Density can also perform smooth 2-bus compression, mid/side processing in a two channel layout with zero latency and no phase alterations.
All in all, Density is one of the best free compressor VST plugins for applying bus compression without overclocking the CPU.
SEE ALSO: 5 Best VCA Compressor Plugins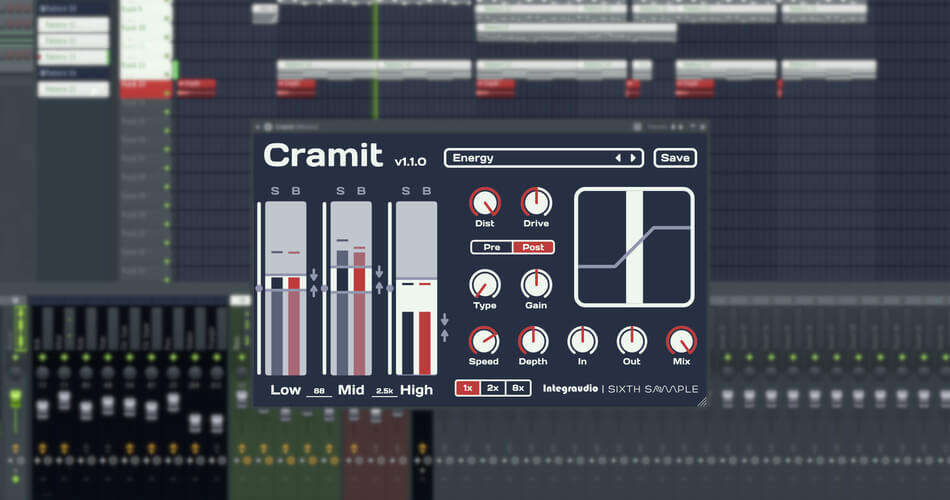 Seeking a nifty multiband compressor VST that can crank up your instrument tracks and mix with some high-fidelity distortion? 
Cramit is worth its weight in gold. For starters, Cramit offers 10 factory presets, 7 types of distortion with Pre and post distortion, and 3-band upwards/downwards compression and expansion.
Further, Cramit applies the classic OTT effect to your audio material and adds rich harmonics and sublime coloration.
Sporting a neat and clean and resizable graphical user interface with intuitive visuals, Carmit can infuse some much energy and loudness into your music.
SEE ALSO: 5 Best Sidechain Compressor Plugins

SEE ALSO: 5 Best SSL Compressor Plugins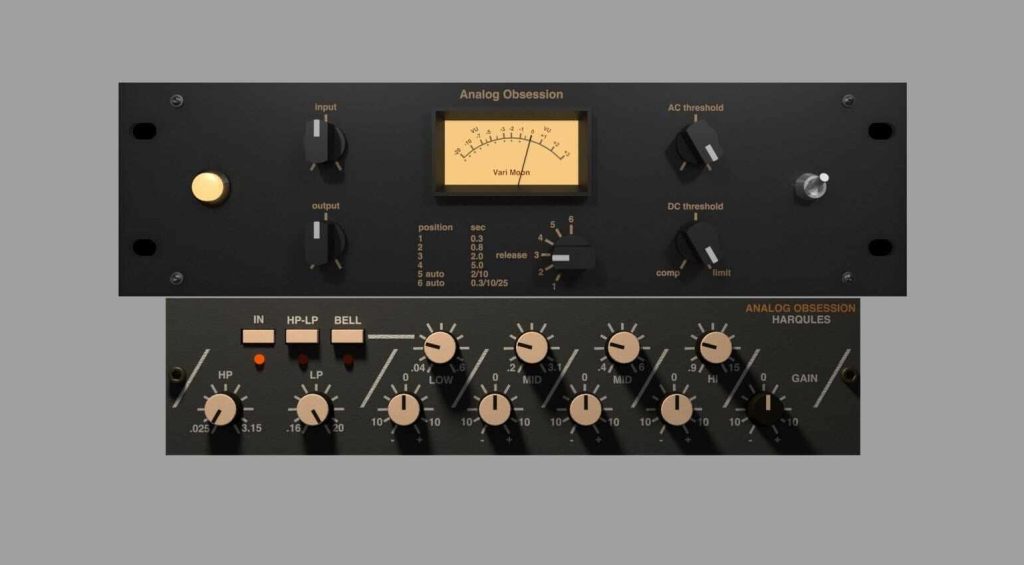 If you are looking for a free Vari-Mu compressor, look no further than VariMoon. An emulation of the legendary Fairchild 660 style vari-mu limiting amplifier, VariMoon works like a charm for compressing bass guitar tracks. 
For starters, you can set a ratio of 4:1, and set the release to 2 with a custom threshold value. 
What's more, VariMoon's graphical user interface eerily resembles Fairchild 660 comp/limiter amplifier.
As well as bass guitar, you can use VariMoon to apply smooth compression on the master bus track, gluing the mix bus tracks and turn up the volume of your mix by making it louder and fuller.
VariMoon boasts a true glue compressor character and can be used invariably for applying 1 to 2 dB gain reduction on the mix bus to add finishing touches over your multitracks and glue your master mix bus.
SEE ALSO: 5 Free Sidechain Compressor Plugins

SEE ALSO: 5 Best Opto Compressor Plugins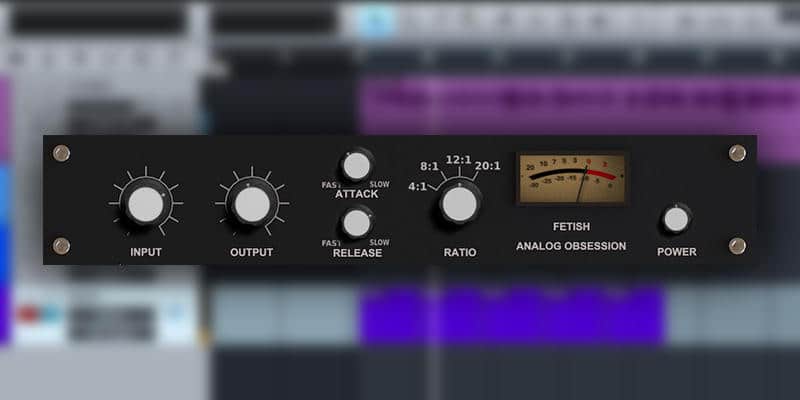 Rounding up our list of free compressor VST plugins is FETISH, a vintage FET compressor and limiter that offers super-fast attack times.
Sporting a slick graphical user interface, Fetish offers Input and output stage distortion and is a very subtle compressor.
You can use FETISH for sculpting the contours of your Drum and bass guitar tracks. Especially, if you are looking to add some coloration that doesn't sound over the top and tightens up the compressed signal.
What's more, FETISH supports Sample Rate up to 192 kHz and offers MIDI learning mode for hardware control of all parameters.
Want to learn how to use compression in your mix and instrument channel tracks? Start using Fetish, the free compressor that offers a quick learning curve.