Looking for a decent Distressor VST? You are at the right place. We have done a lowdown on some of the best Distressor plugins that will add sublime compression to your instrument tracks and mixes.
These Distressor VST plugins can be used across a slew of instrument tracks ranging from Guitar, bass, vocals to synth and drum tracks and exquisitely fine tune their loudness in the mix. So, without further ado, let's get started.
3+ Best Distressor VST Plugins 2023

Modeled in tandem with the expertise of Dave Derr, Softube's Empirical Labs Mike-E Comp is a through and through distressor VST that brings to the table unique saturation/compression.
Emulating the popular ELI Distressor, Mike-E Comp boasts a splendid preamp for adding that raw firepower and distortion with extra crunch and 3 different emphasis modes.
Not to mention NUKE that can turn on multi-stage distortion and sculpt the character of the saturation/compression.
Based on state-of-the-art CompSat technology, Mike-E offers a longer attack time, and massive compression features. 
If you are looking for a warm and vintage sound via a gain control circuit, look no further than Mike-E Comp VST. 
Pro tip: If you are looking for increased compression with warm analog saturation, push the CompSat section harder and Mike-E's distinct stepped gain control will take care of the rest.
Not sure how to use compression in your mix and channel tracks properly? Mike E-Comp will make it easier for you to add some rich distortion and compress your tracks.
Check out these 5 Best Vari Mu Compressor Plugins 

You might also be interested in these 5 Best SSL Compressor Plugins

Universal Audio's EL8 Distressor VST is modeled on the lines of vintage compressors such as the EL8, Gain Brain, 1176, and LA-2A amongst a slew of other compressors. 
A true emulation of Derr's vintage hardware of the same name, the UAD EL8 Distressor is a solid "desert island" compressor that will become a staple plugin for all your music production endeavors forthwith.
Since this nifty VST is modeled on the Empirical Labs EL8 Distressor you can expect to dial in tons of coloration, and super fast attack times.
What's more, you can expect to take things up a notch from the usual UA 116 and Teletronix LA-2A compressor emulations in digital format and unleash a wave of creative compression on the lines of hit records and songs of the modern era.
All in all, EL8 Distressor is one of the best distressor plugins that can work exclusively with Apollo interfaces and UAD hardware.
Check out these 5 Best FET Compressor Plugins

You might also be interested in these 5 Best VCA Compressor Plugins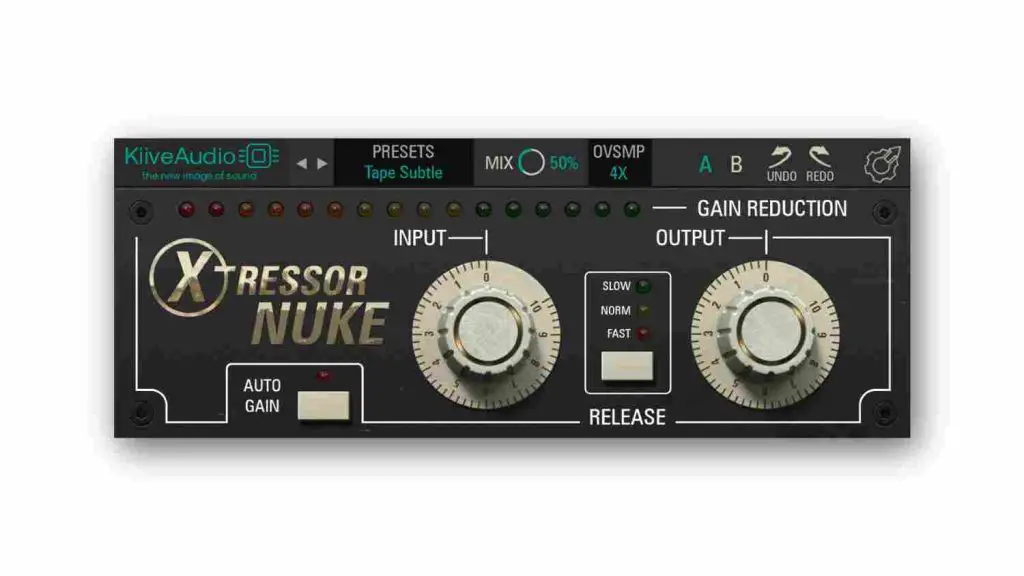 Rounding up our list of the best distressor VST is a free Distressor plugin called Xtressor Nuke by Kiive Audio.
 A hard hitting limiter and compressor, Xtressor Nuke is a must have for drum tracks, drum bus, bass guitar tracks as well as mix tracks. Nuke is known
for fattening up the snares, kick drum tracks and can make them sound loud and powerful like Led Zeppelin's signature John Bonham drum sound.
For starters, Xtressor Nuke comes with 3 release modes (namely: fast, normal and slow) that can add raw grit and edge to your mix and master tracks . You can also use Nuke in parallel mode via the mix knob. 
Not to mention, a customizable high pass filter that can make NUKE a versatile addition to your collection of free plugins.
Note: If you are looking for more free compressors, these free Sidechain plugins would not disappoint.
Prefer using multiband compression? These free multiband compression plugins will make your mix sound so much better!
Check out these 5 Best Sidechain Plugins

You might also be interested in these 5 Best Opto Compressor Plugins
What is a Distressor plugin?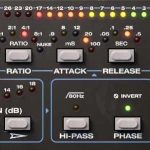 A Distressor is a portmanteau of Distortion and Compressor. A digital Distressor is an automatic volume or gain VST/AU plugin that was intrinsically designed for use with modern DAWs (Digital Audio Workstations).
Distressors are used for their pleasing gain reduction and dialling in a warm vintage sound.
Originally created by Empirical Labs' Dave Derr as a hardware unit, Distressors are nowadays also available in VST/AU plugin formats for music producers of all hues.
A modern Distressor plugin can add excitement and fullness to your mix or channel instrument tracks.
What is a the difference between a Distressor and a Compressor?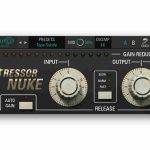 In layman's terms, a Distressor is a compressor but with added distortion and a different release curve.
Modern distressor plugins boast more parameters for adding distortion as opposed to compressors.