When you are looking to create the right guitar tone choosing a good guitar, amplifier, and pickups is pivotal. However, so is choosing the correct Guitar Compressor. This list of the best compressor vst for guitarists delves into some of the most important VSTs that can make our break the sound you are chasing after. 
Some DAWs do offer an inbuilt compressor but most of the time it doesn't pass muster since every compressor has their own very unique way of changing the sound of guitar tracks. This list of the best compressor VST plugins for guitar encompasses various subgenres of rock, and metal (based on tweakage controls) so there's something for everyone. Without further ado, let's get started.
5+ Best Compressor VST 2021


Regarded as one of the most iconic compressors of all time, the vintage FET Compressor is known for its aggressive attack as well as solid distortion to the sound source when cranked up. The FET compressor VST is modelled after it and even takes things a notch above. 
For instance, it is even more flexible than its hardware counterpart it was modelled after. You can use it for deeper gain reduction, and really go bonkers with the attack, sustain, release controls and even tinker with the distortion until you get a fully compressed guitar sound that is popular nowadays with bands such as Polyphia. 
The FET Compressor shows no sign of the pinched sound many other compressors make when pushed to their limits, and it is for this reason alone tone chasers can rely on this compressor if they are looking for a tight compressed guitar tone with grit and feel.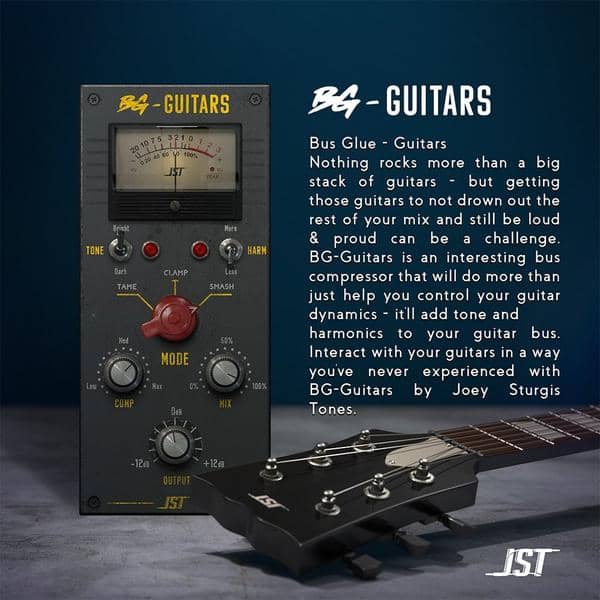 Joey Sturgis has been involved with the metalcore scene for over a decade and his BG-Guitars is an formidable bus compressor that comes in handy for more than simply controlling your guitar dynamics. In fact, it is one of the best compressor VST plugins for Guitar if you want to add tone and harmonics to your guitar bus signal.
As well as exacting dynamic control for each bus and streamlined bus processing for your guitar tracks, the BG Guitars also features inbuilt sonic altering processors that gel well with compression designs such as harmonic saturation, frequency balance and more. It is a must have guitar compressor if you are into heavy distorted guitar music such as metalcore, djent and even rock n roll. 

A nifty audio signal compressor VST, the Voxengo Deft Compressor is renowned for its archetypal sleek and slick sounding compression embellished with some crafty enhancement effects. 
What's more, there's also a "vintage" compression mode for recreating the warm, slightly saturated sounds reminiscent of analog valve compressors. You can also add a touch of overdrive to the output signal for a more fuller guitar sound. It also offers two nifty "feedback" and "feed-forward" compression modes which you can switch back and forth from.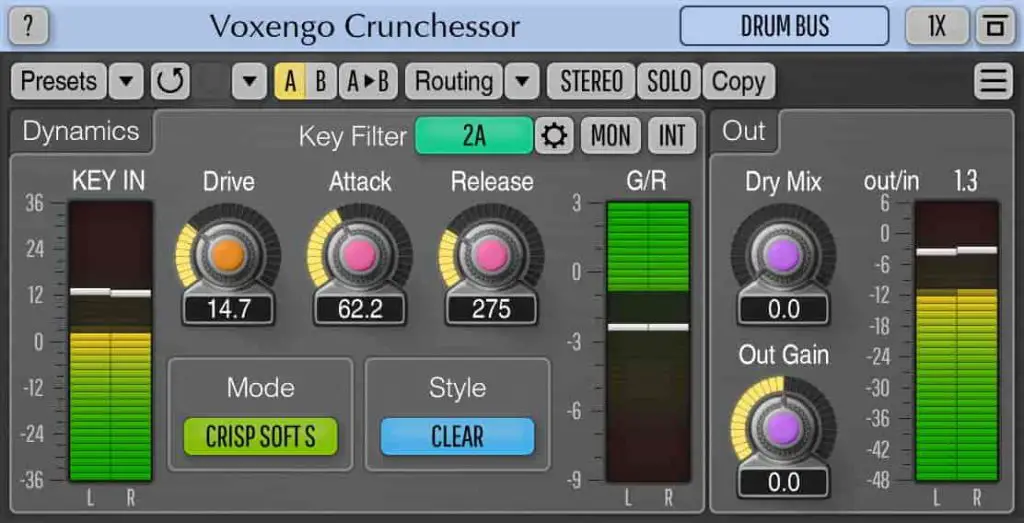 Although it is a general-purpose compressor for instruments that run the gamut from bass, guitars, synth, and drums, Crunchessor is one of the best compressor VST for guitar because of its single track processing.  
What's more, Crunchessor also offers valve-type processing that can be applied parallelly to compression. So if you are a musician, guitarist or indie producer fond of analog compression sounds and warm guitar riffs, Crunchesssor is your go to compressor VST.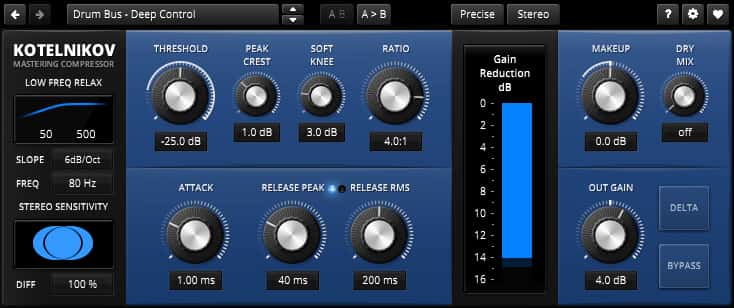 The TDR Kotelnikov GE by Tokyo Labs is a formidable digital compressor that offers streamlined and accurate compression without spillover or quashing transients abruptly. If you are an indie guitarist or someone who likes to play clean and compressed, bright guitar sounds, the TDR Kotelnikov GE is a must have. 
For starters, it doesn't alternate the timbre of the original guitar track recording and offers extreme control over finer aspects of the compression.
However, on the downside, this decent compressor comes with a bit of a learning curve so might have to tweak around a bit to attain the sounds you're looking for. 
SEE ALSO: Best Guitar Reverb VST Plugins